During the New Year's Eve fireworks, Shanghai Disneyland revealed its Fifth Anniversary logo. This comes as the Shanghai Disney Resort counts down the days until officially reaching the anniversary on June 16. The logo kicks off this celebration and was projected on the Enchanted Storybook Castle. In a press release, Shanghai Disney Resort teased "celebrations and magical offerings that famously accompany a major anniversary at Disney resorts worldwide."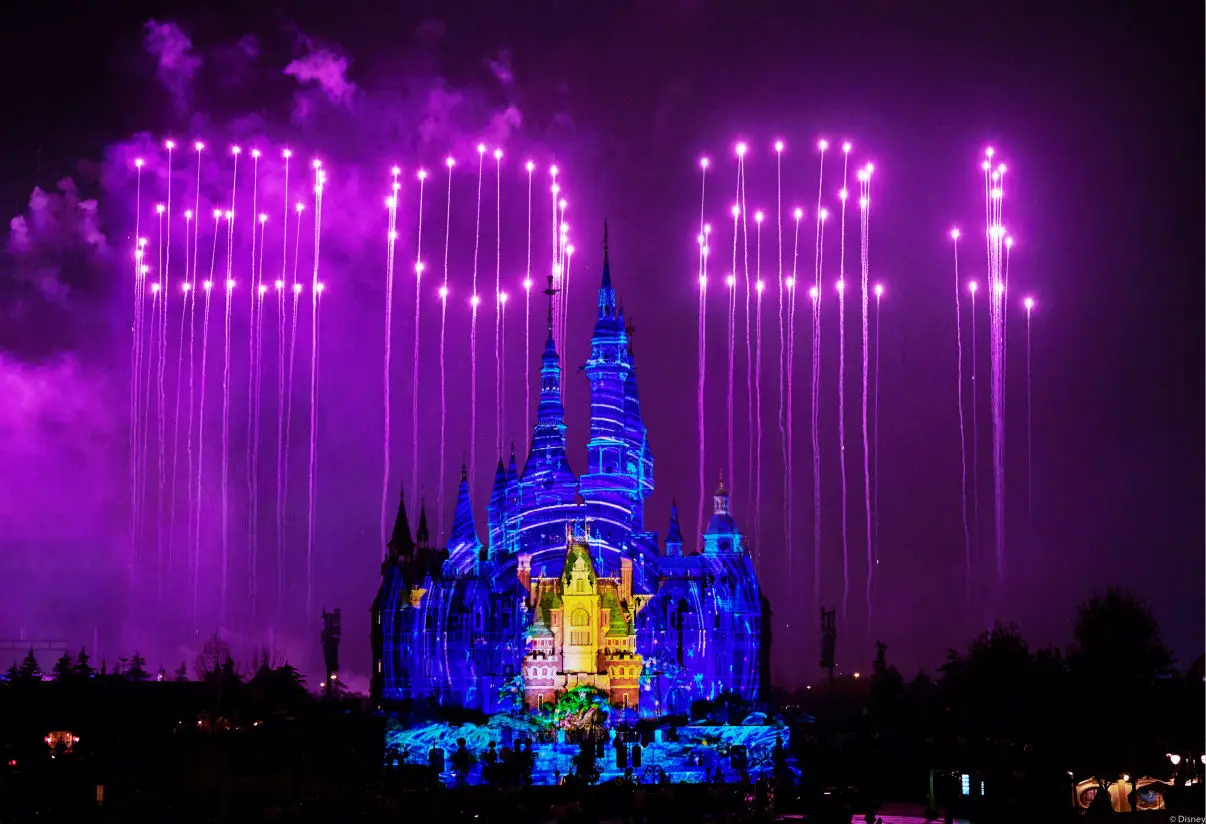 The reveal of the logo was during a special New Year's Eve fireworks presentation called "Ignite the New Year." The show included fireworks, projections, lighting effects, and debuted new music. At one point during the fireworks spectacular, fireworks burst in the sky in the shape of "2021." Both Mickey Mouse and Minnie Mouse wished everyone a "Happy New Year" full of surprises. Then Shanghai Disney Resort's Fifth Anniversary logo was revealed on the face of the castle. This promises to be the first of many surprises being offered by Shanghai Disney Resort this year.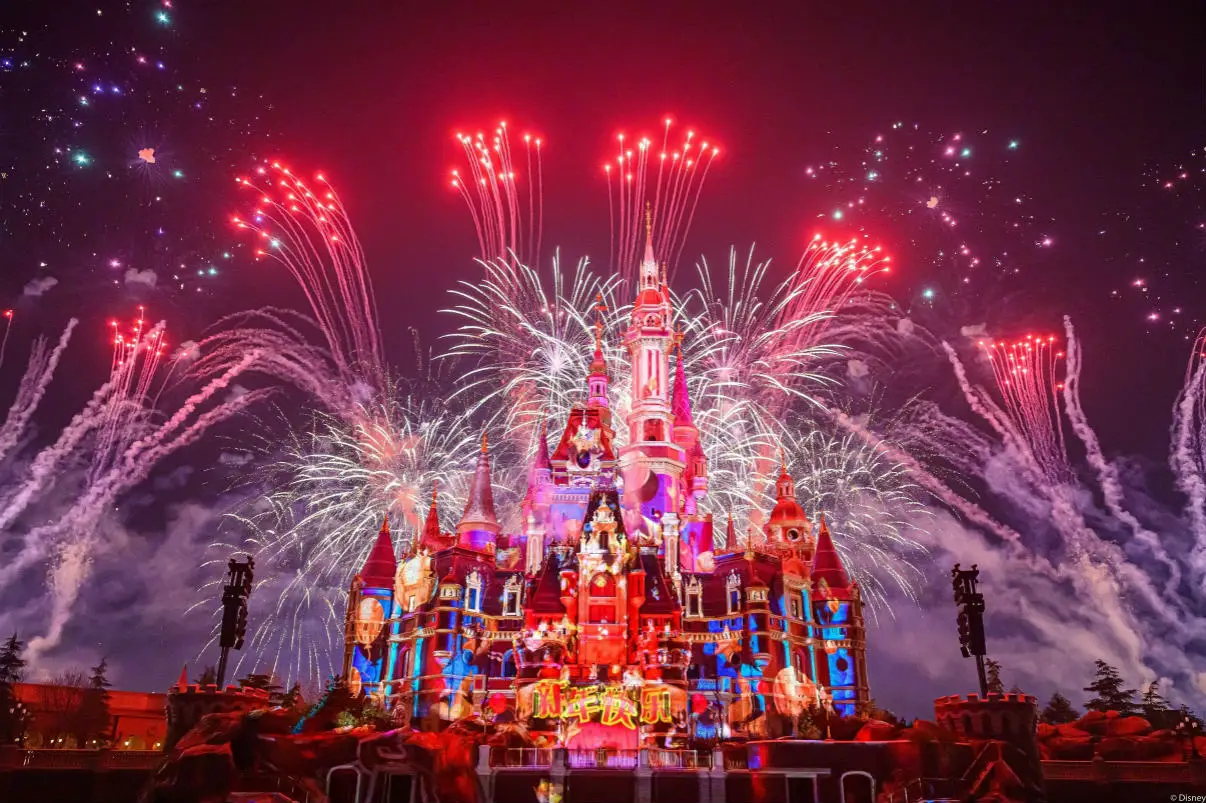 "It has been an incredible five years and we are thrilled to be approaching such a significant milestone," said Joe Schott, President and General Manager, Shanghai Disney Resort. "We have been truly humbled by the warm welcome our guests have given us since our Grand Opening, and we cannot wait to give back to them with a spectacular assortment of magical moments, celebrations and so much more."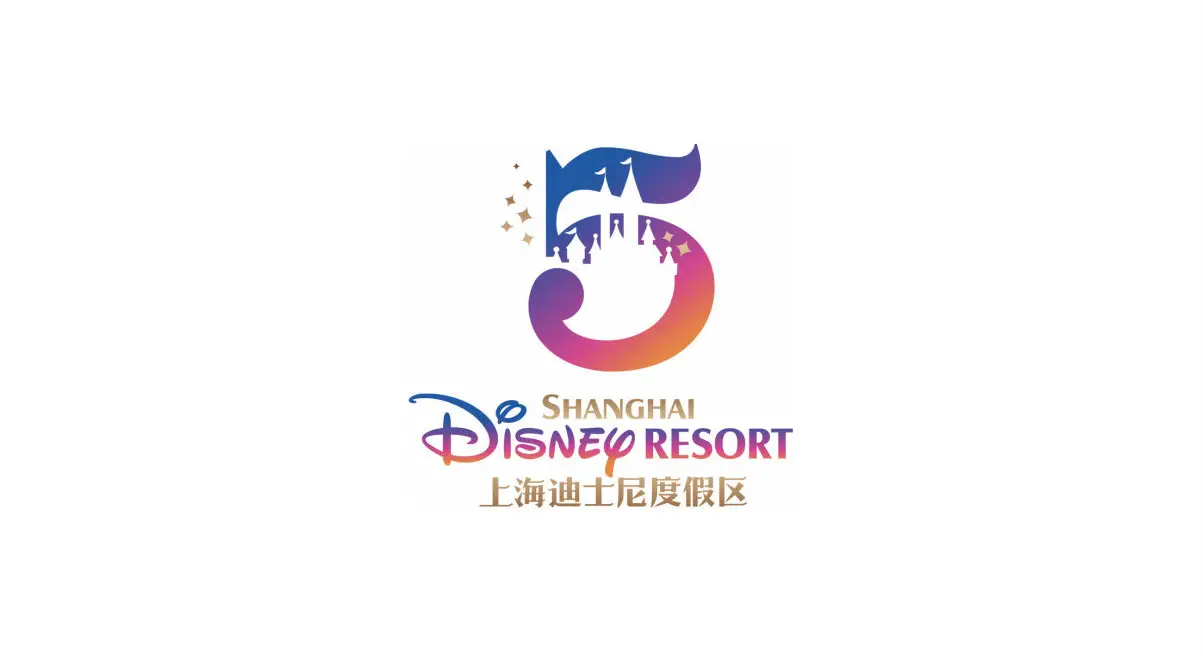 Official Description of Shanghai Disney Resort's Fifth Anniversary Logo
The Fifth Anniversary logo features Shanghai Disneyland's iconic Enchanted Storybook Castle silhouetted against a brightly colored number five, with added sparkles to bring depth, dimension and a sprinkle of Disney magic to the festivities. As a tradition at Disney parks and resorts, Shanghai Disney Resort's Fifth Anniversary will immerse guests in an exciting yearlong celebration, with the logo appearing in a variety of forms across the resort, as well as alongside new characters and experiences.
Since opening in 2016, Shanghai Disney Resort has hosted tens of millions of guests. Shanghai Disney Resort promises to "introduce guests to more surprises, treats, offerings and experiences than ever before." Shanghai Disneyland is also promising to offer new enhancements throughout the park. One of these will be a new arrival process to create a more welcoming park entry for guests. This is slated to happen before the celebration begins.
More details about the Fifth Anniversary celebration of Shanghai Disney Resort will be coming in the future. DAPS MAGIC will report on them as they become available. What do you think of the logo for the Fifth Anniversary celebration? Share your thoughts in the comments below!