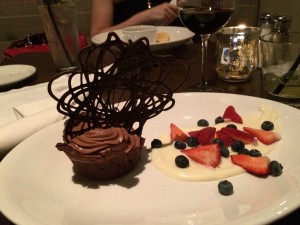 Welcome to Geek Eats. Here is where DAPs Magic transcends the corner and moves into the kitchen! Geek Eats is all about geeking out about food. This includes posts on restaurants, recipes from your favorite Geeks Corner contributors/personalities, culinary cameos, along with some food reviews. What makes this different than other food blogs you ask? Well first off… everything here will be viewed through the lenses (or plastic lenses) of geeks. This could mean some interesting combinations, experiences, techniques, and tastes. However, not everything has to be geeky. Good food can be simple as well. Geek Eats is all about geeks celebrating their love of food. We hope you will join us on the culinary adventure.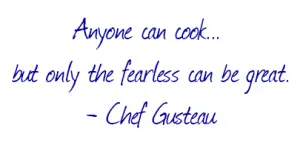 Check back regularly as we continue to add to this section at least weekly!
Let us know how these recipes turned out when you try them in the comments section on each individual recipe page!
Connect with us on twitter, instagram, or facebook with the hashtag #GeekEats!
GEEK EATS Recipes:
APPETIZERS – BREAKFAST – DESSERTS – DRINKS – MAIN DISHES – SALADS – SIDE DISHES – SOUPS
GEEK EATS Food News & Recipes
GEEK EATS: New EPCOT Festival Marketplaces Menu Offerings As Of September 22, 2023

GEEK EATS: Halloween Treats at Walt Disney World Resort

GEEK EATS: New Delights on the Menu at River Belle Terrace, Cafe Orleans, and Carnation Cafe

80 Classic Disney Animated Film Inspired Recipes In 'Disney: Cooking With Magic'

Take a Look at the Foods and Merchandise Found at Disneyland Resort's Plaza de la Familia and Halloween Time

How Tiana's Palace Infuses Authentic New Orleans Flavor into Its Menu and More

Tiana's Palace Brings Folks Together With Good Food and a Charming Environment

Early Halloween Treats Arriving at Walt Disney World Resort

Here are the Top 5 Plant-Based Items This Fall at the Disneyland Resort

Jazz Kitchen Coastal Grill & Patio is a Culinary Celebration of Two Coasts

New Video Highlights Details of Tiana's Palace at Disneyland

Tiana's Palace Takes an Authentic Approach to Culinary Storytelling at the Disneyland Resort

World Princess Week Brings Delicious Treats to Disney Parks Worldwide

Plaza de la Familia Foodie Guide Released Ahead of September 1st Kickoff at Disneyland Resort

Tiana's Palace Restaurant To Open September 7, 2023 in Disneyland's New Orleans Square

Disneyland Resort Announces Halloween Food Offerings

New Foods Coming for Contempo Café at Disney's Contemporary Resort

Goofy's Kitchen Adds Halloween Themed Dining Experience

Updated Menu Revealed for Artist's Palette at Disney's Saratoga Springs Resort & Spa

Disneyland and Walt Disney World Resorts Updating Dining Reservation Process

GEEK EATS: Plant-based Peanut and Banana Torte Recipe from California Grill

Steakhouse 55 Being Converted Into Lounge at Disneyland Hotel

Tiana's Palace Restaurant Marquee and Wheelhouse Unveiled at Disneyland

"Haunted Mansion" Exhibit and Foods Materialize at Disneyland