Shanghai, February 12, 2021 – This morning, Shanghai Disney Resort celebrated the first day of the Year of the Cow with a special traditional Chinese eye-dotting ceremony in front of Storytellers Statue to bring fortune and prosperity to guests during Spring Festival. Mickey Mouse and Minnie Mouse and their long-time friend Clarabelle Cow joined guests as Joe Schott, President and General Manager of Shanghai Disney Resort, dotted the eyes of two slumbering lions, awakening them to bring vitality and spread good luck to resort guests and Cast Members for the year ahead.

As another exciting surprise, Mickey and Minnie appeared dressed in their new costumes designed by famous Chinese designer, Guo Pei, for the first time at Shanghai Disneyland. The uniquely designed red and gold Spring Festival costumes are abundant with traditional Chinese elements, expressing goodwill and hope for the Year of the Cow.
Guests should be sure not to miss the highlight of Shanghai Disney Resort's Spring Festival this year, "Our Families", a unique Spring Festival celebration, welcoming the New Year with spectacular projections and fireworks only available during the Spring Festival holiday. From February 11 through 26, this limited-time show features a special surprise; a firework in the shape of the Chinese character for "Cow" lights up the night sky above the castle, sending best wishes to guests for the Year of the Cow.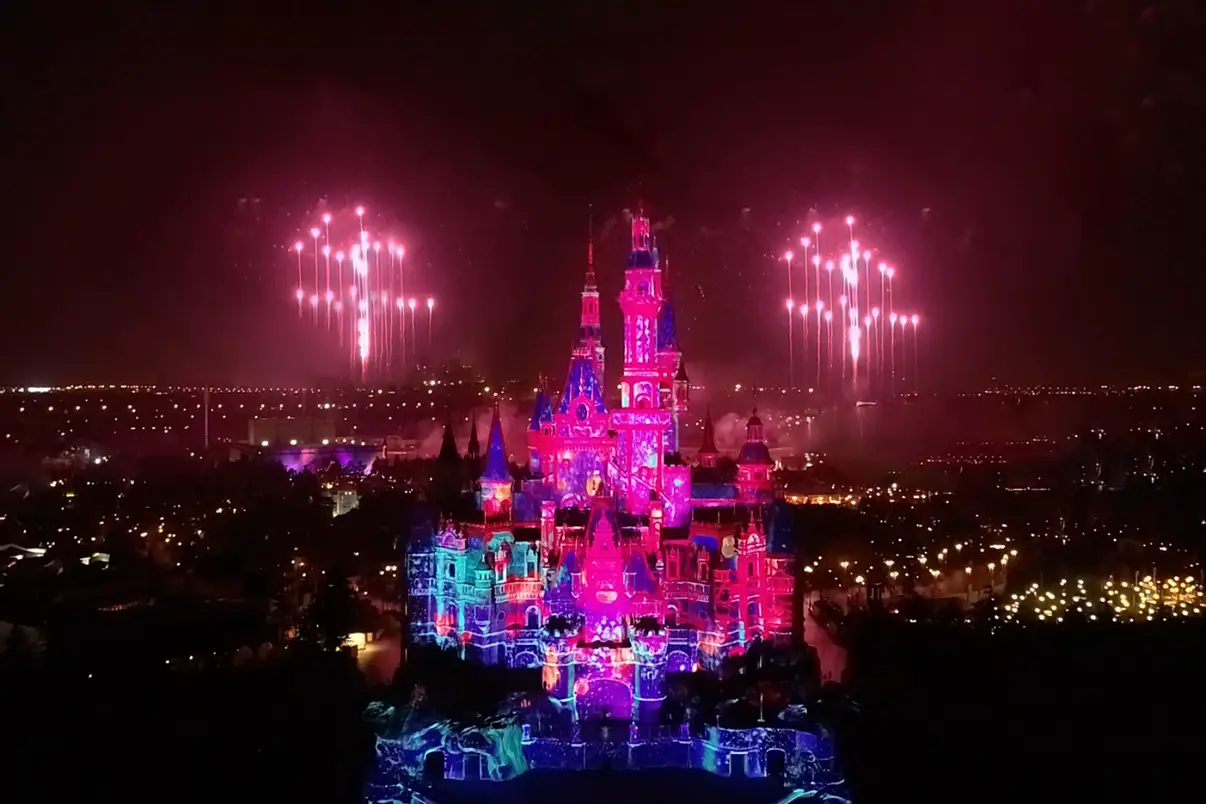 With Spring Festival being one of the most important yearly celebrations in China, Shanghai Disney Resort has celebrated the traditional holiday every year since opening in 2016 with themed in-park décor, limited-time shows and entertainment, holiday merchandise and special seasonal menus. This year, the Spring Festival celebrations will continue through Lantern Festival on February 26.


As Shanghai Disney Resort edges closer to its Fifth Anniversary during the Year of the Cow, the resort is looking forward to building excitement and igniting guests' and fans' imaginations as the countdown begins to the anniversary of its historic Grand Opening in June 2016.
Mickey Avenue was filled with music once again with the Spring Festival Drum Ceremony. Mickey and Minnie led a traditional drum ceremony to drive away bad luck and bring good fortune to guests during the new year through drumbeats and festive music.

Mickey and Minnie, Clarabelle Cow and more, dressed in their Spring Festival outfits, were joined by dancers in vintage Shanghai-style clothing to bring guests back to the time of old Shanghai jazz and swing.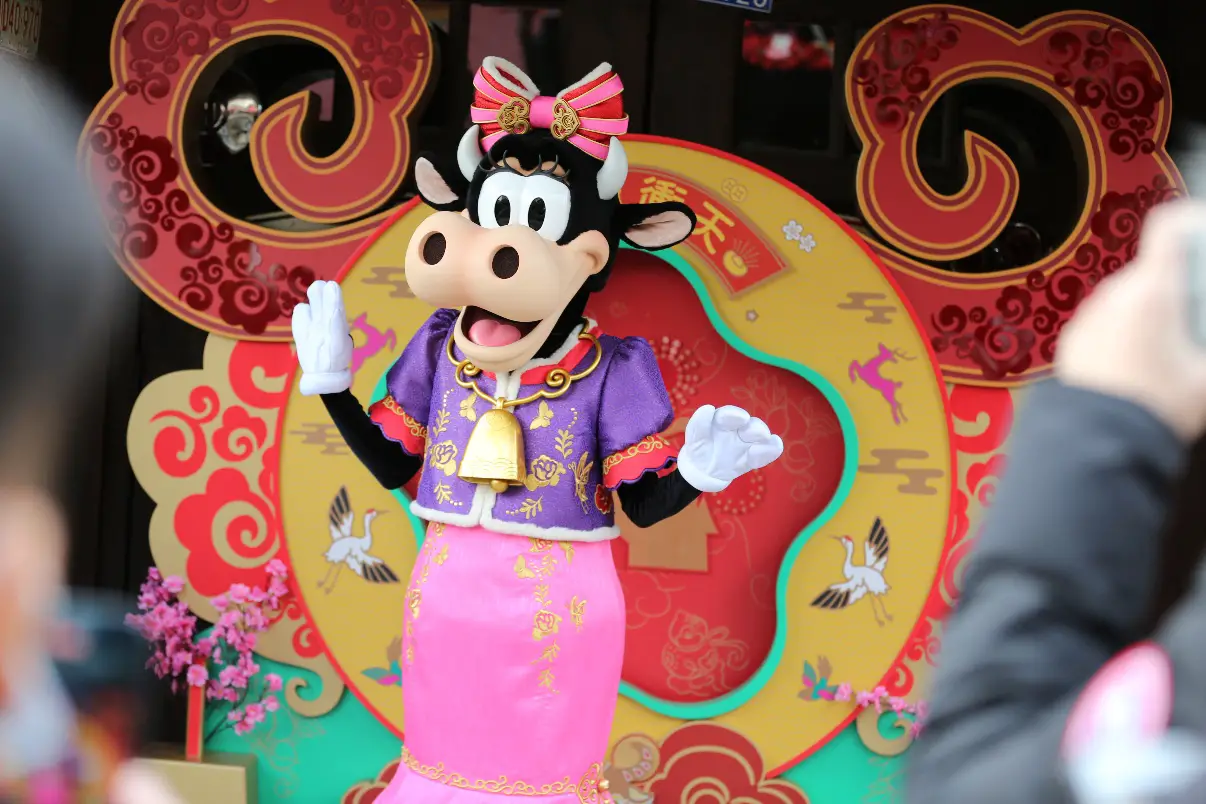 Clarabelle Cow joined Mickey and Minnie, and many of their friends to greet and charm guests on Mickey Avenue throughout Spring Festival.

In the Spring Festival Wishing Garden, transformed from the Garden of the Twelve Friends during Spring Festival, guests can write their New Year's wishes on special Wishing Cards to send blessings to their nearest and dearest.