Cameron Boyce, who starred in a few Disney Channel productions, has passed away at age 20 the night of July 6, 2019.  He passed away in his sleep from having a seizure due to ongoing medical conditions, according to family and news sources.
Boyce has been in the hit show "Jessie" as Luke Ross.  From there he has been in three "Disney's Descendants" movies as Carlos.  The third film is set to premiere next month.  He also starred in "Gamer's Guide to Pretty Much Everything."  He has been involved in charity work as well.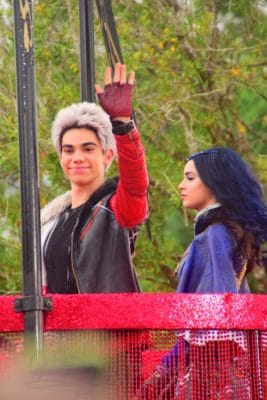 Several people on social media have expressed their condolences.  Bob Iger tweeted:
The Walt Disney Company mourns the loss of #CameronBoyce, who was a friend to so many of us, and filled with so much talent, heart and life, and far too young to die. Our prayers go out to his family and his friends.

— Robert Iger (@RobertIger) July 7, 2019
Kenny Ortega, who directed and choreographed Descendants, wrote on Instagram:
View this post on Instagram
Boyce has touched the lives of those he has worked with.  At such a young age we have lost bright talent.