Tiki Room Celebrates 54 Enchanting Years
Walt Disney's Enchanted Tiki Room opened on this day in 1963! Since 1976, Dole has sponsored the attraction. Dole Whips, Dole Whip Floats, and Pineapple Spears are available for sale near the entrance. There are walk up counters on either side of the snack stand. If the line alongside the walkway of Adventureland is long, try the side within the Tiki Room courtyard!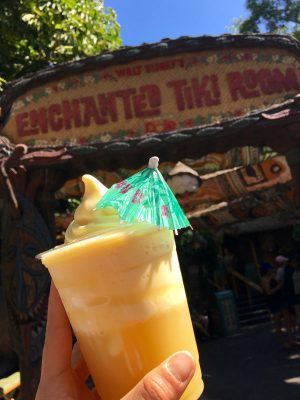 Dole Whip Float Toast
In celebration of this special day, Caitie Bear and I shared a Dole Whip Float. This features the classic pineapple soft serve, paired with pineapple juice! Dole Whips are a quintessential Disneyland treat. Certainly a must-have for any first time visitors! You cannot go wrong with any of these treats, but I do love the addition of a little umbrella placed in the float.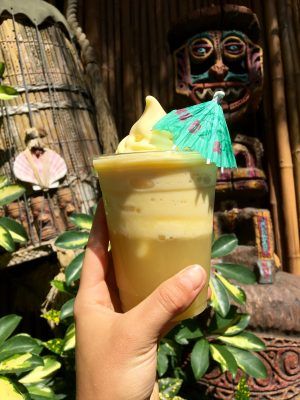 Kicking Off Summer Perfectly
A Dole Whip is delicious anytime, but a summer afternoon is the most ideal! Summer officially started this week, and a pineapple soft serve really hit the spot. The tropical flavor, cold temperature, and ice cream consistency make it a perfect pick me up for a day in the sun.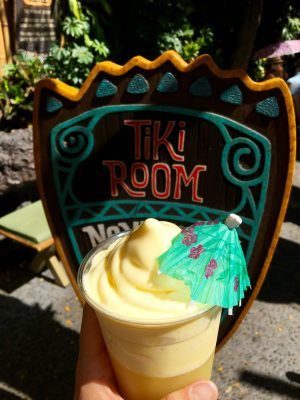 Relax and Enjoy with the Show
Looking for an air conditioned break from the heat? Bring your Dole Whip into the attraction and enjoy dessert and a show! Watch as the birds come to life and serenade visitors for about 15 minutes. Just enough time to finish your float and reenergize yourself!