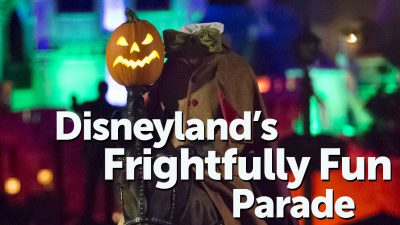 The Frightfully Fun Parade has arrived at Mickey's Halloween Party at the Disneyland Resort. This new offering to the family friendly Halloween Party adds even more magical Halloween spirit to an already magical Halloween Party. With many favorite Disney Halloween characters, villains, and haunts, this parade is led by the Headless Horseman. On the opening night of Mickey's Halloween Party guests began lining up along the parade route right as the party started. The popularity of the parade seems to just be growing as the season continues. This adds even more to the popular party that already offers the exclusive Halloween Screams fireworks spectacular.
Here is the Disneyland's Frightfully Fun Parade on the opening night:
For more on Mickey's Halloween Party, check out DAPs Magic's article on it here. What do you think of Disneyland's Frightfully Fun Parade? Tickets can be purchased here. Will you be going to Mickey's Halloween Party?
~Thank you to Shiori Mita for filming this video!~