Knott's Berry Farm has announced a new parking option for guests visiting the Buena Park amusement park. The new preferred option gives guests the opportunity to park in the closest parking lot to the main gate of Knott's Berry Farm. The announcement was made via social media by Knott's.
The new preferred parking option is $50 for normal-day guests. For those with an All Season Parking Pass or Pre-Paid Parking Upgrade, the cost is $20 a visit. The lot is now being called the Grand Preferred Lot and is directly across from Knott's Hotel. It can be accessed on Grand Ave.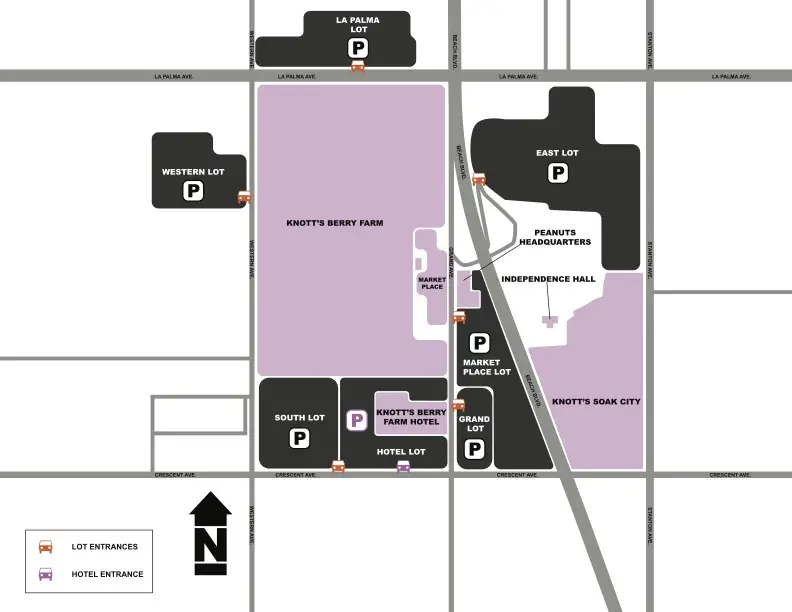 Standard parking continues to be available at Knott's Berry Farm for $30 (can change for events). More information about Knott's Berry Farm and its parking can be found at knotts.com.
What do you think about the new Grand Preferred Parking option at Knott's Berry Farm? Will you be utilizing it? Share your thoughts and opinions in the comments below!