The Muppets Mayhem arrives on Disney+ on May 10, 2023. Ahead of the arrival of this new series focused on The Electric Mayhem, once the house band for The Muppet Show, the band and the show creators are making the rounds and talking about the show. This included an interview with Daps Magic (seen below). In an interview with Gizmodo, the specific big-picture dream for The Muppets Mayhem was shared by show co-creator and executive producer Adam F. Goldberg.
The dream of this came when asked about the origin of the show. Initially, it was pitched to Goldberg as a movie by co-creator Jeff Yorkes. This, however, was countered with the suggestion by Goldberg that they make a show instead. However, this isn't just a series to the creators of The Muppets Mayhem which also includes longtime Muppet performer Bill Barretta. Goldberg shared with Gizmodo that, "Jeff, Bill, and I have very lofty dreams that Disney starts this Muppetverse where it's just like Marvel or Star Wars, this web of movies and specials and animation. We would love to help them do that. But if you're going to do that—they started just with Iron Man, right? So for us, it was like, we're just doing a show about the band; let's focus on this one very specific corner of the Muppet Universe. Let's show Disney and the audience there's whole backstories here and we just want you to fall in love with this band. Let's not worry about anybody else. And from there, let's now kind of branch out and do even more. So that was always our idea. In fact, we were kind of more excited about introducing new Muppet characters. That was always a goal for us."
The trio of creators for The Muppets Mayhem also shared about picking music for the show, cameos (there are a ton), and making a show that they and their friends would enjoy but a show that they could also watch with their kids. The entire interview can be read here.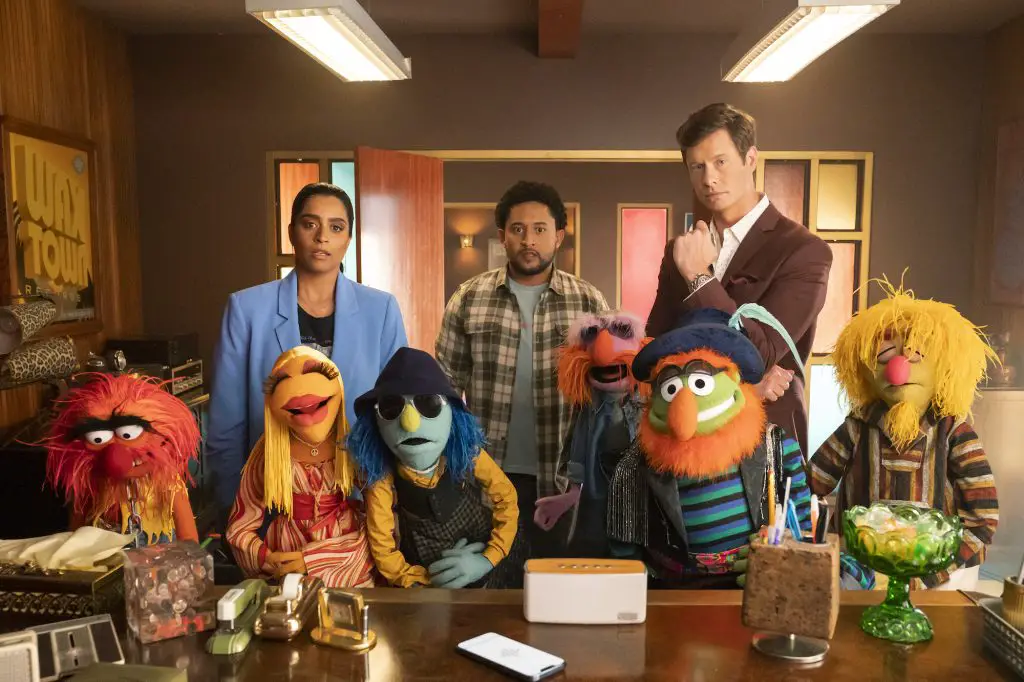 The Muppets Mayhem has the long-touring Electric Mayhem taking a break from touring to create their first album. As this old-school band navigates the modern record label business there are obviously some bumps along the way and hilarity ensues. There are also some heartwarming moments and lessons to be had during the series as well. Daps Magic's full review can be read here.
The Muppets Mayhem arrives on Disney+ on May 10, 2023. The success of this series could have an impact on future Muppet projects, series, and films. If you find that you like it as much as Daps Magic does, make sure to watch it, share it, and talk about it a lot on social media! Disney and Disney+ make decisions based on metrics and those are the metrics that count!
What do you think of the idea of there being a Muppetverse? Where would you like to see it go? What Muppets would you like to see next? Is there a specific character or group of characters that you would like to see be the centerpiece of the next step in a Muppetverse? Share your thoughts, opinions, and ideas in the comments below!
Mr. Daps Interviews The Electric Mayhem About The Muppets Mayhem