Daps Magic Mission Statement
To be a family friendly community offering positive Disney and geek information, news, and activities while celebrating a mutual love of Disney and positive stuff. 
Daps Magic Core Values
FUN – Daps Magic believes that life is meant to be enjoyed. As a friend of Mr. DAPs says, "if you're not having fun, you're done." That is what it is all about! Let's have fun together!
POSITIVITY – Coverage will be positive and fair. Critical thinking and critical coverage is acceptable.  Put-downs or attacks of any kind are not acceptable. If it isn't nice, it shouldn't be said or published.
MAGIC – All actions should both promote Disney magic and also maintain the integrity of the Disney magic.
RESPECT – All people should be treated with respect. This includes respecting people's dignity along with their privacy. This also applies to celebrities.
FAMILY FRIENDLY – All coverage and/or publications of any kind should be family friendly.
QUALITY – Coverage should be current, accurate, and meet journalistic standards. Other content should also reflect a high level of excellence as well.
INTEGRITY – Daps Magic will strive to maintain the highest level of integrity in the way it runs every aspect of its website. This includes both honesty in any publication and also ethical and honest behavior by Daps Magic staff.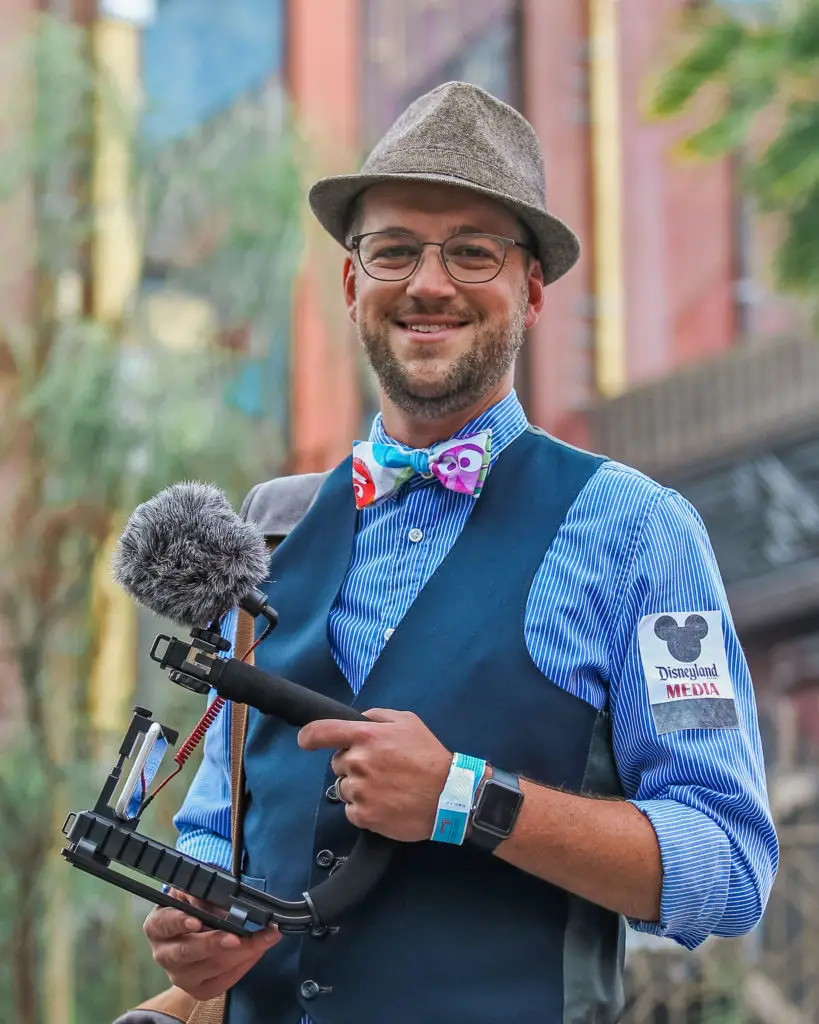 ---
Daps Magic PR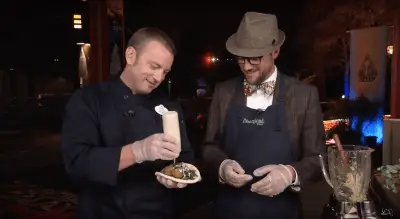 Through the years, Daps Magic has covered many events both in the Disney realm and the geek realm. We have covered special events for the Walt Disney Company including media events at the Disneyland Resort, The Walt Disney Studios,  D23 events (including D23 Expo), Phoenix Comic Con, Leaky Con, Wizard World Chicago Comic Con, Fellowship: The Musical Parody of The Fellowship of the Rings, and several other events. Mr. Daps also exclusively covered the Walt Disney Legacy Award Celebration at the Disneyland Resort and interviewed Disney Parks, Experiences and Products Chairman Josh D'Amaro. Daps Magic also reviews movies, Blu-Rays/DVDs, video games, books, and other merchandise.
Daps Magic will consider covering or reviewing the following:
Anything related to the Walt Disney Company
Anything remotely geeky that is family friendly
Movies, DVDs/Blu-Rays, Video Games
Geek Events
Geek Technology
Travel accessories
Travel Lodging
Travel Activities
Product reviews require nonrefundable samples. Consideration for all reviews will be based on if it fits in with the mission and core values of Daps Magic. To be considered for a review, please contact dapsmagic@gmail.com.
---
Daps Magic Team
Daps Magic is always looking for more contributors to join our team. We are looking for people with a positive outlook on life who fit in with the culture we have created through the years with our team. We have openings for reporters, journalists, bloggers, photographers, and more.
Daps Magic has an incredible all-volunteer team. Here is a list of all openings currently on the Daps Magic team: https://dapsmagic.com/join-our-team/
---
A Bit About Daps Magic
Daps Magic was created by a very special group of Disney Annual Passholders (now Magic Key holders) and Disney Fans who had a dream for a place on the internet that people young and old could share their love of Walt Disney and his legacies in a safe and fun atmosphere.
We meet in the Disney Theme Parks regularly and consider this a SANCTUARY where people can enjoy sharing ideas, stories, news, trivia, tips, and tricks about the Disney Parks or Company.
There are lots of ways to enjoy Daps Magic. Members can experience the joys of seeing sights in the Disney Theme Parks, learn tips on how to optimize Disney trips to catch the most of favorite Disney attractions, thank amazing Disney Cast Members, or find our team members on social media! Also, check out the Daps Magic group on Facebook, submit and vote on captions for the Caption of the Week, or join the Daps Magic Patreon!
Check out GEEKS CORNER regularly. GEEKS CORNER is Daps Magic's weekly web show that streams live every Tuesday night at 8:30 PST. This show can be about anything geeky that we come up with. It could be about Disney related topics but definitely is not confined to just Disney. So check back and see as we write about Disney movies, Star Wars, Star Trek, comic books, conventions, events, and whatever else suits our fancy.
Daps Magic is for anyone who is into Disney and positive stuff and who wants to have fun geeking out with other geeks. We don't discriminate! We just ask that you be of positive mind and want to contribute to the positive environment we have created here!
---
A Quick Look at Daps Magic
The Daps Magic News page is your source for daily Disney news. It includes articles written by Daps Magic journalists looking at all aspects of the Walt Disney Company and Disney Theme Parks along with DVD and Soundtrack Reviews for Disney DVD's, soundtracks, and others! The Daps Magic Disney News page also includes articles focusing on corporate Disney, Disney entertainment (Disney movies, shows, celebrities, and more!) Disneyland, Walt Disney World, Disneyland Paris, Tokyo Disney, Hong Kong Disney, and miscellaneous news from around the world of Disney.
GEEKS CORNER is a webshow streamed in front of a live audience every Tuesday night at 9:30 PST. The show covers Disney news, geek news, and also gives context on commentary on what is going on. It is a show by Disney geeks, for Disney geeks!
INFLUENCING MAGIC
Listeners will hear from Mr. Daps and Annie as they interview and share various experiences of the ever growing influencing market, drawing from DapsMagic's 20 year history within the Disney Community. Come along as they dive into the nitty gritty and share what it takes to be a (successful) Disney Influencer, both professionally and personally, while seeking to influence kindness along the way. 
Geek Eats is where all of Daps Magic's love of food can be found. This includes recipes, food news, and more. As anyone who follows Mr. Daps on Instagram knows, he loves to cook. This love of food and cooking has been taken from the kitchen and given a home on Daps Magic so everyone can share their love of food and cooking together!
There are several blogs written by individual Daps Magic team members. This includes From the Desk of Mr. Daps by Mr. Daps, 30 Years Ago at Disneyland by Doug Marsh, and Chaz Stories by Chaz. These give unique and personal perspectives on various topics in the realm of Disney and positive stuff and are always a lot of fun.
The DAPS MAGIC Guides section is your comprehensive resource for information on the Disney Theme Parks and DAPS MAGIC. It includes an in depth look at the Disneyland Resort with information about every attraction accompanied with trivia and tips. DAPs Lore is the largest collection of myths, legends, and mysteries about the Disney Theme Parks, Disney Films, Disney Personalities, and the Walt Disney Company.  This is also where information about Daps Magic can be found with our welcome, guidelines, and our individual staff pages.
Daps Magic's Shop page is where you can find and purchase Daps Magic merchandise. There is merchandise that includes shirts, sweatshirts, mugs, and more for both Daps Magic and also GEEKS CORNER. There are also some other surprises found there as well!
---