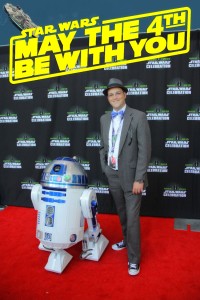 Mr. DAPs is an amateur photographer who has enjoyed taking photos around the world. Photos from these adventures are shared on this blog. He also has a love of trains and is building two model railways. One is in his garage and is HO-Scale. The other is a G-Scale (gauge) train that is being built in his backyard. Both of these hobbies can be found on this page. If you'd prefer one or the other, you can find them here:
You can also visit Mr. Daps website at mrdaps.net. 
Mr. Daps' Blogs
From the Desk of Mr. Daps
Mr. Daps' Railway
Mr. Daps' Photos
If you like the photos you see on this photoblog and want to see more of what Mr. DAPs is interested, take a moment and find him on the following social media platforms: facebook, instagram, twitter, youtube.