The ability to modify Genie+ Lightning Lane reservations without the need to cancel or rebook will soon be available for guests at both Disneyland and Walt Disney World Resorts. This will be coming with a new update to both the My Disney Experience and Disneyland apps. The update is expected to be arriving in the next week for both iOS and also Android. The update will also allow for changes in party size during the modification as well.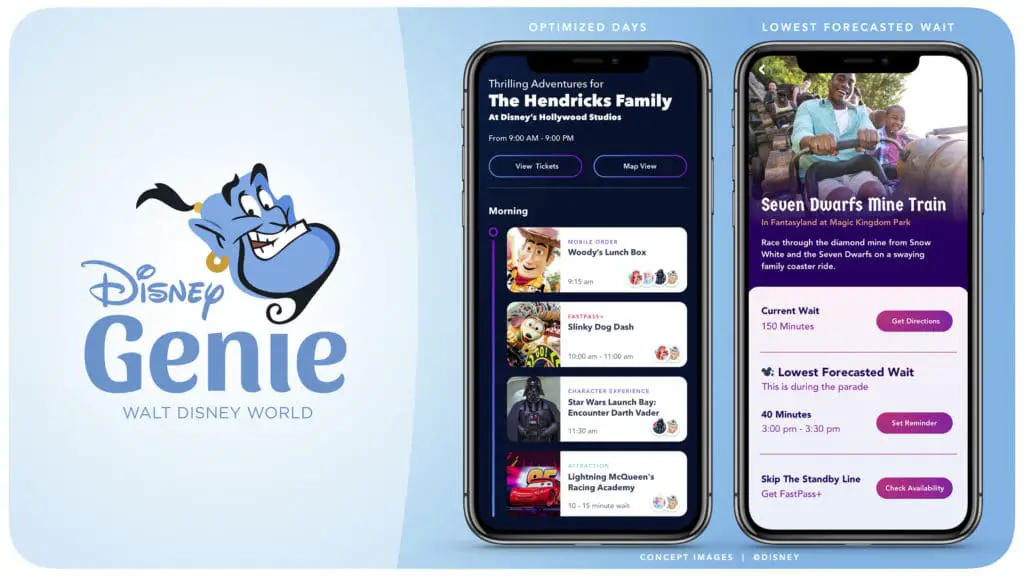 What won't be changing is the Individual Lightning Lane offerings. These will not be able to be modified. Only the Genie+ Lightning Lane offerings.
The updates will see a change to the current system where Genie+ Lightning Lane bookings may only be changed through a process of canceling and then rebooking. This can lead to frustration as sometimes the window can be gone by the time it has taken to cancel and then book a new time and/or attraction. The update will allow guests to find a better time and then book it without it disappearing during the time it currently takes to cancel and then search again for the new time.
The Genie+ system is designed to help guests get the most out of a day at a Disney theme park. Guests can reserve times to enter an attraction, similar to the old FastPass system utilized in the parks. Being digital, however, there can be more flexibility as the app continues to grow and evolve. This next update has been one that many guests have brought up as being something good for the future of the service.
What do you think of this new update for Genie+ Lightning Lane reservations? Do you utilize this service currently? Will you because of this update? Share your thoughts and opinions in the comments below!