The days of FastPasses at the Disneyland Resort over. Ahead of the arrival of Disney Genie, the paid Disney Genie+, and and paid Lightning Lanes, the transition in signage has begun. Over the weekend, the first Lightning Lane sign arrived at the Disneyland Resort.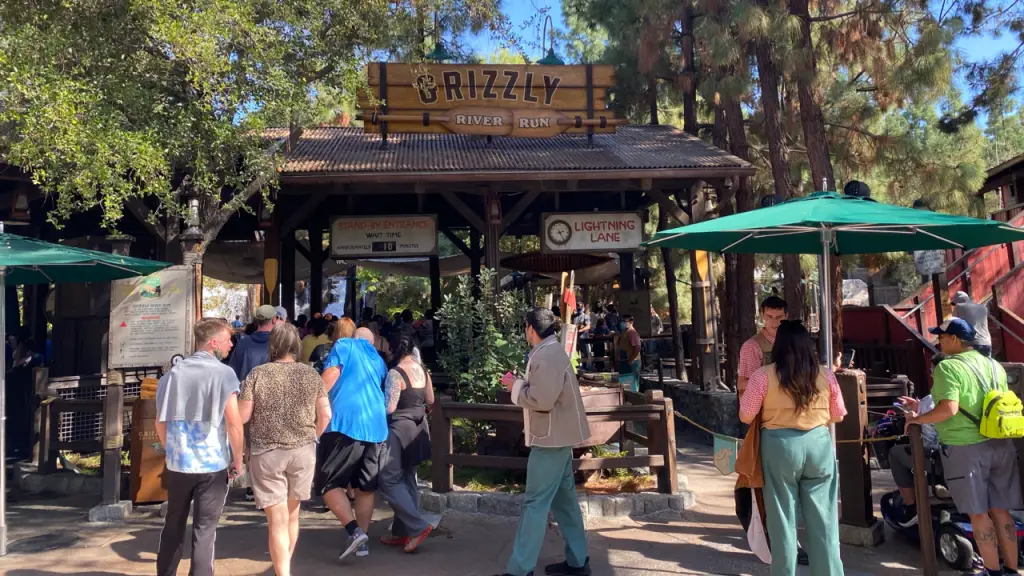 The first Lightning Lane sign was placed at the entrance of Grizzly River Run. I hope it is not technically being used as a Lightning Lane yet, it is the first step towards the new system. While many attractions around the Disneyland Resort still have FastPass signs at their entrances, these will all be replaced with Lightning Lane signage ahead of the new system's arrival.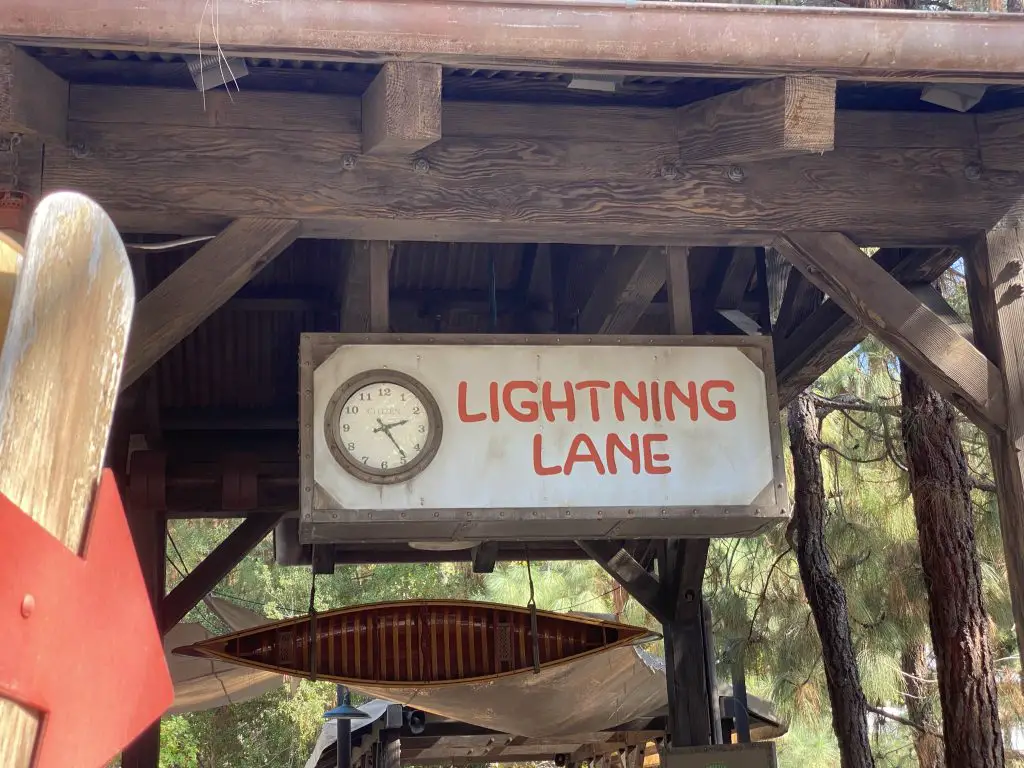 The new Disney Genie, Disney Genie+, and Lightning Lane system arrived last week at Walt Disney World Resort. Disney Genie helps guests plan their visit to the parks. Disney Genie+ is a $20 per day/per person at the Disneyland Resort and allows guests to enter the Lightning Lane for most attractions that have the offering. There are also specific attractions that will offer the paid Lightning Lane for a variable price.
At this time, a starting date for the Disney Genie system at the Disneyland Resort has not been announced.
What do you think about this new sign and system? Share your thoughts and opinions in the comments below!