When the 50th Anniversary celebrations begin at Walt Disney World Resort on October 1, 2021, icons of the four parks will come to life at night as Beacons of Magic. Imagineer Zach Riddley has previewed what EPCOT's Spaceship Earth will look like when it becomes a Beacon of Magic for part of The World's Most Magical Celebration.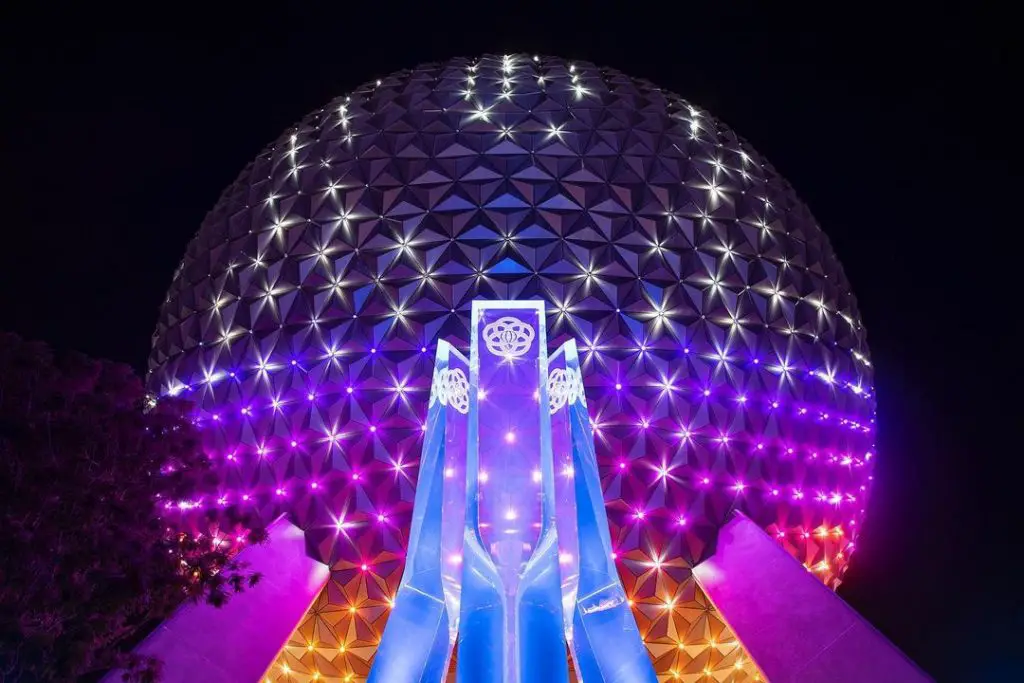 In a post on Instagram, Riddley shared a photo of Spaceship Earth with its new lighting scheme. He also shared how this Beacon of Magic was inspired by both the past and the future. His entire post read:
We are only a few weeks away from our stunning reveal of our new Spaceship Earth lighting as part of the Walt Disney World 50th Anniversary celebration. As I shared recently, our Imagineers are working behind the scenes to finalize the programming of this experience.

The artistry is inspired by the voice of Spaceship Earth:

"Like a grand and miraculous spaceship, our planet has sailed through the universe of time …

… While no one knows for sure what we'll see or do, I do know it will be quite an adventure—an adventure that we'll take and make together. See you in the future!"

This first-look image actually gives you a glimpse into the near future when the night will come alive in an entirely new way with this Beacon of Magic. Inspired by past and future, the classic Spaceship Earth color gradients will be rendered richer by our new lighting fixtures, evoking twinkling starlight in an evening sky.

This is visual poetry and will forever change the way we experience EPCOT.

I can't wait for everyone to see when this experience officially launches on October 1st!

See you in the (near) future!!

Zach Riddley
What do you think of this Beacon of Magic preview for Spaceship Earth? Share your thoughts and opinions in the comments below!