This morning the reimagined entrance fountain at EPCOT was unveiled at Walt Disney World Resort. The fountain, a new centerpiece that also connects with the origins of EPCOT can be found in front of Spaceship Earth. It is a very visible milestone in the current transformation of EPCOT. Overnight, the "progress walls" around the fountain were removed revealing the fountain, now mostly completed.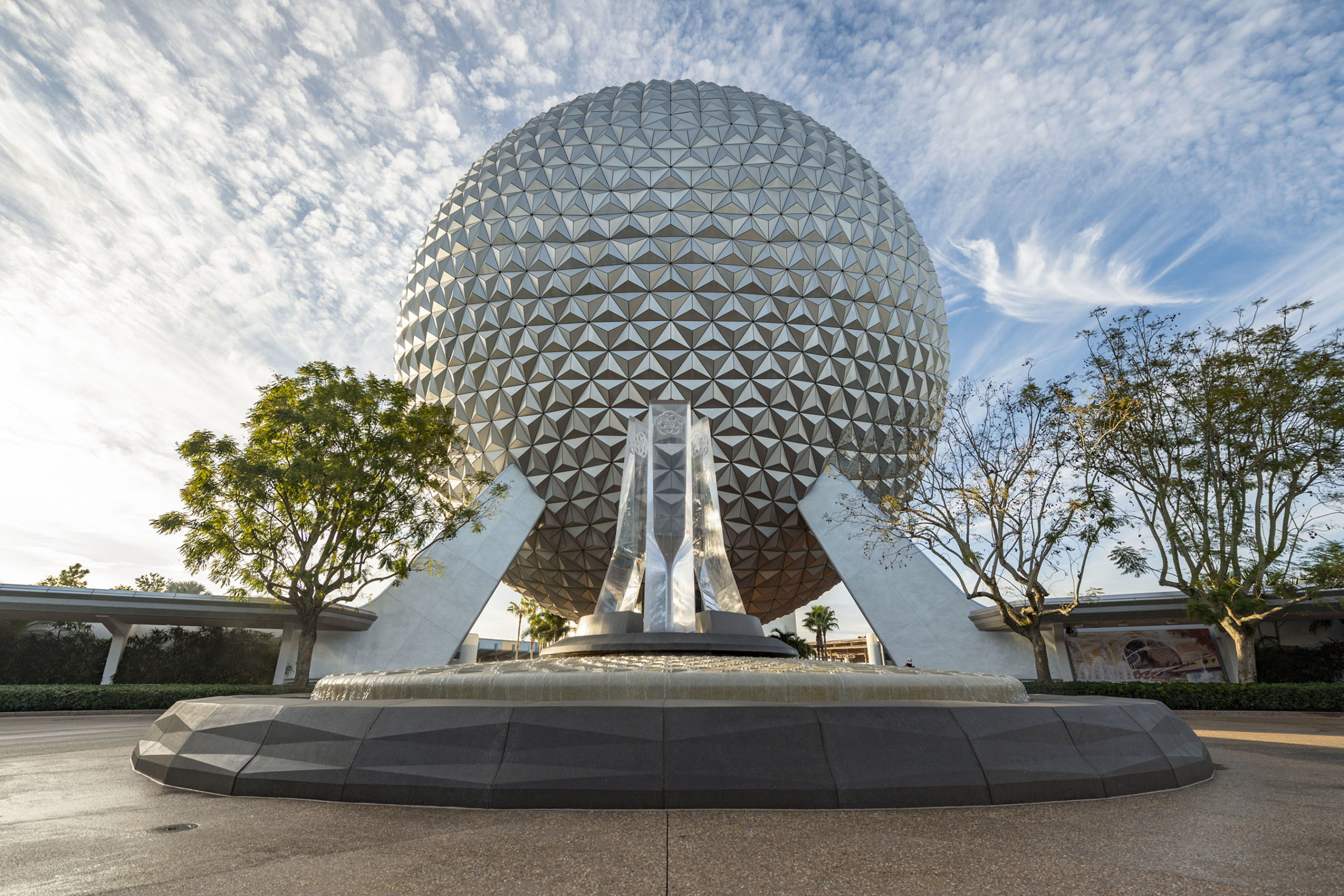 The removal of the walls now allows guests to see a mostly complete new entrance to EPCOT. The area includes new planters, pathways, landscaping, and a beautiful new color palette. At some point, the vibrant colors will tie into the four neighborhoods being currently worked on in EPCOT – World Celebration, World Discovery, World Nature and World Showcase.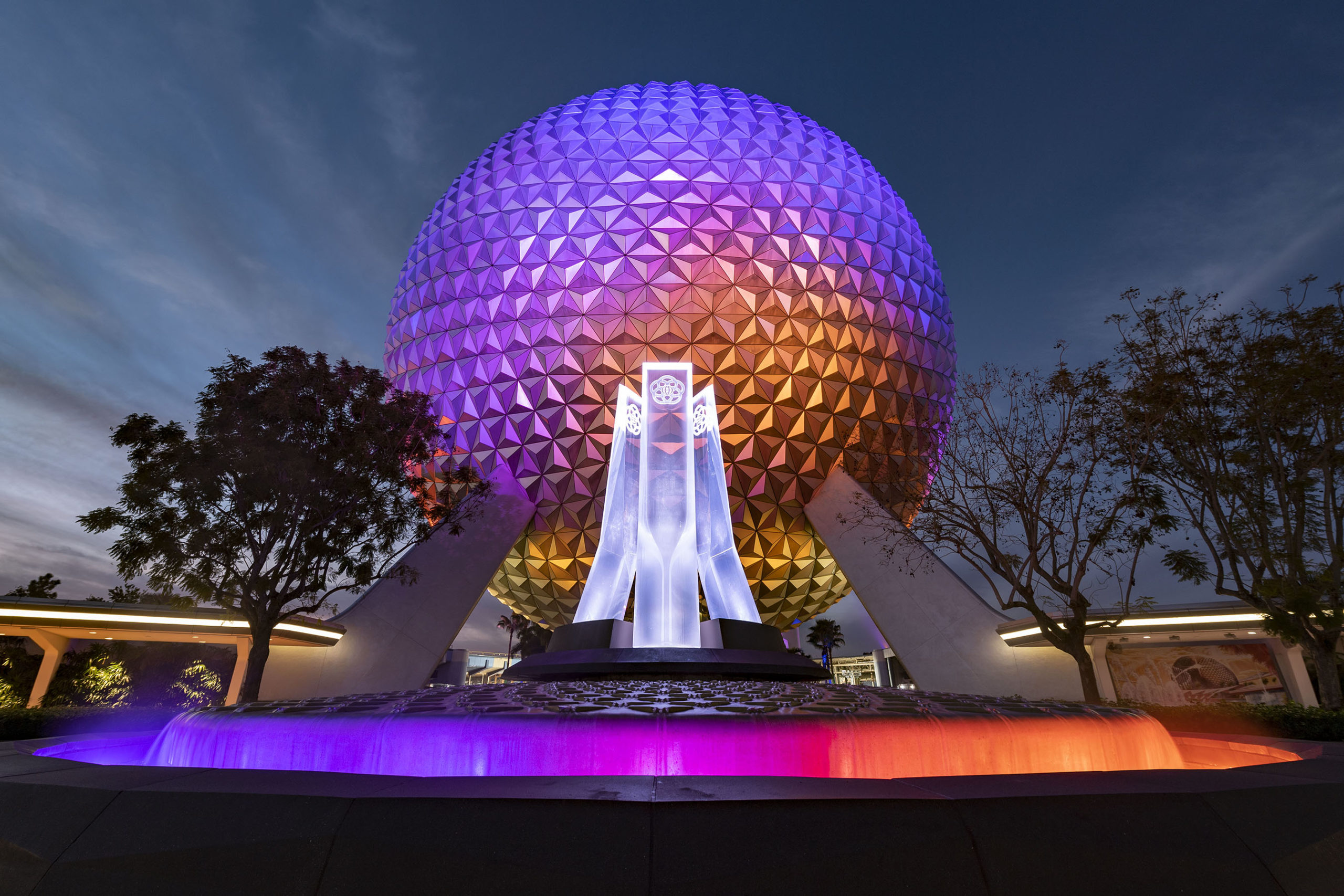 The fountain is reminiscent of the opening of EPCOT in 1982. In the exact place of the new fountain stands, the original fountain stood. The original fountain offered inspiration to the Imagineers who were reimagining the water feature. The new fountain's pylons are each 16 feet tall. They each feature EPCOT's logo as they enclose the fountain. They also create beautiful centerpieces that draw the eye towards Spaceship Earth and help frame the iconic attraction.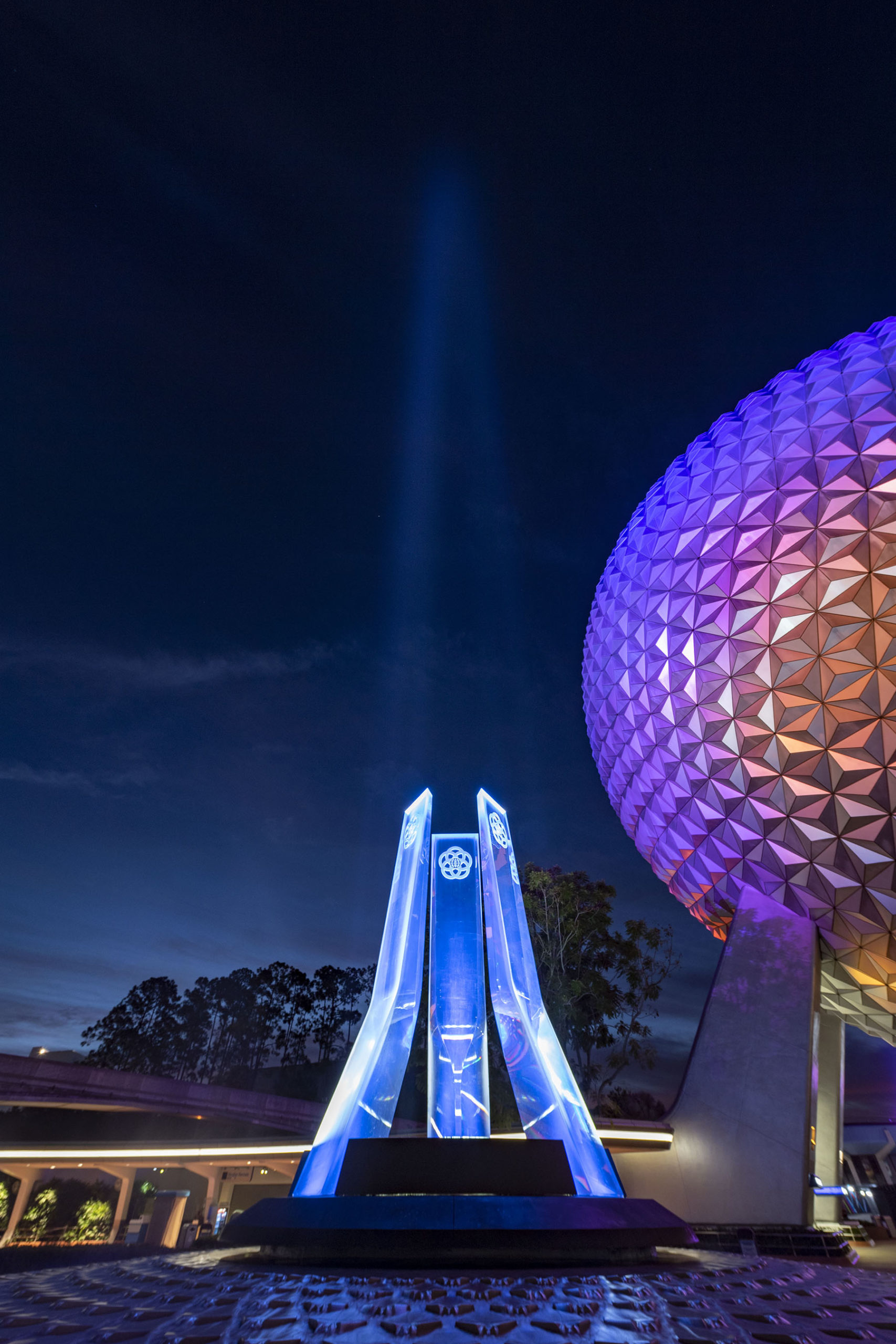 In the center of the fountain, Imagineer Zach Riddley shared that there is "a brilliant center light that shines upward as a symbol of unity and optimism – themes that have always been at the center of this idea called EPCOT." The fixture will complement the fountain's changing colors and also be able to work with the new lighting that is coming to Spaceship Earth, World Celebration, and more.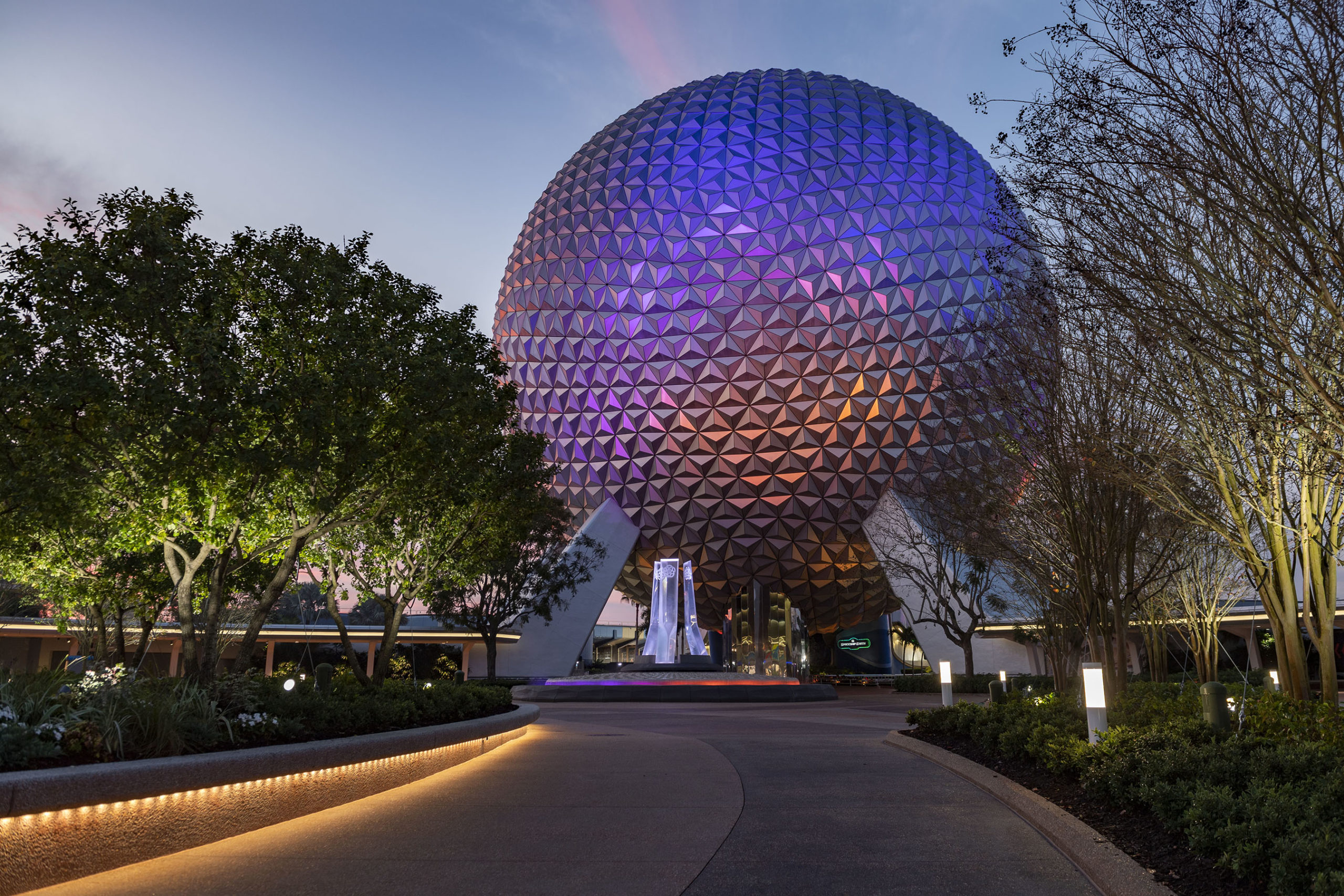 Zach Riddley shared this morning that the new fountain and entrance plaza for EPCOT is designed to be a "welcoming area that brings people together." Thought was put into the use of water and the greenery as well to "celebrate a harmony between humanity and the natural world."  EPCOT was built originally to "inspire optimism." The transformation of the entrance is being infused with the "magic of possibility."
What do you think of the new fountain and entrance plaza for EPCOT? Share your thoughts in the comments below!