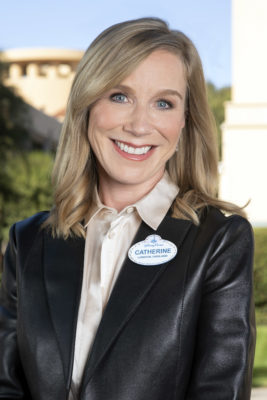 Disney has restructured the way the Disney Parks in what it calls the western region is structured. The position of President, Disney Parks Western Region is being eliminated. The heads of the individual resorts of this region will now directly report to Bob Chapek, Chairman, Disney Parks, Experiences and Products.
With this change of structure, Catherine Powell, the President, Disney Parks Western Region is departing from the company. Powell, a 15 year veteran at Disney is credited with revitalizing Disneyland Paris and the Walt Disney Studios Park at Disneyland Paris. Earlier in her career, she worked in TV at Disney.
The change comes after the unveiling of Star Wars: Galaxy's Edge at both the Disneyland and Walt Disney World Resorts. Despite these new expansions, traffic to the parks has sagged.
Bloomberg broke the story and reached out to Catherine Powell for comment but did not receive a response.