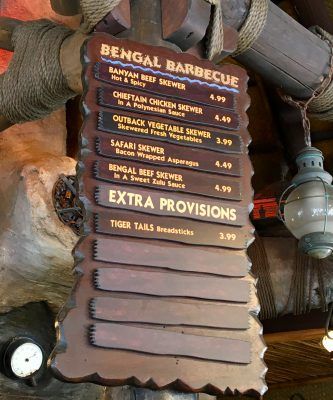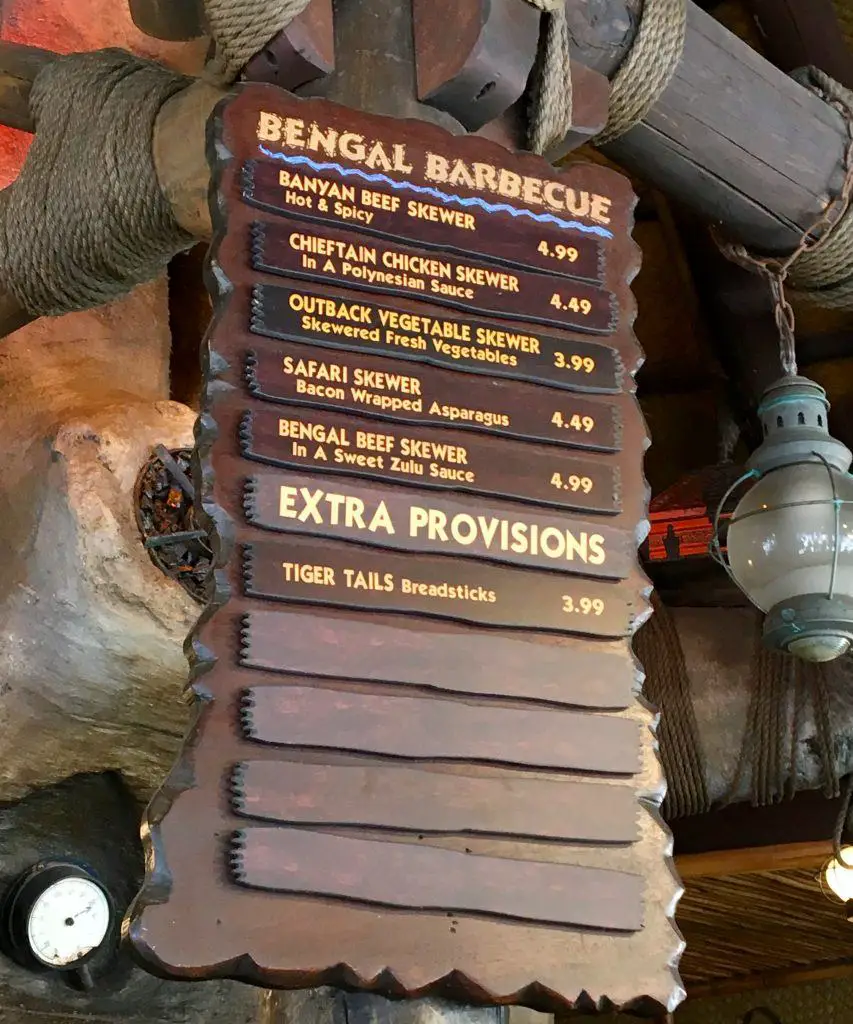 Adventureland will be undergoing some changes by the end of June, according to OC Register.  The changes will affect Bengal Barbecue, Tropical Imports, South Seas Traders and Indiana Jones Outpost.
The reason for the changes are to relieve the walkways of the congested lands.
Bengal Barbecue
The small skewer eatery will get a much needed seating location next to it.  That means the current seating in front of it (which is only a few tables anyway) will be moved away to create walking space.  That space will be where strollers are parked for attractions, which has been in the middle of the land up until this change.  Bengal Barbecue will remain open during the construction.
Indiana Jones Outpost and South Seas Traders
Among the biggest changes will be the closing of Indiana Jones Outpost and South Seas Traders.  These two stores will close permanently to become seating for Bengal Barbecue.  Again, it's to alleviate congestion that the current seating created.  I'll admit to often ducking into these shops to avoid the crowds that made their way through the land.  It seems natural to use this space a little better.  The shops are set to close on Monday, June 12.
Tropical Imports
Another shop set to have a big change is Tropical Imports.  It's a stand located adjacent to Jungle Cruise, and under its upper story queue.  Imports usually has various fruits and bottle drinks for purchase.  The location will move to beside Bengal Barbecue.  That exact location is not known yet.  The old location will become stroller parking as well.  The shop will close at the end of the month to relocate.
Walkways Galore
The plans to have more walking room in Adventureland has been a longtime coming.  It's one of the busiest walkways because of its location and the popular attractions in it.  Anticipating more crowds to come as the park expands and with the reopening of other attractions in the summer, the area will get worse without some solution.