Bengal Barbecue: A Hidden Gem
Tucked away in a corner of Adventureland, Bengal Barbecue is easily missed. There are often large crowds moving through the narrow walkways, obscuring this quick service counter between Riverbelle Terrace and South Sea Traders merchandise.
But be advised, this is a spot you do not want to miss.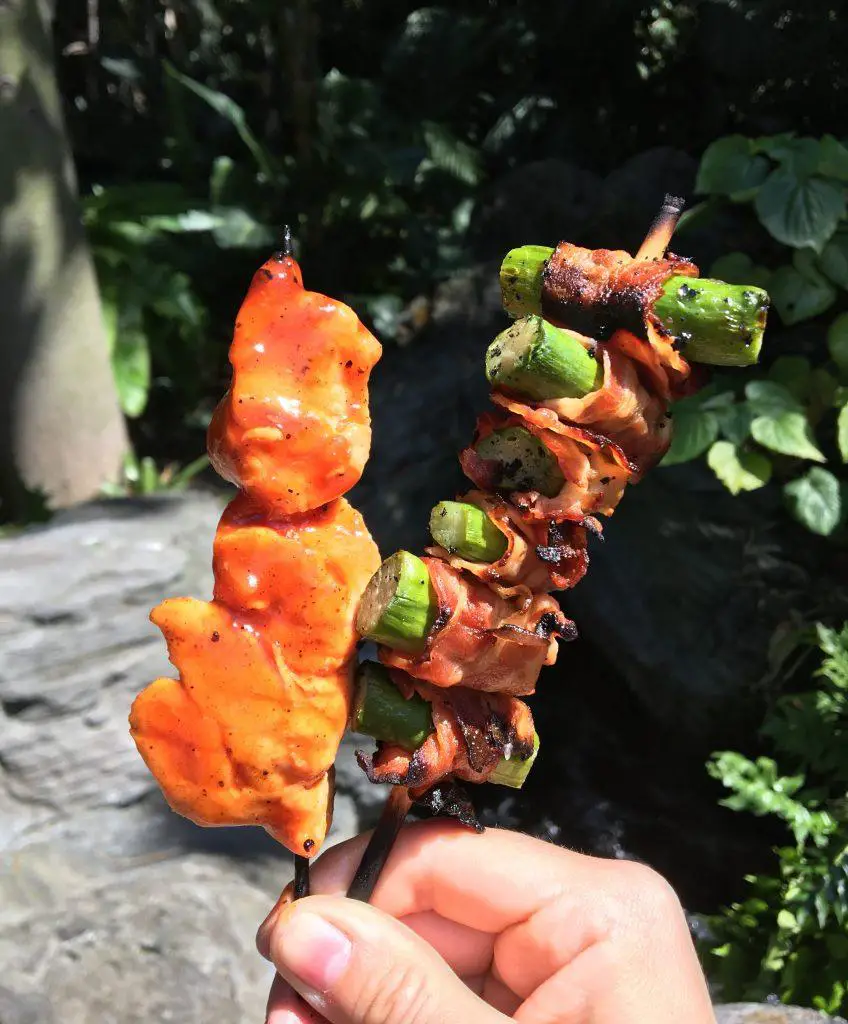 Despite being an annual passholder for the last several years, I have only recently visited Bengal Barbecue. A health kick has inspired me to find more nutritious dining options at the Disneyland Resort, so I was drawn in by the lack of fryers and vegetable offerings.
I have since sampled almost every menu item and Bengal Barbecue has quickly become a new favorite food stop in Disneyland.
The Menu
The full menu includes reasonably priced skewers with chicken, beef, vegetable, and bacon wrapped asparagus options ranging between $3.99 and $4.99 each. This makes it an ideal place to mix and match a plate, or satisfy smaller appetites affordably. One skewer makes a great snack, while two or three can serve as a satisfying meal.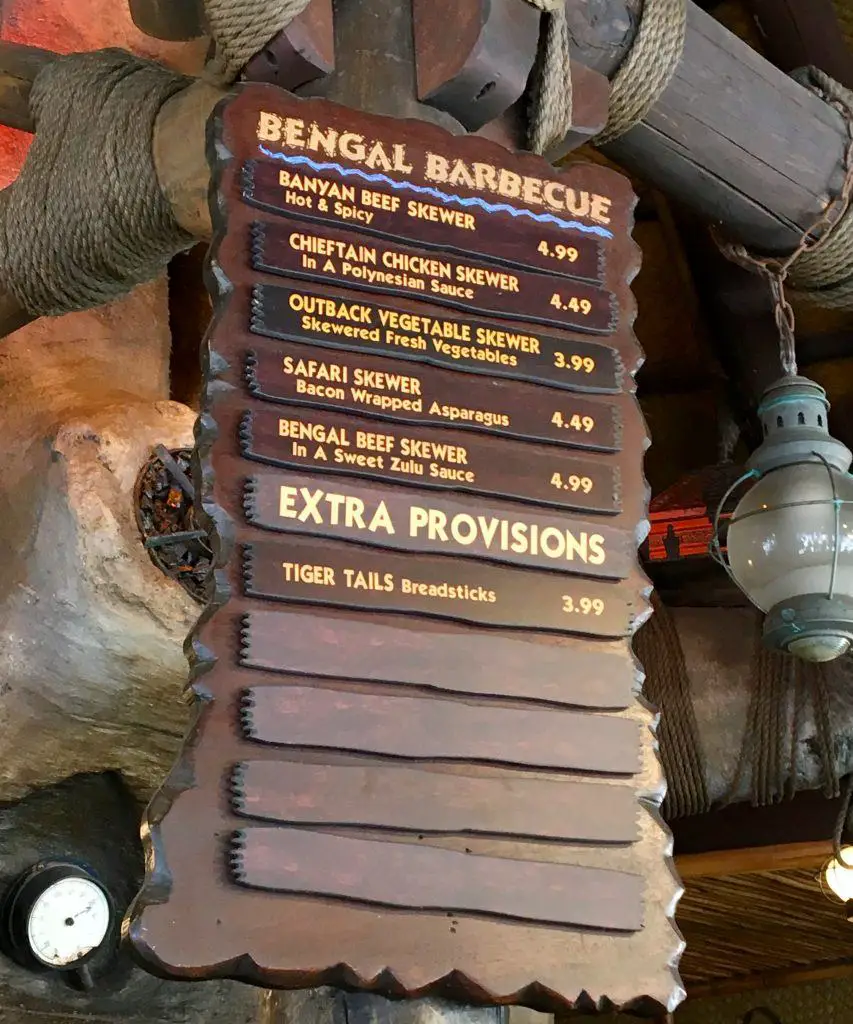 I chose the Chieftan Chicken, Outback Vegetable, and Safari skewers for a quick in-park dinner. The Cheiftan Chicken and Outback Vegetable are my personal favorites, as they are flavorful and nutritious. I love dipping the vegetables in the excess sauce accompanying the chicken. This meal is both simple and portable.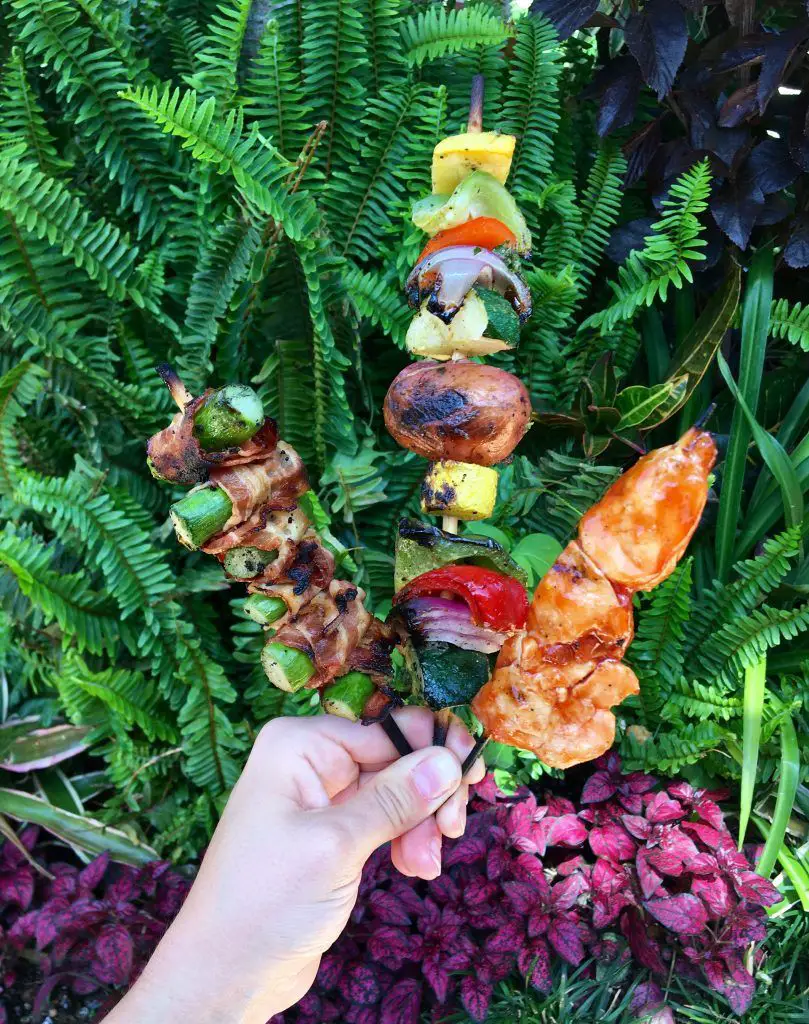 The beef skewers are also tasty, with sweet and spicy to choose from. The Banyan hot and spicy option lives up to its description with a nice kick. On the other hand, the sweeter Bengal Zulu sauce is similar to the Chieftan chicken sauce. I prefer the Banyan Beef because I love the heat.
The Safari skewer blends vegetables and protein with bacon wrapped asparagus. This is perfectly cooked, with still firm asparagus and slightly charred bacon. I have yet to try the Tiger Tail, a large breadstick covered in crisped cheese to give a striped appearance. This would make a nice addition for a larger appetite.
Seasonal Specialty
Several dining outlets in Disneyland have ongoing specialty items in addition to the regular menu. The current special is a "BBQ pork belly skewer," as advertised here.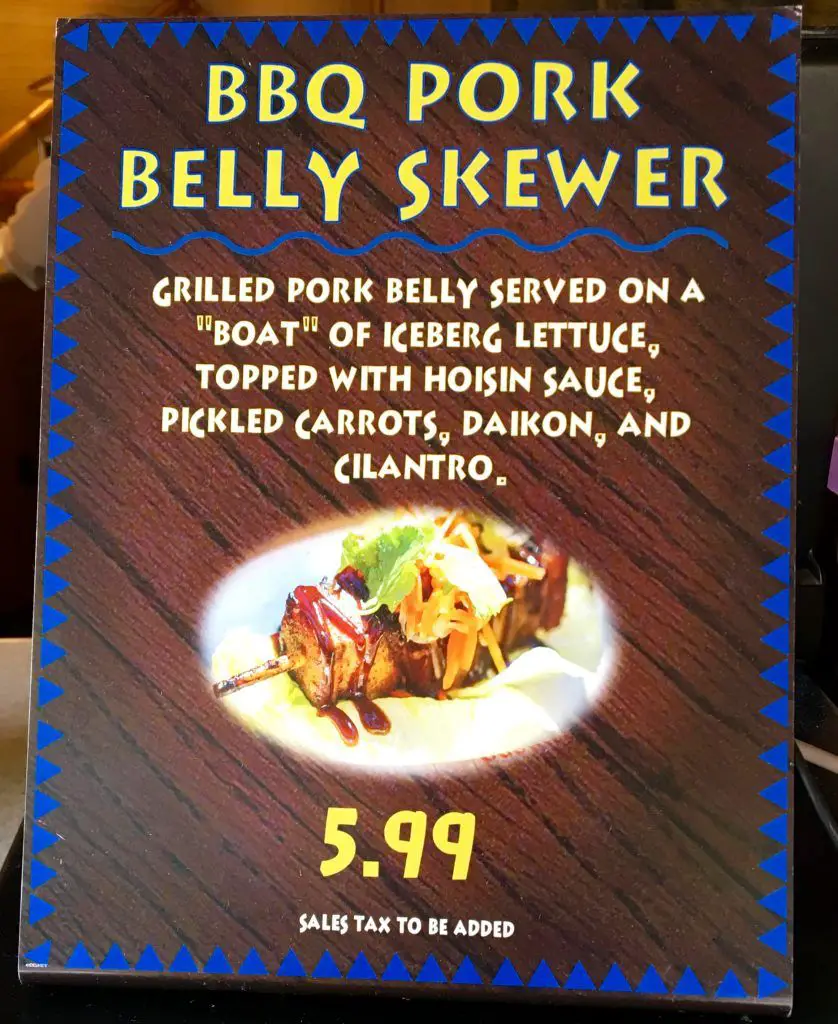 This cut of pork tends to be mostly fat, so I was apprehensive to try it. However, the Hoisin sauce and crisp, grilled edges ensure that this skewer is delicious. I recommend sharing this, as the fat makes it very rich.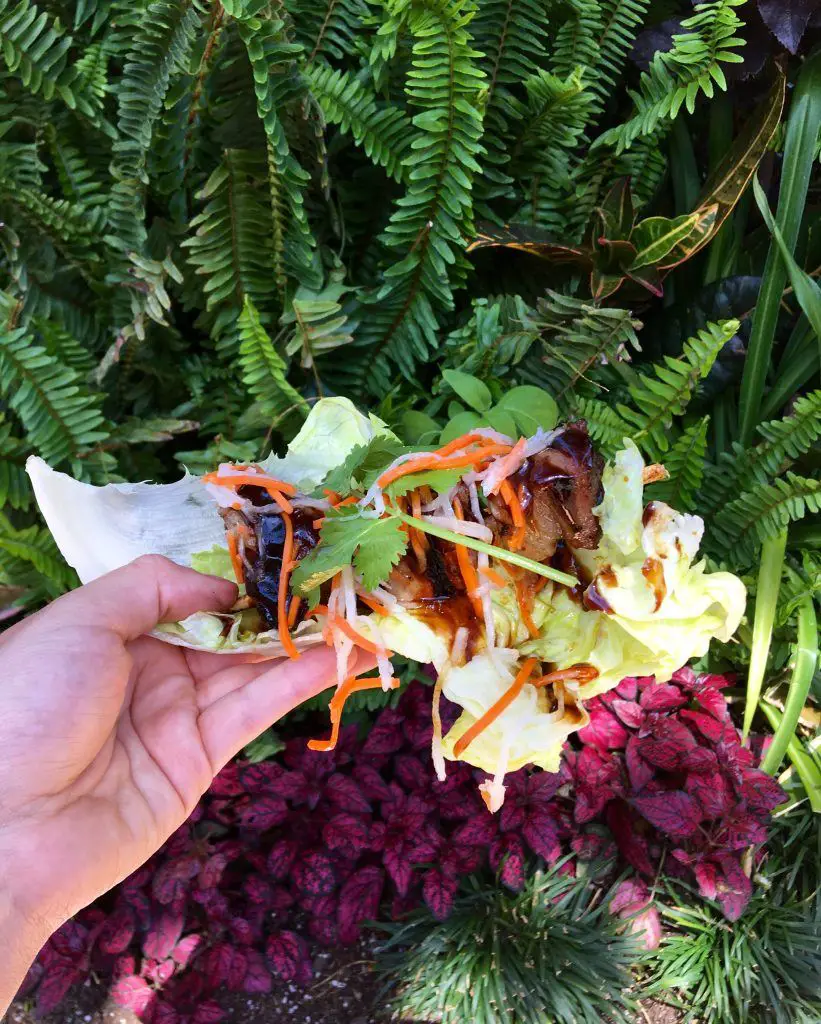 A Unique Experience
Guests have the rare opportunity to view the cooking process at this location. An open-air grill appears to be embedded in a tree, as viewed from the line. Jungle carvings and a thatched roof round out the tropical theme.
The wait is usually short, and the quick service style allows you to leave the counter with food in hand. Consider walking to the River Belle Terrace to enjoy, because seating near the stand is limited.
While there are many eateries to choose from at Disneyland, the Bengal Barbecue deserves a try! You just might discover that your favorite Disneyland snack has been hiding in plain sight.
Lastly, don't forget to grab extra napkins!
Can't make it to the parks? Keep an eye on Geeks Who Eat for a recipe to bring a taste of Bengal Barbecue to your kitchen.