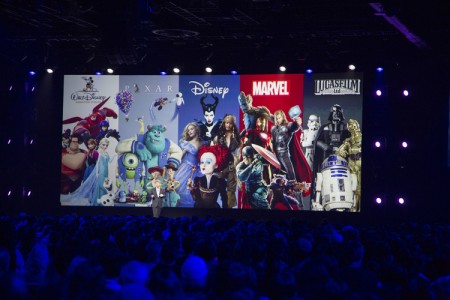 There are a LOT of Disney films in the works. At the D23 Expo, over the course of two extensive panels, Disney fans were given a look at these upcoming movies. These movies include the Disney Animation Studios, Disney Live-Action, Lucasfilm, Pixar, and Marvel. A quick look at the graphic displayed at the Live-Action movie panel and it is quickly apparent what a full schedule the Walt Disney Studios has on its plate.
Here is a look at the upcoming movies from the different branches of the Walt Disney Studios. There are links to more information from the D23 Expo included.
Walt Disney Animation Studios
Pixar Animation Studios
Walt Disney Studios Live-Action
Lucasfilm
Marvel
Which movie are you most looking forward to? Do you have any predictions for how some of these individual films will do at the box office?