On October 16, 1923, Walt and Roy Disney founded The Walt Disney Company. At the time, Walt was only 21 years old. To commemorate this centennial anniversary, Disneyland Resort cast members (many of whom are around 21 years of age themselves) participated in a 23-hour celebration.
Throughout the day there were group cast meet-ups and special keepsakes offered for the people who make the magic day in and day out at the Disneyland Resort. There were also speed puzzling competitions and surprise Magic Backstage activations that cast members shared on social media throughout the day.
There were also other surprises to be found in multiple Fun Zones. At these fun zones, cast members could stop by photo booths for pictures or enjoy different snacks that were on hand. There was also the opportunity for cast members to take a shot, quite literally, at dunking a leader in a dunk tank. This included Disney Ambassador (and good sport) Mark Everett King Jr.! The dunk tank wasn't just about seeing a leader get drenched, however. For every successful dunk, the Disneyland Resort is donating to Make-A-Wish Orange County & the Inland Empire.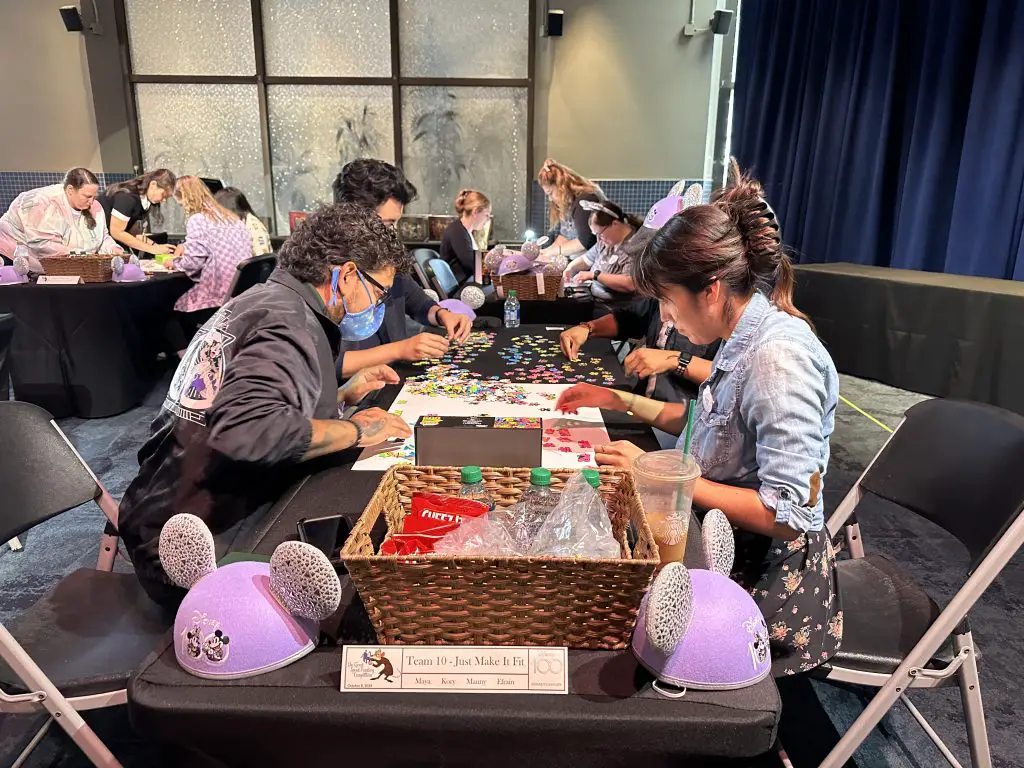 There were also opportunities for cast members to enjoy screenings throughout the day of Disney100 content. This includes the new Once Upon a Studio short that was released by Walt Disney Animation Studios in honor of the 100th anniversary of The Walt Disney Company. For guests at the park, they could also watch the new short at the Opera House. As The Walt Disney Company celebrated its 100th anniversary, the Disneyland Resort made sure to show its appreciation to those who continue to keep Walt Disney's dreams alive daily. Judging by the plethora of posts found throughout the day on social media, it was successful.
Please join Daps Magic in thanking cast members for making the magic daily. More than just leaving gratitude as a comment, take a minute the next time you are at the Disneyland Resort to give a cast compliment in the Disneyland App and recognize a magic maker!