On September 29, 2023 at 7:35 PM, a new show arrived on the Rivers of America at Disneyland. Called The Heartbeat of New Orleans – A Living Mural, this show tells the story of a young frog on the bayou who has a love of jazz. He leaps into the lively heartbeat of New Orleans when he hears jazz music in the distance that pulls him in. The Daps Magic team was on hand for the first performance of this new show at Disneyland. It can be seen below.
The Heartbeat of New Orleans – A Living Mural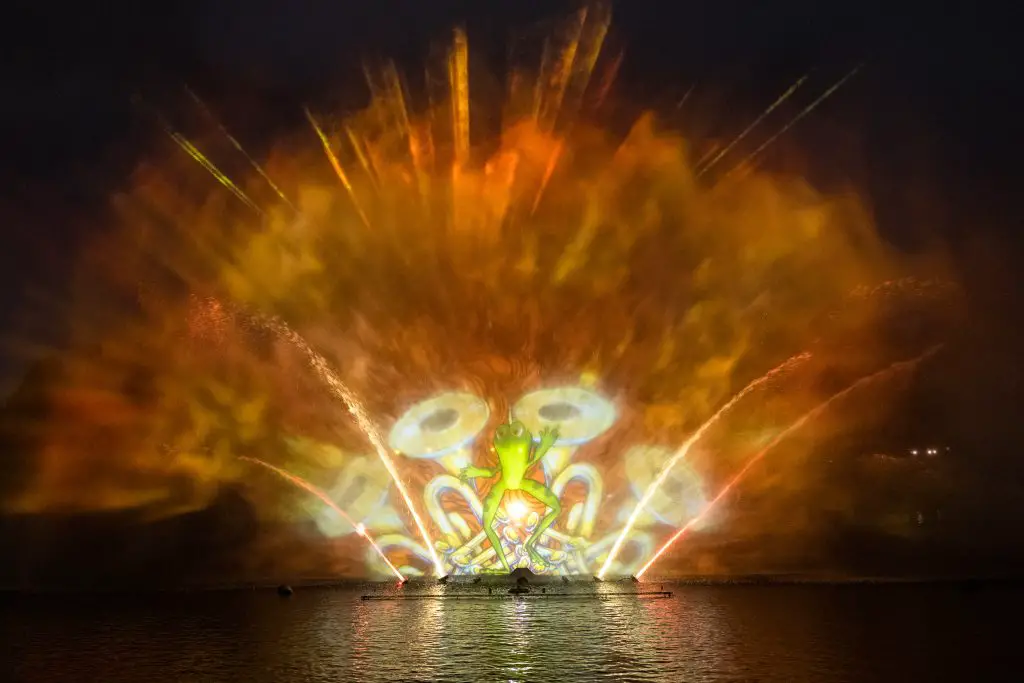 The Heartbeat of New Orleans – A Living Mural is offered several times throughout the evening on the Rivers of America. As of the opening night, the show is offered at the following times:
7:40 PM (actually started at 7:35 PM though)
7:55 PM
8:40 PM
8:55 PM
9:50 PM
This show adds a lovely new experience to the Rivers of America that celebrates the stories that come from the bayou around New Orleans. This seems fitting with New Orleans Square being right there. This also has a vibe that is reminiscent of The Princess and the Frog. This seems appropriate as well as she takes on a bigger role in the land, with more coming next year. With the recently opened Tiana's Palace and the upcoming expansion of Haunted Mansion, this seems like one more step to a revitalized and exciting New Orleans Square.
What do you think of this new magical offering at Disneyland? Share your thoughts and opinions in the comments below!