As The Muppet Christmas Carol celebrates its 30th anniversary this year, Brett Goldstein sat down with Kermit the Frog, Robin, Miss Piggy, and Gonzo to talk about the making of the movie and its enduring legacy. The 20-minute interview ranges from what it was like to film the movie, work with Michael Caine, the music, and so much more! There are also some other questions that deviate a bit beyond The Muppet Christmas Carol.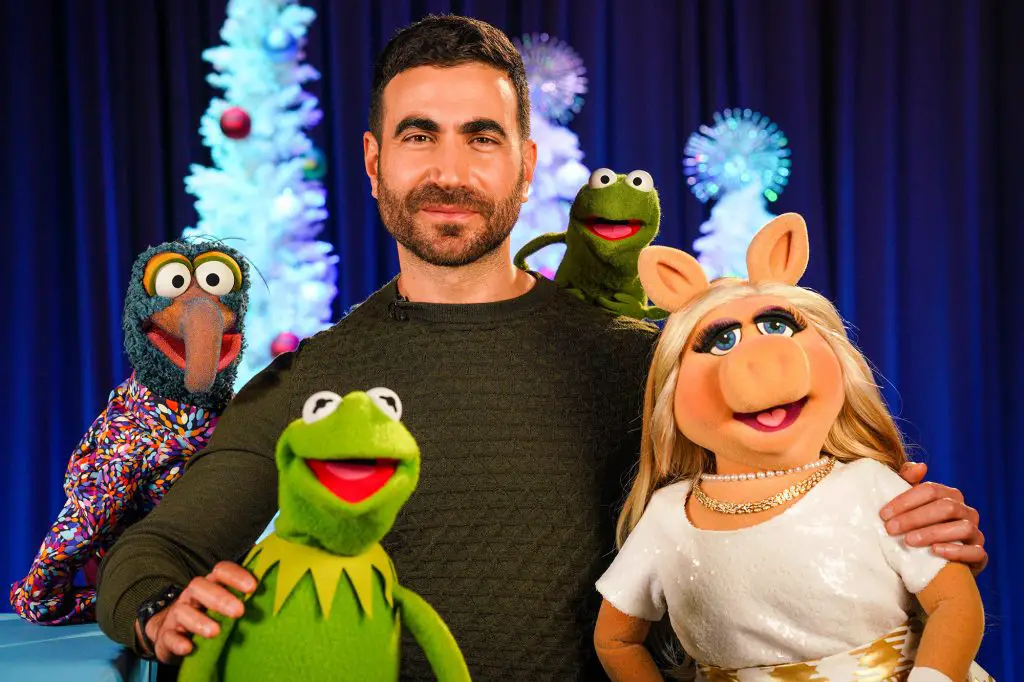 There are many fun little moments and tidbits found throughout the interview. Kermit shared that his favorite part of filming the movie was that it brought everyone together "It was the first movie that we'd made in quite a few years. It gave us a chance to play and to have fun. It's the best part of everything we do," Kermit said.
Robin shared that he loved doing the whole movie but a part that stuck out to him was working with Kermit. Robin shared that "one of the most difficult parts for me was pretending that Uncle Kermit was my father. I kept calling him, 'Uncle Kermit,' instead of Father Dad."
"I think my favorite moment was letting loose on Scrooge and telling him what I thought of him. Everybody credits those three ghosts for changing his attitude, but I think it was moi yelling at him that really made him change," Miss Piggy said.
As for Gonzo, it comes as no surprise that his answer revolved around an adventurous experience that involved some pain. He said, "My favorite moment was flying across London with the Ghost of Christmas Past. You really haven't lived until you've hit a church steeple at 60 miles an hour."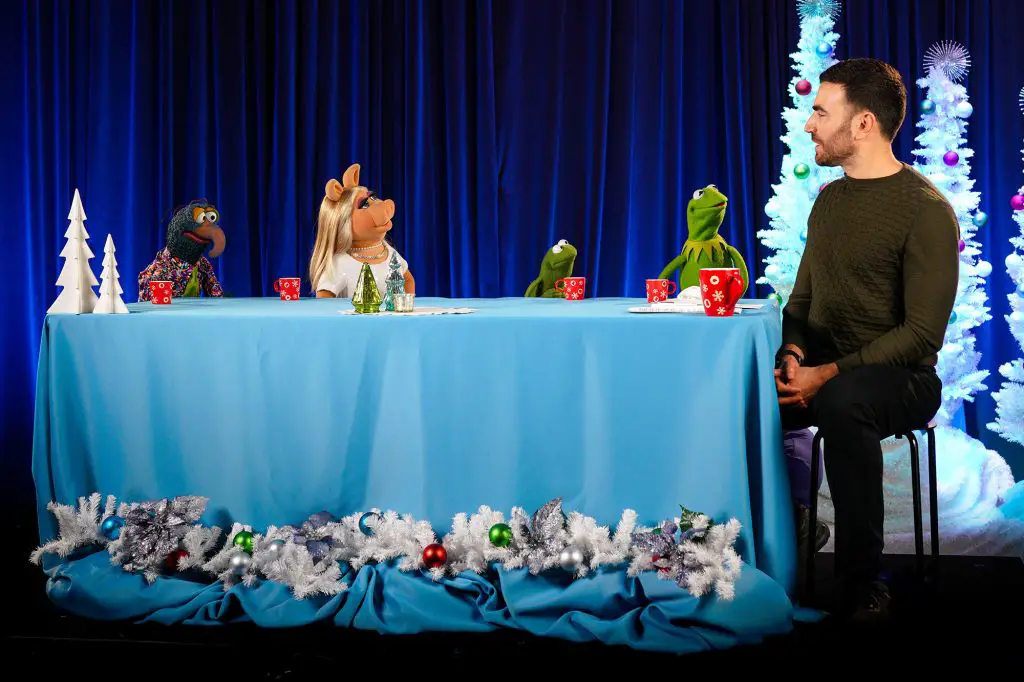 Brett Goldstein questioned The Muppets about who the biggest Scrooge among them was, and the answer was quite surprising. Kermit also shared another role in the film he was up for, which didn't work so well because it would cause Michael Caine to laugh.
The conversation also talked about working with Paul Williams, who wrote the music, for the first time since The Muppet Movie. Kermit said, "Paul, he's always been able to take a special feeling and turn it into beautiful music. If you ask me, Paul and [composer] Miles Goodman made every one of those songs a new classic." The coming and going of the song When Love is Gone was also questioned by Goldstein during the interview.
Filming in London was definitely a hit with The Muppets. Miss Piggy was happy to see the Royals, although out of town. Robin loved being able to sled and skate. Kermit also shared how it felt like a second home to The Muppets after filming The Muppet Show there. Gonzo exclaimed, " I just love London. Where else can you eat food with names like Bubble and Squeak, Mucky Drippings and Rumpty-Thumps?"
Goldstein asked about what made this a good film for The Muppets. Kermit answered saying, "Well, we'd always wanted to do a Christmas movie, and for a story, you can't do any better than Dickens' A Christmas Carol. Right? Redemption, gratitude, and you mix that with the Muppets' silliness and you've got yourself a good fit."
The conversation then pivoted to different moments and highlights when filming The Muppet Christmas Carol. This included Kermit and Robin scatting together, and the origin of the scat. Miss Piggy also talked about what it took to be Emily, Bob Cratchit's wife. This eventually led to a discussion about working with Michael Caine. The Muppets were all glowing with their praise of the legendary actor. "Michael was fantastic. He took the role very seriously, which is hard to do when you're surrounded by singing bears and pigs and whatevers. He seemed to enjoy working with us from the very first day," Kermit said.
When sharing that watching this film is a holiday tradition for Goldstein, he asked The Muppets about their holiday traditions. After they answered, he noted that this film is about keeping the generous spirit of Christmas in one's heart year-round. This led to a question about how this could be done. Kermit initially replied saying, "I would encourage people to spread the spirit with gratitude. Be thankful every day for your family and friends, whether they are frogs or pigs or bears or humans. And if we appreciate all of that, everything that we've got, it will be a much happier world." Miss Piggy also added, "I think you can keep Christmas in your heart all year round, and it's easy. Especially if you never take down your decorations." Gonzo also chimed in saying, "Well, I would say love yourself and appreciate the weirdness in others."
After a few more questions, the interview wrapped up with The Muppets singing Bless Us All and Brett Goldstein joining in tearfully. The full interview can be seen and read in full here on Entertainment Weekly. This is a beautiful interview that is very enjoyable to watch in its entirety. Definitely head over to watch it on EW's website!
Earlier this year at D23 Expo 2022, more details and memories were shared about The Muppet Christmas Carol during a panel dedicated to the 30th anniversary of the movie as well. A version of the movie with the long-lost song When Love is Gone will be available on Disney+ in the bonus features for the film starting on December 9, 2022.
What do you think of this interview with The Muppets? Did you watch it in its entirety? Share your thoughts and opinions in the comments below!