Today Disney and Muppets fans got a first look at what Muppets Haunted Mansion will look like when it arrives on Disney+ later this fall. The reveal comes on the anniversary of the opening of Disneyland's Haunted Mansion. The Haunted Mansion opened on August 9, 1969. The look at the upcoming show featured Kermit the Frog, Miss Piggy, Gonzo, and Pepe the Prawn.
In the photos, Gonzo and Pepe the Prawn appeared to be dressed their best in tuxes. Gonzo's is much like the tux he originally wore in The Muppet Show.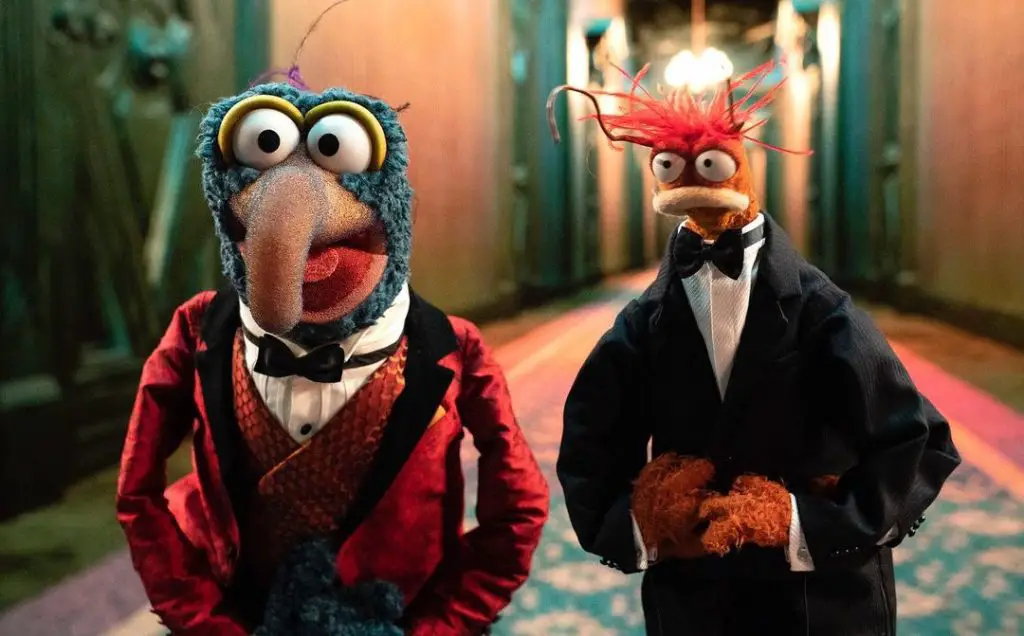 Kermit the Frog and Miss Piggy are apparently all ready for Halloween and are in costumes. Their costumes are of each other. Kermit is dressed as Miss Piggy and Miss Piggy is dressed as Kermit the Frog. They appear to be taking a picture with an iPhone, perhaps in a mirror.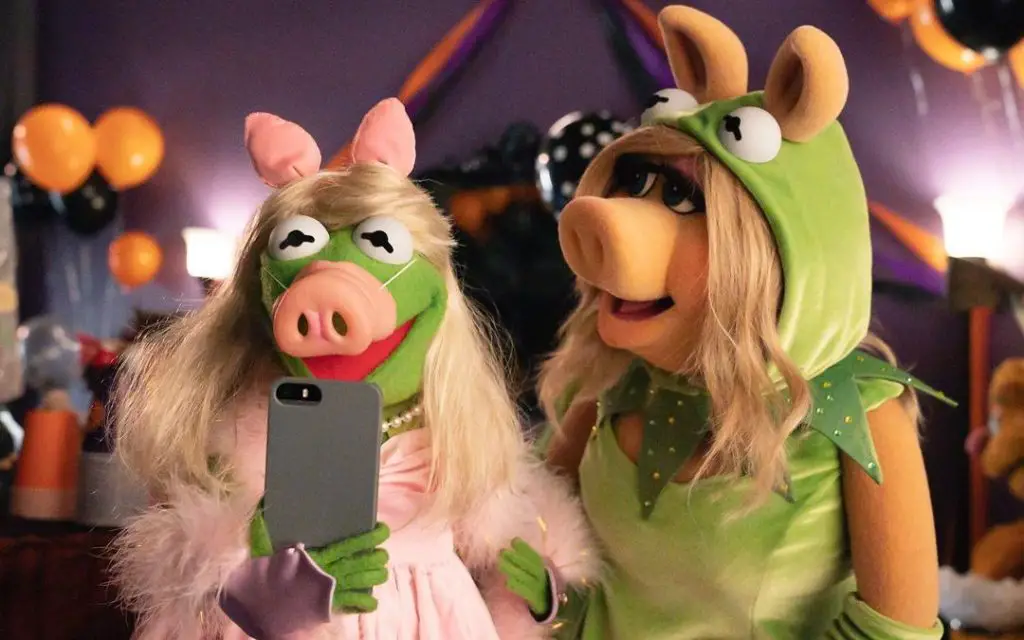 According to a release from Disney+, the premise of the program is that Gonzo is challenged to spend Halloween night in The Haunted Mansion. Muppets Haunted Mansion will include the Muppets, celebrity cameos, new music, and will be fun for the whole family.
What do you think of this first look at Muppets Haunted Mansion? Are you excited about it? Share your thoughts and opinions in the comments below!