Things continue to reopen at Walt Disney World Resort. This week, Disney announced that several restaurants will be reopening this summer at Walt Disney World and also the Disneyland Resort. Along with announcing reopenings, there are also some details being released about what will be on the menu at these reopening restaurants.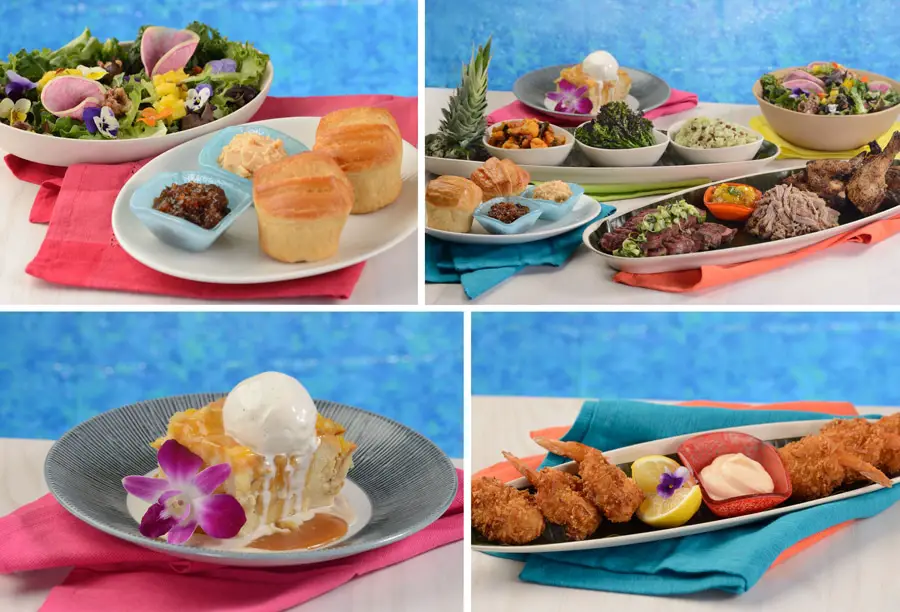 Sebastian's Bistro at Disney's Caribbean Beach Resort
(Opening June 24 with nightly walk-in availability through July 4; bookings available June 10 for reservations starting July 5)
Offering a family-style meal at dinner, Sebastian's Bistro is easy to visit as it is at Disney's Caribbean Beach Resort where. the Disney Skyliner stops. Dinner at Sebastian's starts with their signature buttery house-baked pull-apart rolls. There is also a Taste of Caribbean platter that includes oven-roasted citrus chicken, slow-cooked mojo pork with mango sambal, and grilled flank steak with mojito relish. The platter comes with sides of cilantro rice and beans, vegetable curry, and grilled broccolini. There is also coconut shrimp that can be ordered to add-on to the meal. For dessert, try the popular coconut pineapple bread pudding.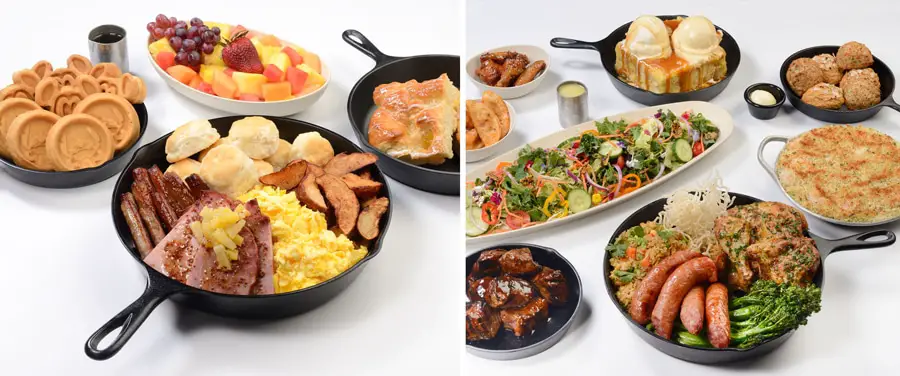 'Ohana at Disney's Polynesian Village Resort 
(Opening July 9; bookings available June 10)
'Ohana at Disney's Polynesian Village Resort is a wonderful place to experience the beauty of the tropics while enjoying breakfast and dinner offerings. The meals are "all you care to enjoy" so nobody will go away hungry. When 'Ohana reopens, there won't be characters at breakfast. However, there will be a strolling musician entertaining guests during dinner.
Breakfast at 'Ohana can be started with pineapple-coconut breakfast bread. Guests can also enjoy Stitch and Mickey Mouse waffles. There are also breakfast skillets with ham, sausage and breakfast potatoes on hand.
Dinner at 'Ohana is also "all you care to enjoy." Guests can enjoy platters of grilled beef steak, roasted chicken, sausage, and island shrimp casserole that is served with fried rice and roasted broccolini. There are also post stickers, crispy soy chicken wings, and 'Ohana's signature bread pudding that is served warm with caramel sauce and vanilla ice cream.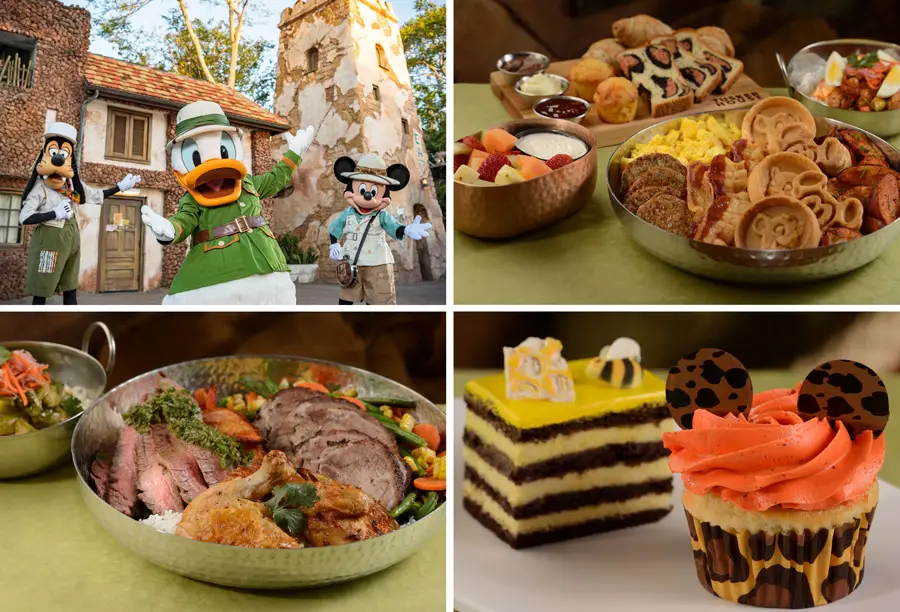 Tusker House Restaurant, Disney's Animal Kingdom
(Opening June 20; bookings now available)
When Tusker House Restaurant reopens, Donald Duck and friends will be welcome guests back to the Harambe marketplace. Tusker House will be offering a family-style menu filled with African-inspired flavors along with the opportunity to dine and get photos with favorite Disney characters. For breakfast, guests will be able to enjoy Mickey and Simba waffles, Durban chicken and egg curry with jasmine rice,
Lunch and dinner include Moroccan-spiced beef, Berber-marinated pork, spit-roasted herb chicken, and Cape Malay green curry shrimp.
These are just the most recent restaurants and their menus that are reopening at Walt Disney World Resort. Which one are you most excited about? What's your favorite thing to eat at one of them? Share your thoughts and opinions in the comments below!