The Art of Star Wars: Galaxy's Edge is a new book by Amy Ratcliffe that goes into great detail about the magic inside of Star Wars: Galaxy's Edge at both Disneyland and Disney's California Adventure. It goes into some of the details and behind-the-scenes creative thinking for the land for things that guests can experience today, and also things that didn't make it into the parks. The book includes a plethora of interviews with the people who brought Star Wars: Galaxy's Edge to life and has plenty to geek out about for those who love Star Wars or this land in the parks.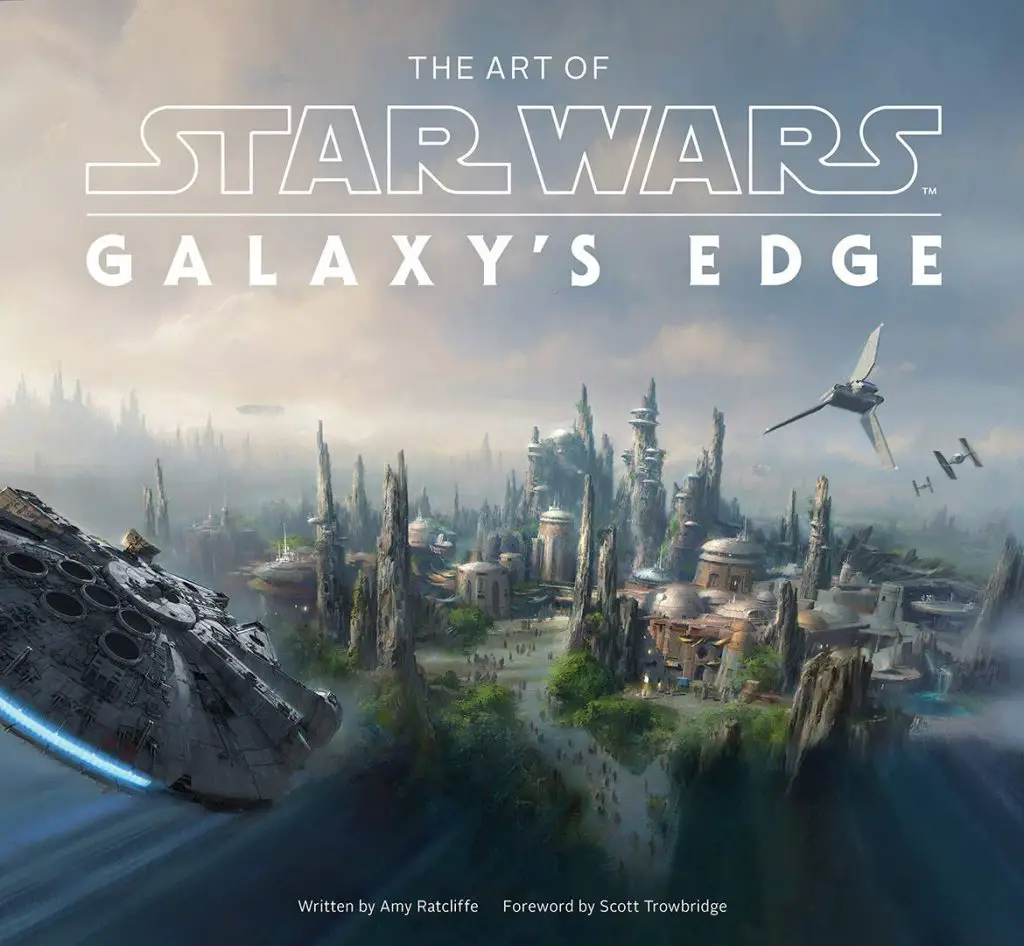 This book truly lives up to its name. The Art of Star Wars: Galaxy's Edge is packed full of artwork that was created ahead of the making of Star Wars: Galaxy's Edge. A museum could be made with this art and both Star Wars and Disney fans would spend hours geeking out over all of the different art that was created ahead of this land being built. The art ranges from rough sketches to gorgeous pieces that would be beautiful if they were framed and hung. Without reading a word, this book is enjoyable to peruse.
Reading this book, however, adds even more to the experience. Yes, the art is beautiful. There is also a lot of interesting stories and facts that can be read in this book. For example, do you know how the layout for the land ended up being finalized? Or how about how many artifacts can be found in Doc Ondar's? Do you know what and where some of the ships could have been for Star Wars: Galaxy's Edge? These are just a couple of the things that can be learned in this book.
The further the reader makes it through The Art of Star Wars: Galaxy's Edge, the more they will learn about Star Wars: Galaxy's Edge, and the more they will appreciate it! This book adds a wonderful amount of depth in a beautiful way to this land at Disneyland and Disney's Hollywood Studios. It also gives a look forward to the new Star Wars: Galactic Starcruiser! This is a book that both Disney and Star Wars fans will absolutely love. I know I loved reviewing it! Grab it at your nearest bookstore or on Amazon! You will love it as much as I did. And yes, I did buy my own copy!