This morning, the Disneyland Resort announced a planned expansion to Disneyland by utilizing space in Downtown Disney and the surrounding parking lots. This expansion of retail, theme parks, and parking is part of a new plan called DisneylandForward which plans to help Anaheim's economy recover from COVID-19.
Thinking big and leading the way is both our legacy and our best path forward. Now is the time to be bold, to dream, to believe, and to lead! The world-renowned Disneyland Resort is poised to bring back jobs to our community as well as new entertainment and experiences to loyal fans and new audiences for generations to come.

Ken Potrock, President, Disneyland Resort
While this plan had art and ideas of what could come, Anaheim still needs to approve the expansion. In the coming months, Disneyland will seek approval for this plan and flexibility in the approvals they have had in the past.
OC Register calls this the Immersive Theme Park Westside Expansion and would take over the footprint of parts of Downtown Disney as well as the Lilo and Stitch Parking lots. While many fans have hoped for a "third gate" for a long time, Disney executives and Imagineers have specifically said that this will be an expansion to existing theme parks, not a third gate.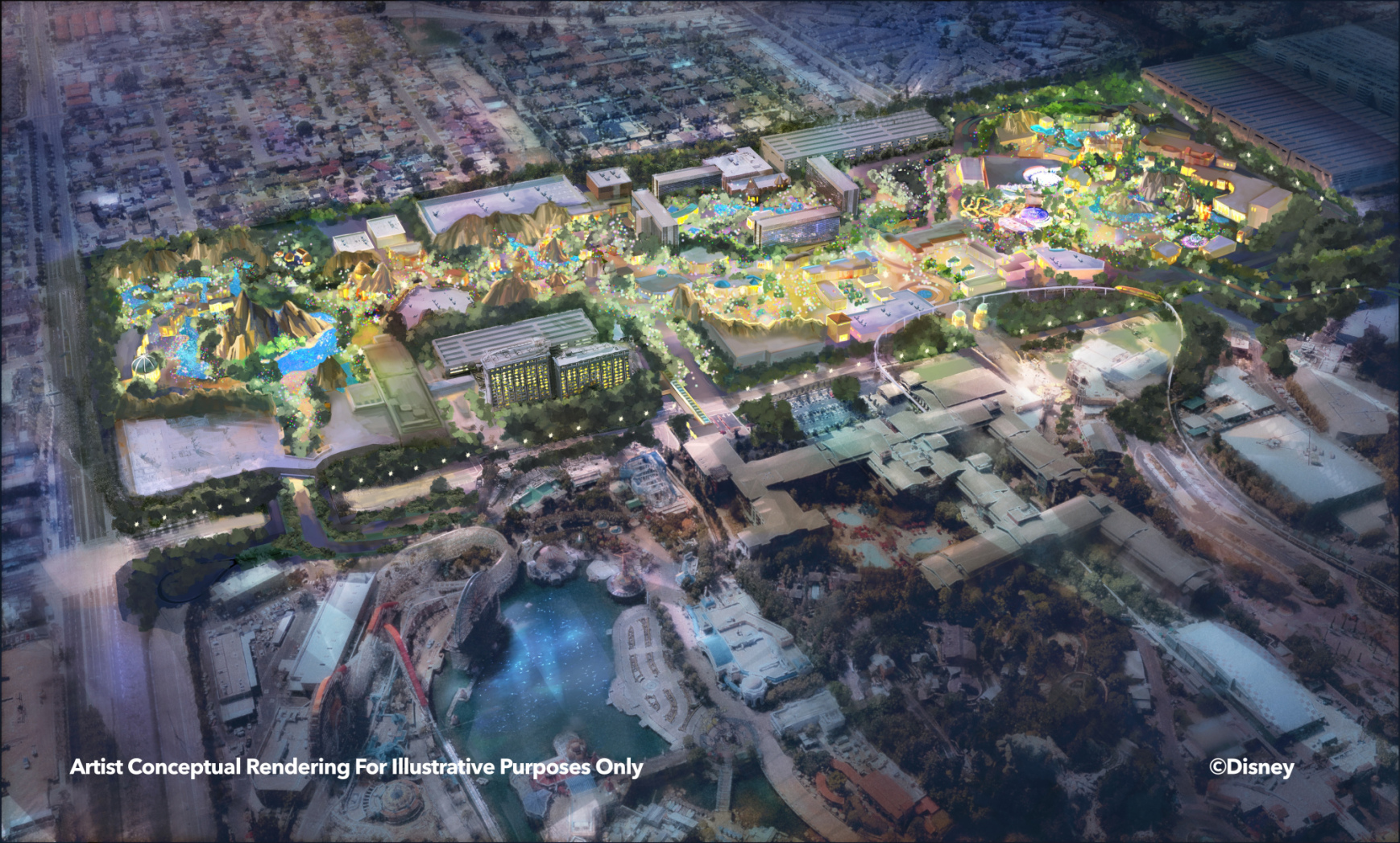 While the Westside would act as a theme park expansion, the Eastside is proposed to take on more shopping, dining, and hotel experiences. It has even been suggested that the Toy  Story Parking lot space could be used as a space for a future hotel, which the land has previously been zoned for. If this comes to fruition, Disney would need more parking. Another parking lot has also been proposed along Magic Way to help ease with parking at the Resort.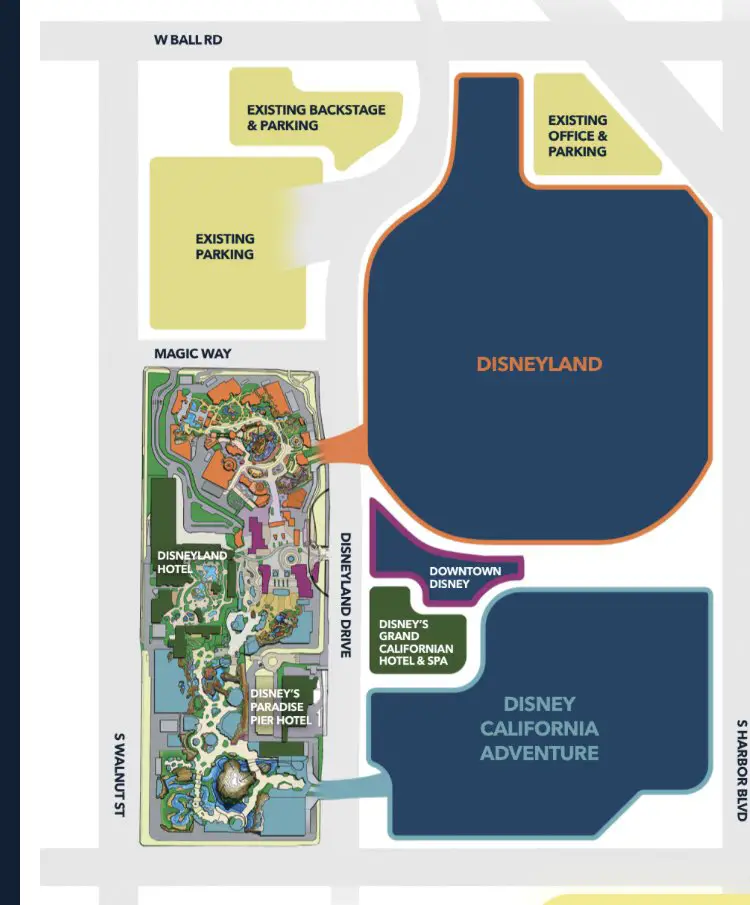 You can read even more about this proposed development, including stunning visual concept art at DisneylandForward.Com.
What do you think about this Disneyland expansion? Are you excited to see it come to life? Be sure to connect with us on Twitter and Facebook to let us know what you think!
Read More about DisneylandForward here: