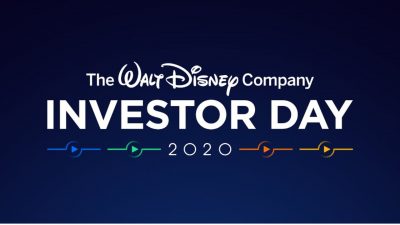 In the final good news story of 2020 for Disney, Disney Plus has had its first year and it was quite the year!  And, yes, I might be cheating with this number one spot since it is another compilation type story.  But, all roads point to Disney+.
Investor Day 2020
The recent Investor Day highlighted the surge in subscriptions and the great success of the streaming service.  Not only did it provide highlights but showed that the restructuring and refocus of the company has legs on the streaming capabilities.  With the introduction of Star and the growth of ESPN+, it's clear that Disney+ has helped to bring Disney entertainment back to the forefront.
Subscribers
The number of subscribers grew beyond projections for its first year.  In February there were almost 30 million subscribers, which was more than what was projected for that time.  By November subscribers hit the 73 million mark and continued to grow.  The projections now estimate it will be one of the top streaming services in the world by 2024!  Even Disney was acknowledging they were blown away by the amount.

Hamilton
One of the big reasons why there was an increase in subscribers was due to the release of Hamilton on the service.  When it debuted in July, subscriptions increased by over 600%.  It was also the top streamed video on the service for a time.
Premier Access
A very interesting development moving forward is the Premier Access which is starting with Mulan.  The idea is to have some theatrical releases go to Disney Plus at the same time for a price.  Although, Mulan was not quite released in theaters due to the pandemic.  Still, it offers an interesting new way to have movie entertainment.
Raya and the Last Dragon will be the next film that will follow this release method.  Interestingly enough, this is also the first animated film to be produced in homes across the country instead of in a studio.  That could also be a new trend for movie making as well.
Moving Forward
There is a huge amount of shows and films coming to Disney+ in the coming years.  As seen in Investor Day, the buzz is buzzing for the streaming service entertainment.  Why this is a great amount of news is not because of the help it has for the company, but the stories that are coming from the media giant.  Even Iger in the presentation noted that Disney has been about stories.  Having this platform gets it right back into story-making.  And that is some of the best news not just of 2020 but even of the last decade of Disney!
Here's some of our coverage of Disney+ this year:
Disney+ Subscribers Will Be Able to Access Mulan on Apple, Google, and Roku
Hamilton Film to Come to Disney+ Streaming Service on July 3
Full Reporting and Reacting to Disney Investor Day 2020 – DAPS MAGIC Live!