Muppets NOW! is now streaming on Disney+. The return of The Muppets is a welcome one as they bring the charm and craziness back the small screen as Kermit and the gang try to put up a new Muppet series for streaming. Of course, nothing goes write and everything is sent into a tizzy. Muppets Now! is an unscripted show that premiered its first of six episodes on July 31, 2020.
The Show
Muppets NOW! is a fast-paced show that really brings the Muppets to the modern age without sacrificing their personalities. It is based on the premise that they are putting together a web-series and things just aren't quite ready… so there are a few mistakes. Scooter is really the binder for the show as he helps transition between segments by uploading them to the series to meet their deadline.  While Kermit is still very much the host of the show, Scooter as the producer really almost has a host role as he has more screen time in between segments and keeps things moving.
There are multiple segments throughout the show. They are reminiscent of some of the segments found in The Muppet Show back in the day. However, they have been updated in a few ways to make them fit in better today. The pacing is faster, the settings are more relevant, and perhaps most importantly, the wackiness is prominent. The segments are all fairly familiar as they are parodies of other shows that are popular today. A favorite of mine was the cooking segment with the Swedish Chef against other chefs. Take the Swedish Chef and throw him onto the food network and that is basically what this segment was. In another segment, Kermit attempts to interview a celebrity guest, and of course, the full personalities of the Muppets shine through in full force with comedic and unexpected results. The good thing about all of these segments is they felt natural and not forced. This added a level of comedy and charm that is simply delightful.
The Muppets
There is a good collection of Muppets found in Muppets NOW! Obviously there are the main characters of Kermit, Miss Piggy, Fozzie, Gonzo, Scooter, and the Swedish Chef. They were joined by Walter, Sam Eagle, Animal, and many others throughout the course of the show. It is a wonderful ensemble of Muppets and the chemistry is clearly evident.
With the show being basically an improv show, it is fun to see what can be done when the Muppets are set loose in a scenario and just have fun. They clearly are having fun which makes it fun to watch.
It is also nice to see some characters utilized that haven't been before or who really haven't had much screen time in the past. This helps keep the show fresh and unpredictable. One, since the audience doesn't know these characters it keeps things unpredictable as who knows what will happen! The other thing that is fun is seeing how the more well known Muppets react to these new characters and scenarios.
Celebrity Guests
There is a fun collection of celebrity guests included in Muppets NOW! They show up in the cooking segments with the Swedish Chef called Okey Dokey Kookin, a lifestyle segment with Miss Piggy called Lifestyle with Miss Piggy, and Mup Close and Personal with Kermit, Miss Piggy, and Fozzie. Guests that showed up on the show were very enjoyable to watch and it was reminiscent as well of The Muppet Show. The guests include:
Linda Cardellini
Aubrey Plaza
Seth Rogan
RuPaul
Danny Trejo
Taye Diggs
Roy Choi
Carlina Will
Giuseppe Losavio
Final Thoughts
It is wonderful to have The Muppets back in a way that feels right. As simple as it sounds, Muppets NOW! is a show that is a lot of fun that stays true to the personalities that have been known and loved by Muppet fans for decades. Throughout the show, fans will find themselves laughing along as the Muppets are as wacky and zany as ever. This is a blast to watch for all ages. The Muppets are finally back and better than ever! I sincerely hope there is more of this beyond the six episodes that have been announced for the first season of Muppets NOW! 
Muppets NOW! Watch Party

Subscribe to DAPS MAGIC's YouTube Channel!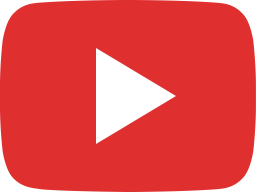 Muppets NOW! - Episode 1: Due Date - DAPS MAGIC Live!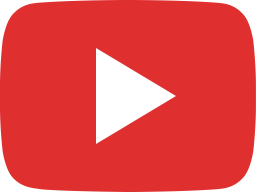 Muppets NOW! - Episode 2: Fever Pitch - DAPS MAGIC Live!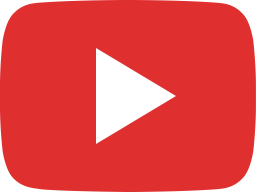 Muppets NOW! - Episode 3: Getting Testy - DAPS MAGIC Live!