Jump to recipe
One of the best treats on Main Street, USA at Disneyland is the Fried Pickles that are served at Carnation Café. These were introduced to the menu at Carnation Cafe in 2012 and was an instant favorite. Over the weekend, the Disney Parks Blog shared a recipe for the Fried Pickles and also their house-made zesty dipping sauce. It is shared below for your enjoyment.
Give this recipe a shot and then share with DAPS MAGIC how it turned out in the comments below!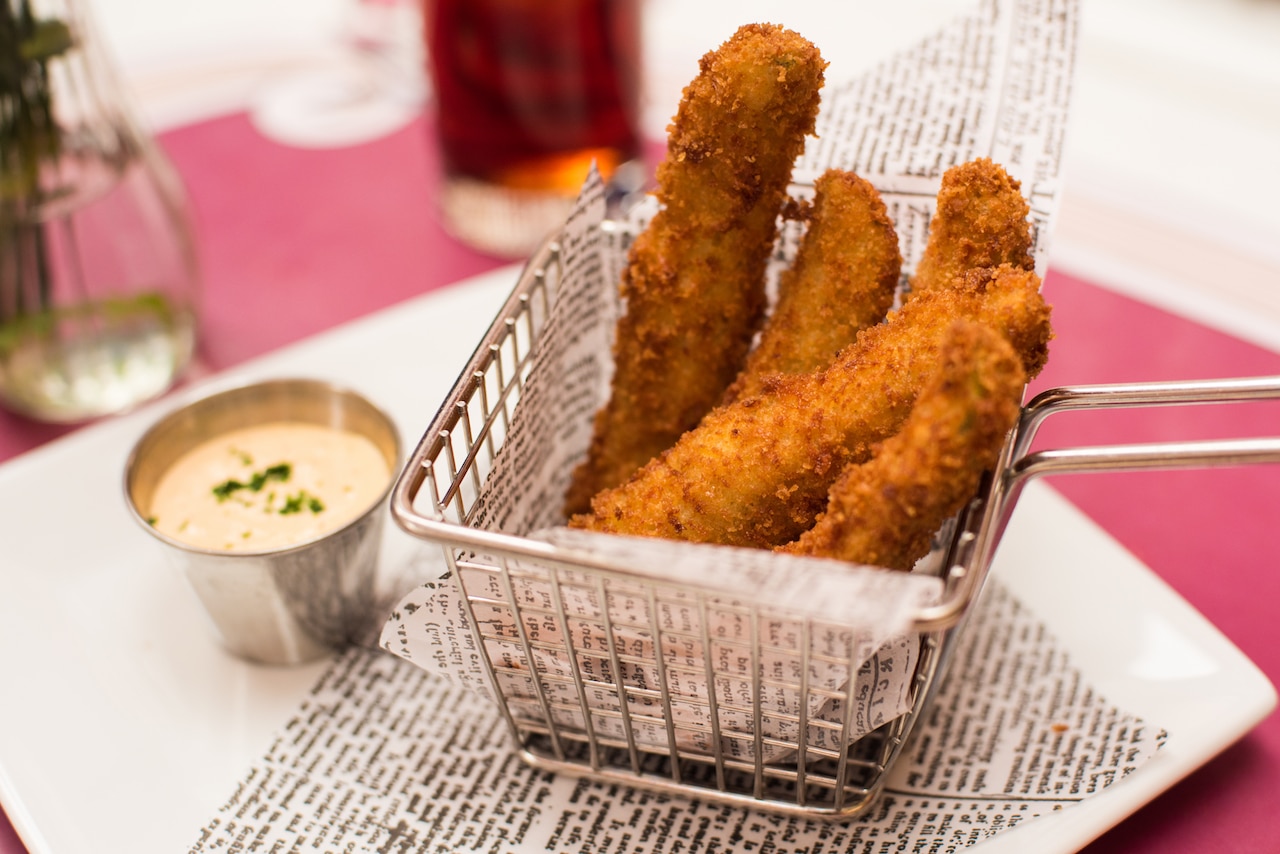 Ingredients
Zesty House Sauce
1 1/2 teaspoons favorite Sriracha sauce
1/2 cup favorite ranch dressing
1 1/2 teaspoons lime juice
1/3 cup mayonnaise
1/8 teaspoon coarse salt
1 pinch freshly ground black pepper
Fried Pickles
2 cups canola oil
1/2 cup flour
3 large eggs
1 cup panko bread crumbs
1/3 cup grated Parmesan cheese
16-ounce jar of dill pickle spears, about 12 pickles (should be uniform in size; cut in half widthwise, if necessary)
© 2023 dapsmagic.com
What is your favorite thing on the menu at Carnation Café?