Jump to recipe
Anyone familiar with the history of Walt Disney knows that he had an affinity for Chili. Go to Disneyland and stop by Carnation Cafe and you will find it on the menu there. This came from a long love of Chili for Walt Disney. Now, you can re-create chili at home that is just like Walt's! Try out the following recipe and then let us know what you thought of it!
Cook Time
5 hours, 30 minutes
Total Time
5 hours, 30 minutes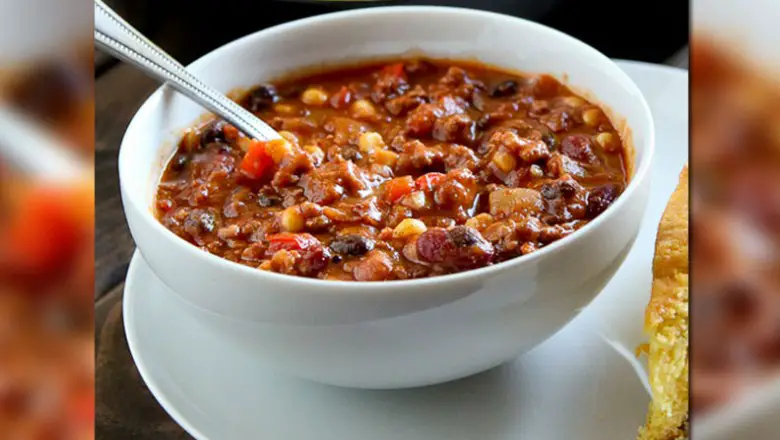 Notes
Can be served with cheese, crackers, and/or sour cream

Ingredients
Chili
2 lbs. coarse ground beef
2 onions, sliced
2 cloves garlic
1?2 cup oil
1 cup chopped celery
1 tsp. chili powder (depending on taste)
1 tsp. paprika
1 tsp. dry mustard
1 large can solid pack tomatoes
2 lbs. dry pink beans
Salt
For Extra Zest
Add a punch of the following spices:
1 little yellow Mexican chili pepper
Coriander seeds
Turmeric
Chili seeds
Cumin seeds
Fennel seeds
Cloves
Cinnamon
Dry ginger
Instructions
Soak beans overnight in cold water
Drain and add water to cover (2 inches over beans)
Simmer with onions until tender (about 4 hours)
While beans and onions are simmering, prepare the sauce by browning meat and minced garlic in oil
Add remaining ingredients to sauce and simmer for 1 hour
When beans are tender, add sauce and simmer for 1/2 hour
© 2023 dapsmagic.com
What do you think of this chili recipe that is like Walt Disney's? Share in the comments below!