Disneyland Paris will be reopening the gates to its two parks on July 15th. The reopening of Disneyland Paris comes on the same day that Walt Disney World Resort will be reopening EPCOT and Disney's Hollywood Studios. Magic Kingdom and Disney's Animal Kingdom reopened on July 11th. Disneyland Paris is also reopening as Hong Kong Disneyland closes once again due to a surge in coronavirus cases in the region.
Ahead of the reopening for Disneyland Paris, quite a bit of information has been shared for guests intending to visit. This can all be found at disneylandparis.com. However, a general overview of it all has been shared via four infographics. These let guests know the basics of what they need to know before visiting Disneyland Paris. They provide information on safety and health protocols along with ideas for how to enjoy Disneyland Paris as it goes through the phased reopening process.
Know Before You Go to Disneyland Paris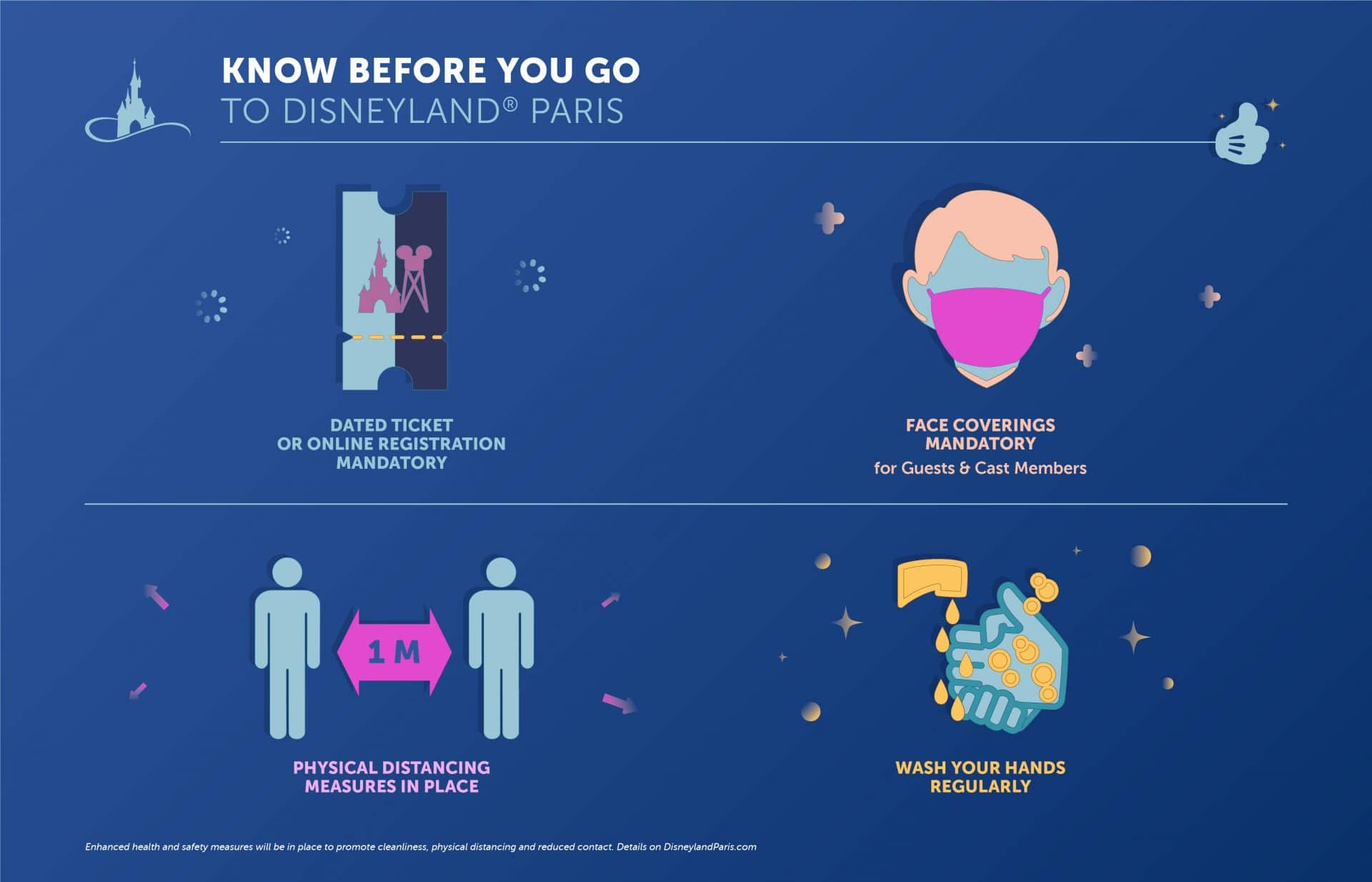 How to Enjoy Disneyland Paris This Summer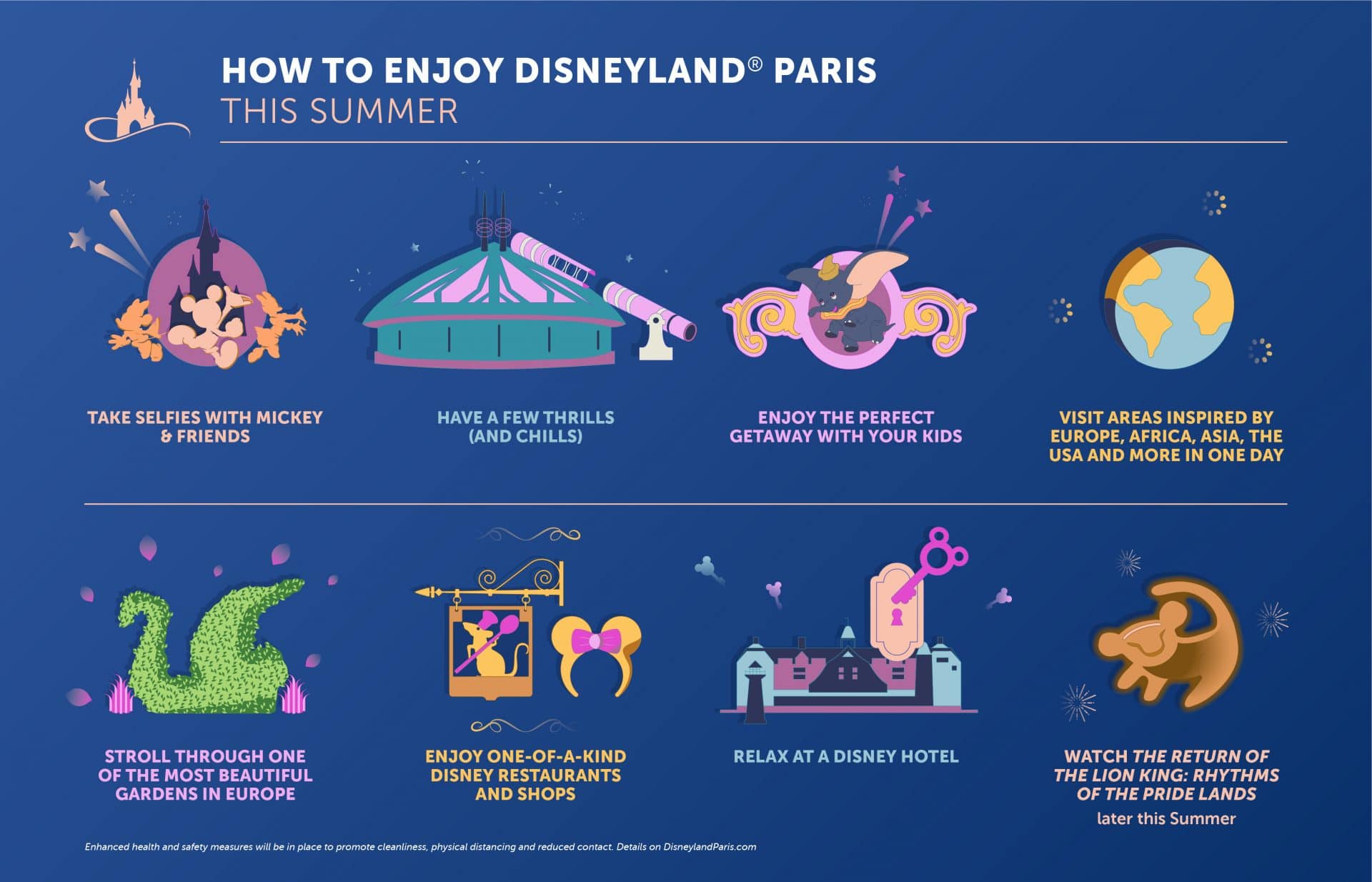 Health & Safety Measures at Disneyland Paris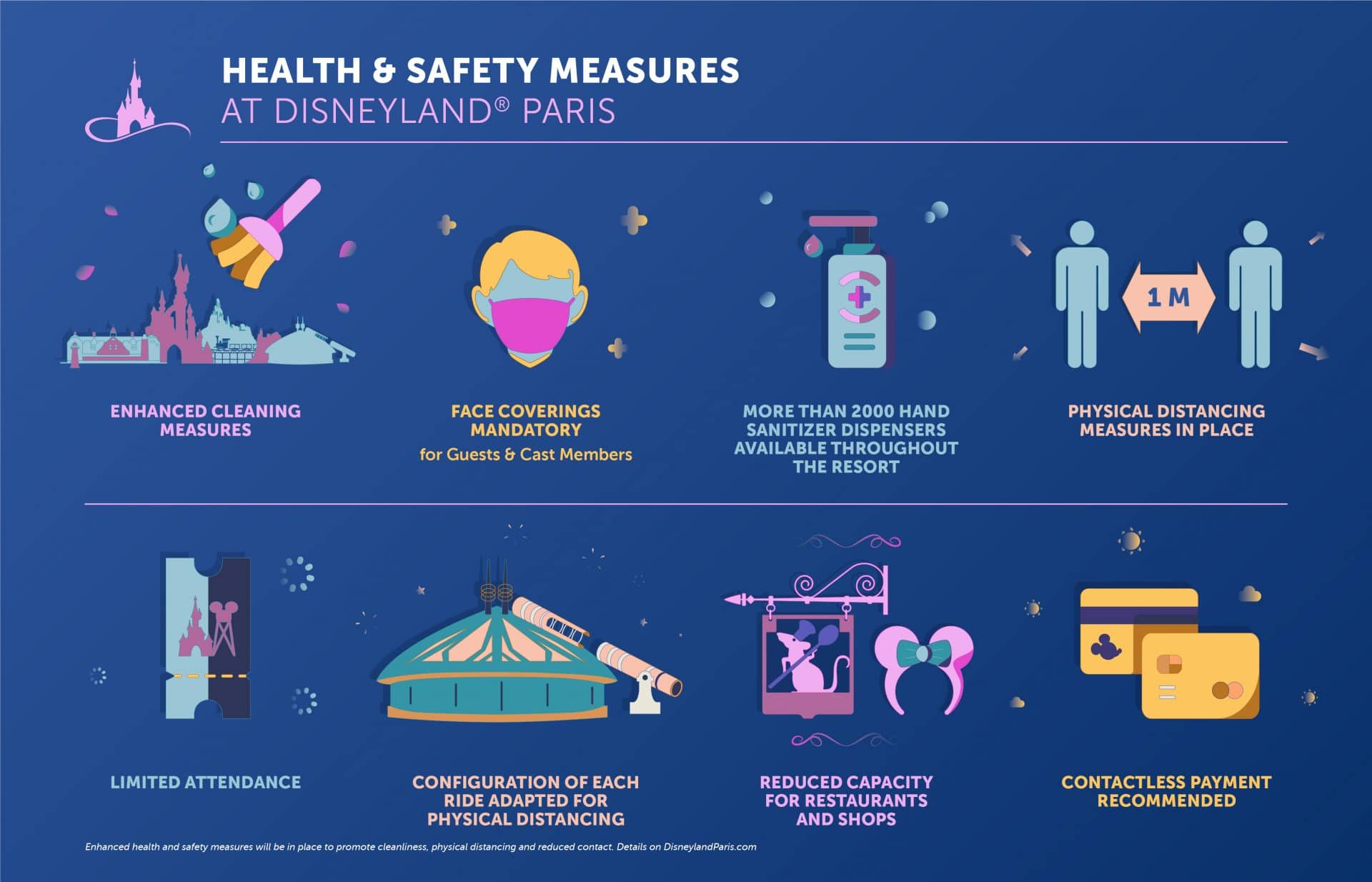 Health & Safety Measures at Disneyland Paris Hotels
Are you visiting Disneyland Paris upon its reopening? How do you feel about their reopening measures? Share your thoughts in the comments below or with DAPS MAGIC on Facebook or Twitter!