Earlier today it was announced that Avengers Campus will be opening at Disney California Adventure on July 18, 2020. One of the highlights of this new land will be the new WEB SLINGERS: A Spider-Man Adventure attraction. On this attraction, guests will get to join Spider-Man in an adventure where they will get to see just how good of web slingers they can be.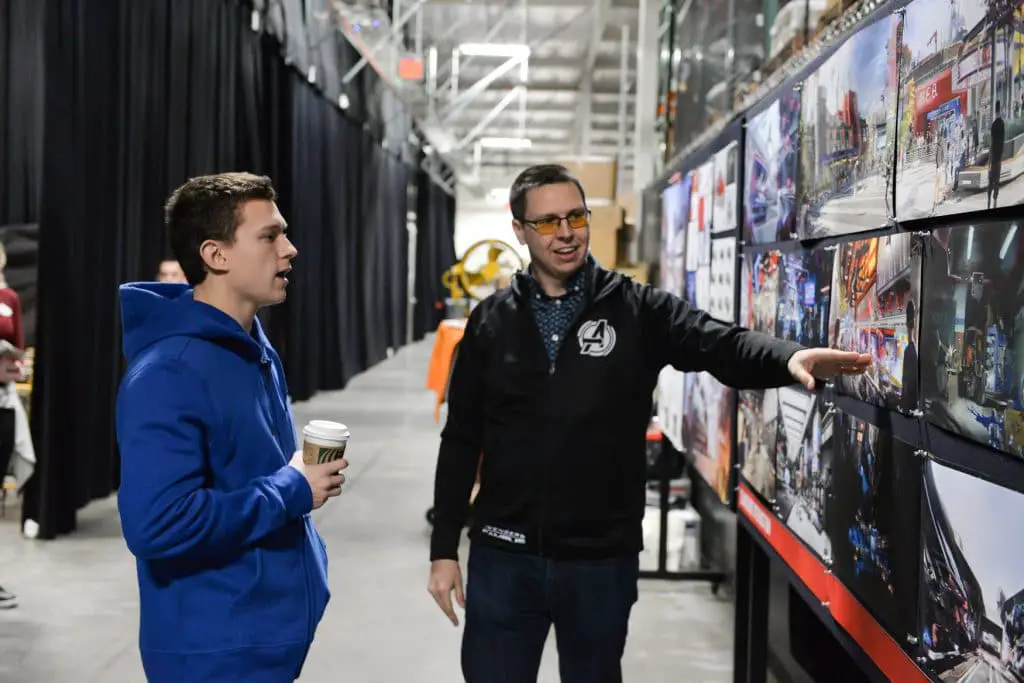 One exciting part of this attraction is the fact that Tom Holland will be reprising the role of Spider-Man for it. Imagineer Scott Drake shared about it on the Disney Parks Blog today saying:
WEB is all about how bright young innovators like Peter Parker are inventing new technologies that let all of us become Super Heroes. Being able to authentically represent Peter's character was a critical element to our story, and thanks to our Studio partners, I'm excited to share that Tom Holland will reprise his role as part of this attraction experience. It was an honor to get to work with Tom, and I can't wait for guests to experience the amazing talent, humor, and heart he's bringing to this attraction when it opens this summer.
When guests experience WEB SLINGERS: A Spider-Man Adventure, they will get to enter the Worldwide Engineering Brigade—also known as WEB, where young innovators are creating new technologies that will allow every-day people to be superheroes. One of these new inventions are the Spider-Bots, that unfortunately get out of control. Guests will utilize another new technology to become web slingers themselves and help capture the rogue Spider-Bots before they ruin the Avengers Campus.
To do this, guests will don 3D glasses and board a WEB Slinger vehicle. Then they will be able to web sling just like Spider-Man! Together with Spider-Man, guests will capture the Spider-Bots and save Avengers Campus before things get too out of hand.
This new attraction will be available for the whole family as there is no height requirement. The attraction will blend both physical sets and also virtual environments. It will also utilizes a new technology that will detect body movements and gestures. This technology is what will allow guests to reach out their hands and sling webs from the wrists just like Spider-Man. There will be specific targets that will allow guests to achieve bonus points throughout the attraction as well.
There will be more updates about Avengers Campus WEB SLINGERS: A Spider-Man Adventure in the coming months leading up to the official opening on July 18th. Make sure to subscribe to DAPS MAGIC so you don't miss any of them!