What's up DAPs Veganators!
Comin' back at ya with another dose of Veggie grub to drool over!
There are more and more options available to us at the Disney parks as word gets out about the Vegan and Vegetarian lifestyles. Did you know there are even more waiting just outside the turnstiles?
Downtown Disney in California boasts some GREAT options when it comes to having food outside the park.  Of all these, I have to say, Tortilla Jo's is my most favorite to chow down at! Not only is it absolutely delicious, it prides itself on its authentic Mexican fare. After a little bit of a hiatus, I was lucky enough to visit twice within the last few weeks and was pleasantly surprised to find new specific vegan options on the menu!
When dining at Tortilla Jo's it's a sort of right of passage to start off with the normal chips and homemade salsa.. but did you really get the full experience without ordering the fresh Guacamole? I'm not talking about a side of guac that gets brought to your table in a cute little bowl. No. When you order this special menu selection, they wheel over the Guacamole Cart of Wonder! We're talking fresh everything! Tomato, onion, peppers, cilantro, fresh squeezed lime, salt and the most gorgeous avocados you've ever seen! They prepare it all there at your table to your specifications.  No one will blame you if you end up full before you even order your entree'.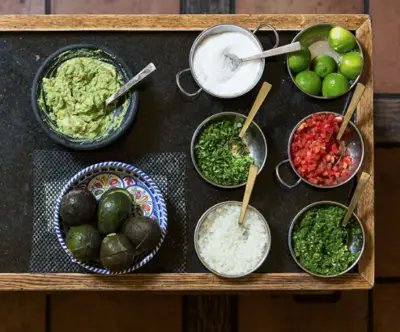 The first entree I ordered was by far my favorite. Truth be told, I think it may be my most favorite Vegan dish I've had ANYWHERE as of yet! Located under the House Special section, I thoroughly enjoyed the,
Portabello Mushroom Fajita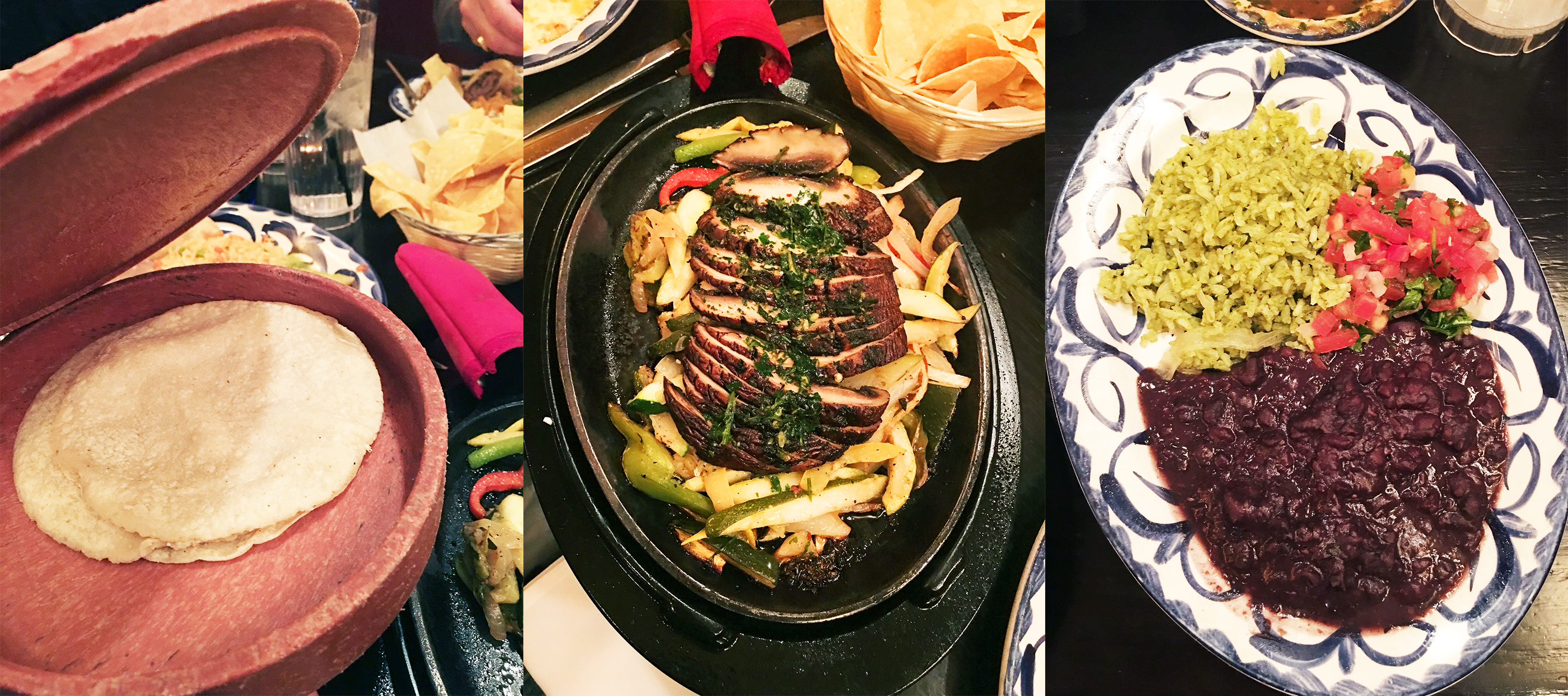 Comprised of fresh portabello mushrooms and seasonal veggies (mine was a mix of bell peppers and onions) served with cilantro green rice, black beans, pico de gallo and handmade corn tortillas. I also need to note that the cilantro green is the only vegan rice option at this time.
The taste was divine! Perfect blend of that "grill" flavor on the veggies with the "beefy" taste from the mushrooms. (Did you know mushrooms are often a veg based beef replacement because of their earthy flavor?) Definitely give it my two thumbs up approval and recommend it to everyone to try, even my meat eating friends!
The second option was the,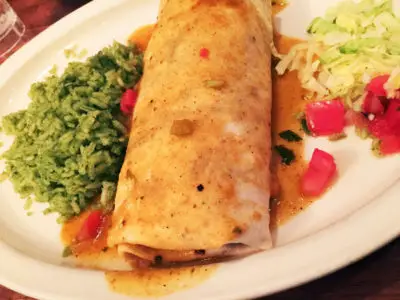 This classic favorite includes Quinoa "meatballs", black beans, roasted tomato, Poblano peppers and red onion, all topped with ranchera sauce.  It is also served with the cilantro green rice. I was surprised at how large this dinner was when it arrived at the table.  I actually took home half and had it for lunch the next day.
It was very flavorful and full of veggies inside. Although not my favorite of the two selections, it was a very hearty plate and I would recommend it for anyone looking for a good solid veggie burrito.
Unfortunately, Tortilla Jo's does not offer a Vegan friendly Mexican style dessert at this time. If that's something you'd like to see become a reality, it can be beneficial to leave a comment card, note, or even an email to Patina management that'd you love (and appreciate) to see their locations offering something in the future.
So does that mean we get a dessert-less dinner at DownTown Disney? Of course not! Word on the street, is that Haagen Das just started offering Dairy Free ICE CREAM! You better believe I'm gonna go check it out!
Which of these two would you try from Tortilla Jo's?
Thank you for joining me on another foodie adventure, Till next time!
Lots of Coffee & Confetti,