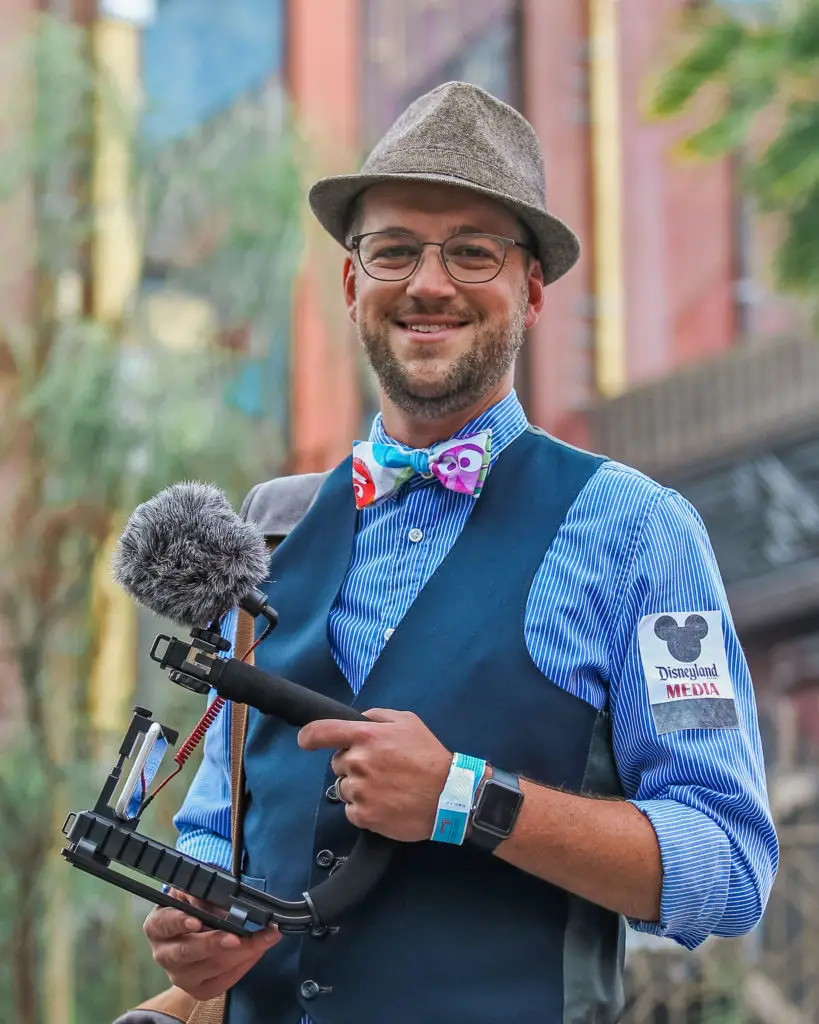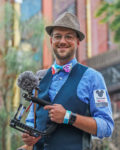 During the 90th Academy Awards Ceremony this weekend, the official teaser trailer for Mary Poppins Returns was released by the Walt Disney Studios. This trailer has a lot that is familiar along with some differences. Mary Poppins Returns will be coming to theaters in the United States on Christmas Day 2018. Emily Blunt will portray Mary Poppins. She will be joined by a terrific cast of actors that includes Lin-Manuel Miranda, Ben Wishon, Emily Mortimer, Meryl Streep, Colin Firth, Angela Lansbury, and Dick Van Dyke! Watch the trailer here and then continue reading to below for some thoughts on this trailer.
Mary Poppins Returns Official Teaser Trailer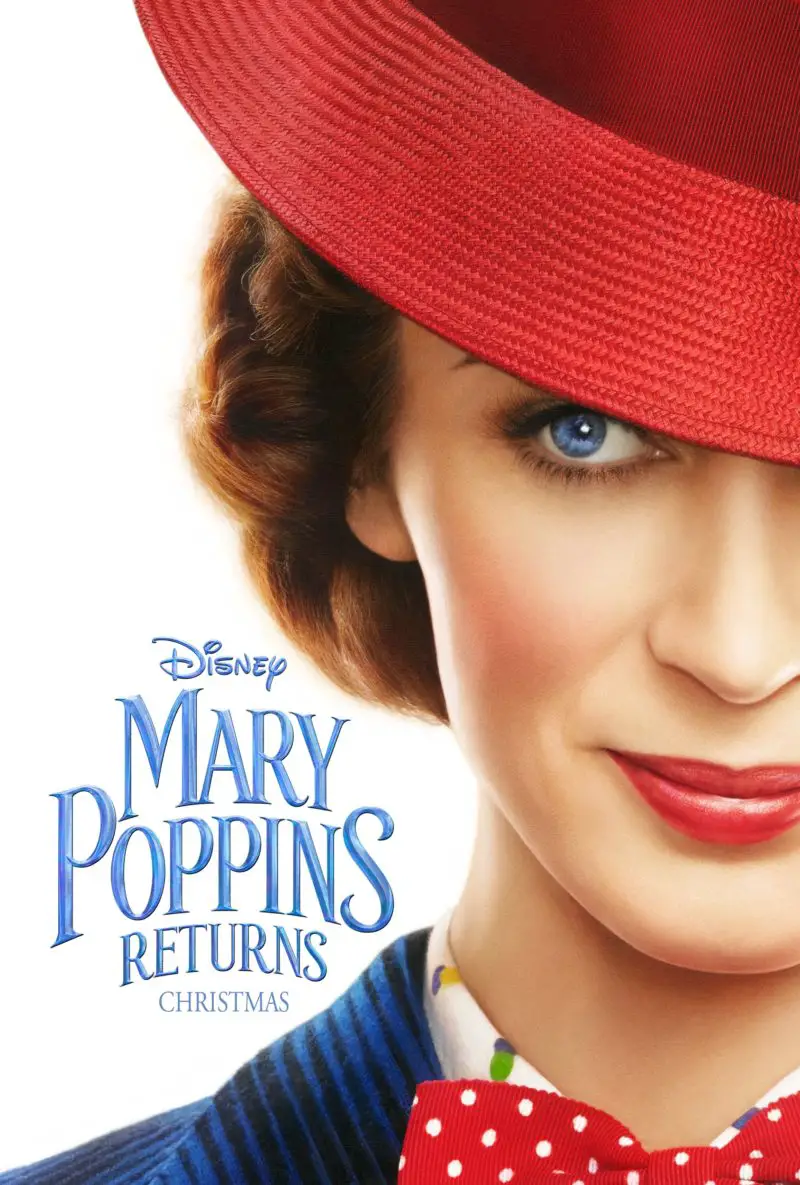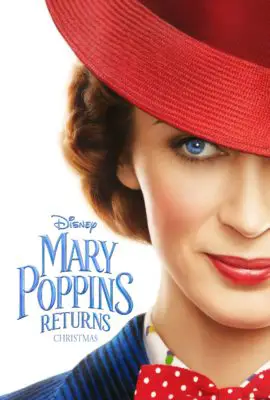 Mary Poppins Returns stars: Emily Blunt as the practically-perfect nanny with unique magical skills who can turn any task into an unforgettable, fantastic adventure; Lin-Manuel Miranda as her friend Jack, an optimistic street lamplighter who helps bring light—and life—to the streets of London; Ben Whishaw as Michael Banks; Emily Mortimer as Jane Banks; and Julie Walters as the Banks' housekeeper Ellen; with Colin Firth as Fidelity Fiduciary Bank's William Weatherall Wilkins; and Meryl Streep as Mary's eccentric cousin, Topsy. The film also introduces three new Banks' children played by Pixie Davies, Nathanael Saleh and newcomer Joel Dawson. Angela Lansbury appears as the Balloon Lady, a treasured character from the PL Travers books and Dick Van Dyke is Mr. Dawes Jr., the retired chairman of the bank now run by Firth's character.
The film is directed by Rob Marshall from a screenplay by David Magee and screen story by Magee & Marshall & John DeLuca based upon The Mary Poppins Stories by PL Travers. The producers are Marshall, DeLuca and Marc Platt with Callum McDougall serving as executive producer and the music is by Marc Shaiman with songs by Shaiman and Scott Wittman.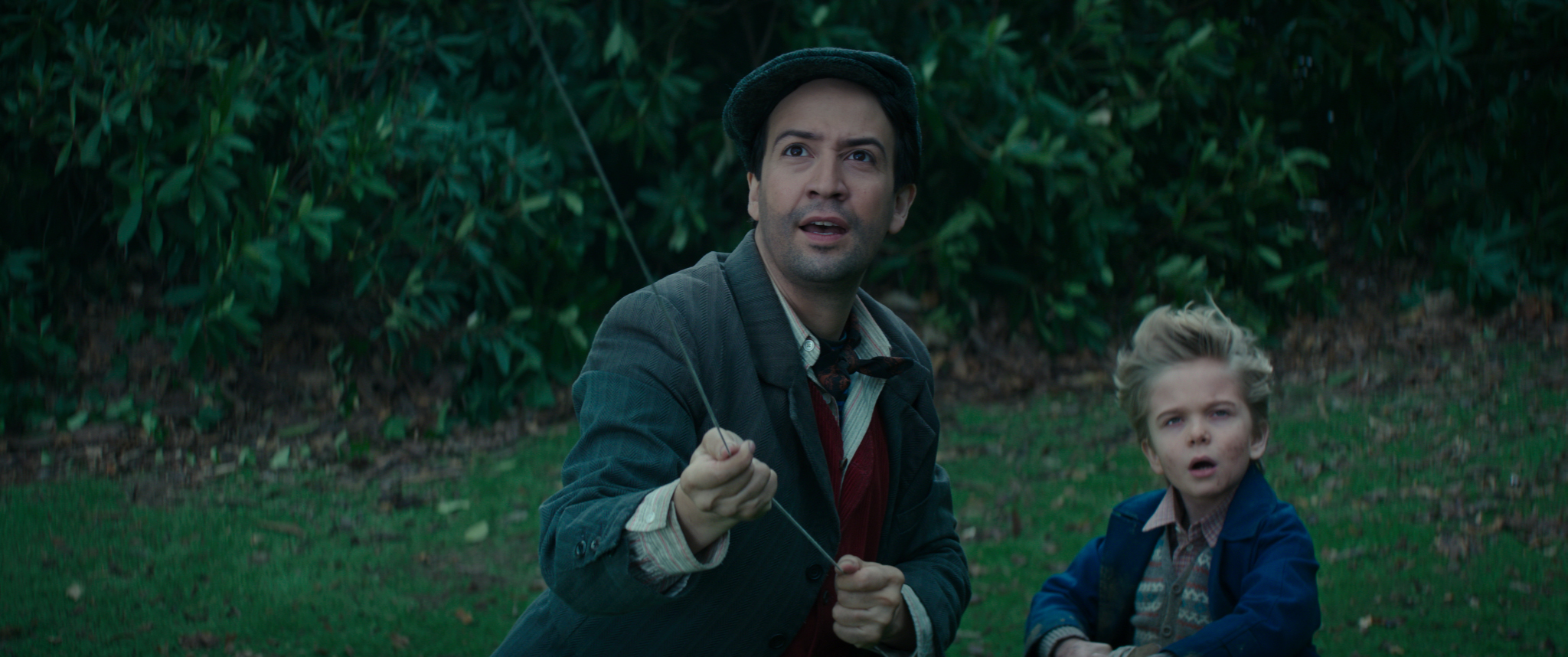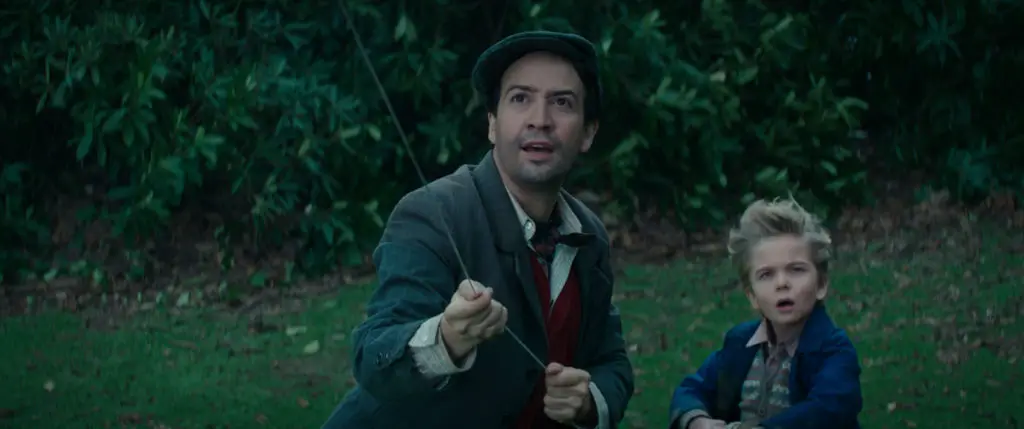 What'd you think?
As I watched this trailer I found myself becoming increasingly charmed by what I'm seeing of this movie. The opening is very recognizable and feels like a continuation of what I grew up with the original Mary Poppins film. There are a few details that note that some time has gone by, one more obvious one being the car parked on the street. However, it looks and feels very much like what we remember of 17 Cherry Tree Lane. The music that accompanies this trailer also is reminiscent of that beautiful score that accompanied the original Mary Poppins. It will be interesting to see how much this carries over into Mary Poppins Returns. Soon the kite appears and gets blown away into the street and then the park across the street. This leads to Jack, played by Lin-Manuel Miranda being introduced along with one of the new generation of Banks children. As the kite flies higher into the air Mary Poppins appears through the clouds. This harkens back to the original movie as well. The final scene shows what I presume to be Michael and Jane Banks saying that it is good to see Mary Poppins again. Mary Poppins, now played by Emily Blunt, replies "yes it is, isn't it?" as she looks into the mirror. She moves off and her reflection stays and watches her go. All of this seems to be a fairly strong effort by Disney to connect this new movie with the classic. I was surprised at how quickly I bought into Emily Blunt as Mary Poppins and I can't wait to see more of her performance.
From what I'm seeing so far with this trailer, they are doing a good job with it. I hope this reverence continues throughout the movie. If it does, I can only imagine this becomes a part of a new generation of Disney classics and opening the door to a beloved character to a whole new generation of Disney fans. I'm definitely much more excited about this film after seeing this trailer than I was before. How about you? Let me know what your thoughts are in the comments below!
Mary Poppins Returns will be in theaters in the United States on Christmas Day 2018!