Square Enix and Disney have released a trailer for Kingdom Hearts 3.
Kingdom Hearts Series
Kingdom Hearts is an RPG game series that has Disney teamed with Japan based Square Enix.  Sora, the main hero, keeps darkness from invading several Disney worlds.  These Disney worlds are taken from famous movies and even cartoon shorts.  Mickey Mouse is known as a king of such a world, and Donald Duck and Goofy accompany Sora through all the worlds.  Sora is the wielder of a mystical item called the Keyblade that unlocks and locks the hearts of the worlds.  Few can wield the weapon.
The Trailer
In the trailer we see Maleficent and Pete approach Hades for information.  What is significant for these two appearing is they have established themselves as being the main Disney villains for the series, having appeared in the first two.  Hades has been a main antagonist as well.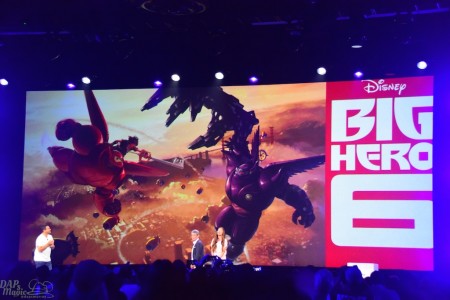 The trailer also shows footage of a battle in what looks like Hercules' colosseum.  New effects with magic look to be spectacular.  And there seems to be some team up moves between Sora and Goofy and Donald.
The big plot point revealed is surrounding a character named Roxas.  Roxas is a sort of double of Sora that is his own person.  As the trailer says he should not have existed.  But, the team seems to be wanting to bring him back.
What To Expect
Not a lot has been shown in the trailer other than the battle.  Still, the action looks fierce and epic!  There is some kind of black box item the villains want to obtain, and though that seems like a small thing it should prove to be a big thing in the game.  Having the quest be connected to Roxas will please longtime fans of the game, and fans of both Sora and Roxas.  To have them both at the same time would be a huge feature of the series.
This upcoming game has been 12 years anticipated, and no release date has been announced with the trailer.  But, a teaser at the end says there will be more announcements and a full trailer at D23 Expo in July.