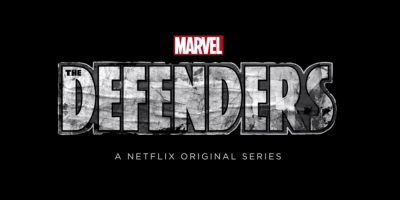 Marvel and Netflix have released a short teaser that also reveals the premier date of the miniseries The Defenders.  The show will bring together Daredevil, Jessica Jones, Luke Cage, and Iron Fist who have each had their own season already.  The group will be fighting a big bad that is still unknown.
The studio and web streaming service's teaser shows the four in an elevator, and ends with Jessica Jones taking the surveillance camera out.  What may be interesting to note is that Matt Murdock is not in full Daredevil uniform.
In the elevator are Finn Jones – Danny Rand, Mike Colter – Luke Cage, Charlie Cox – Daredevil, and Krysten Ritter – Jessica Jones.  It's nice to see the team coming together, though in a short form.
The newest Netflix series, Iron Fist, has had some positive and negative reviews after its premier just a couple of weeks ago.  I've seen most of the various series on Netflix, and think that Iron Fist is one of the more entertaining ones.  The Marvel/Netflix collaboration has been overall good, and that means The Defenders will be highly anticipated!
The series will premier August 18, 2017.