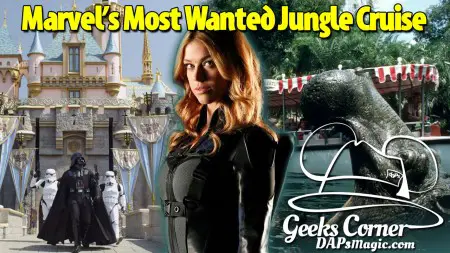 Welcome to this week's episode of Geeks Corner! This week there is a lot to talk about. The wide range of topics includ Yamaha renewing sponsorship of Disneyland's instruments and the Disneyland Resort All-American College Band, to Star Wars Land, Digested Disney, and even Marvel's Most Wanted. Which one are you most excited about?
Here is a list of links from this episode:
Disney in the News
Geek News
We hope you enjoyed this week's episode of Geeks Corner! Please take a moment and subscribe to our YouTube channel, leave us a comment, and also share this episode! Thanks for geeking out with us!
Let's go to the corner!