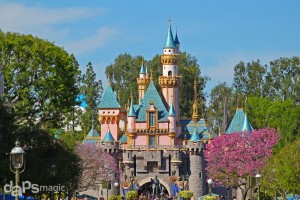 by Jessica Prell
Planning what to wear for a date can be a total nightmare. Now factor in a date that potentially lasts all day and is at the Happiest Place on Earth?! I can't even.
It needs to be:  comfortable, practical, warm (but also cool in case it GETS warm), appropriate, fashionable, moveable, and above all else…CUTE.
So what do you do? What do you wear?!
Breath. Relax.
Here are 5 tips to dressing for a date at Disneyland:
Now you might say, "But Jessica, you never told me WHAT to wear!" That's right- I didn't. Why? Because you should wear something that expresses you and your personality. Jeans? Go for it! A dress? Rock it! A jumper? Awesome! Wear something you feel confident in- just make sure it's comfortable too. Good luck! You look gorgeous already.
About Jessica Prell:
Jessica Prell of jessicaprell.com

Jessica Prell loves to help people plan their outfits for dates. When she isn't helping girls come up with the perfect outfit, she's writing on her blog (jessicaprell.com), acting, singing, or taking photos of coffee for Instagram (@littleprell). She enjoys boba milk tea, sarcastic hashtags, and a great face mask. It would make her happy if someone other than her Mom followed her on twitter- so please follow her too: @jessicaprell