It is an exciting time to be an EPCOT fan! This last weekend at Destination D23 there were multiple announcements made about the park that include a new nighttime show, the return of Figment, the completion of the World Celebration neighborhood, and a re-imagining of Test Track with inspiration from World of Motion. On the heels of these announcements, and more, new merchandise has been revealed for EPCOT! The new merchandise feature icons, attractions, and characters that represent the endless possibilities and spirit of optimism found at EPCOT.
The EPCOT Reimagined Woven Shirt and Fashion Top has favorite characters from around the park found on it. This includes Remy, Groot, Star Lord, Olaf, Nemo, Crush, and of course Figment. There is also a matching Loungefly Ear Headband and Dooney & Bourke Handle Tote Bagwith these fun friends as well.
The EPCOT Reimagined Spirit Jersey includes design elements that pay homage to favorite EPCOT attractions and experiences. The T-shirt also includes many of these attractions and experiences (and others) as well.
There is also a new Zip Hoodie, which features the EPCOT logo on the front and back, as well. These can also be paired with the Dooney & Bourke Tote Bag or Crossbody Bag.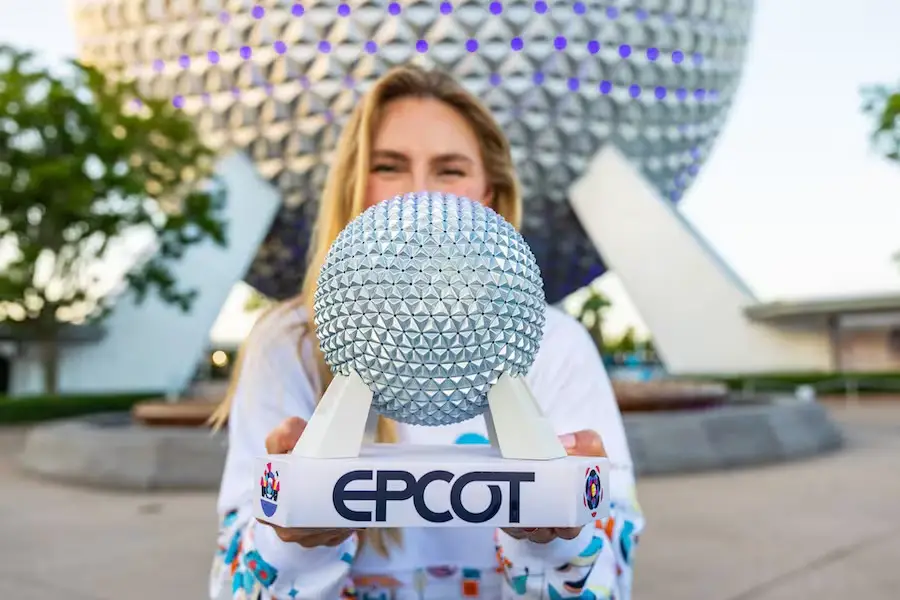 There is also a Spaceship Earth Light Up Figurine which lights up in an array of color and features the EPCOT logo. This includes designs as well that reflect the four neighborhoods of EPCOT, including the soon to be included World Celebration. This allows EPCOT fans to bring home this beautiful icon and carry on the magic beyond their trip to Walt Disney World Resort.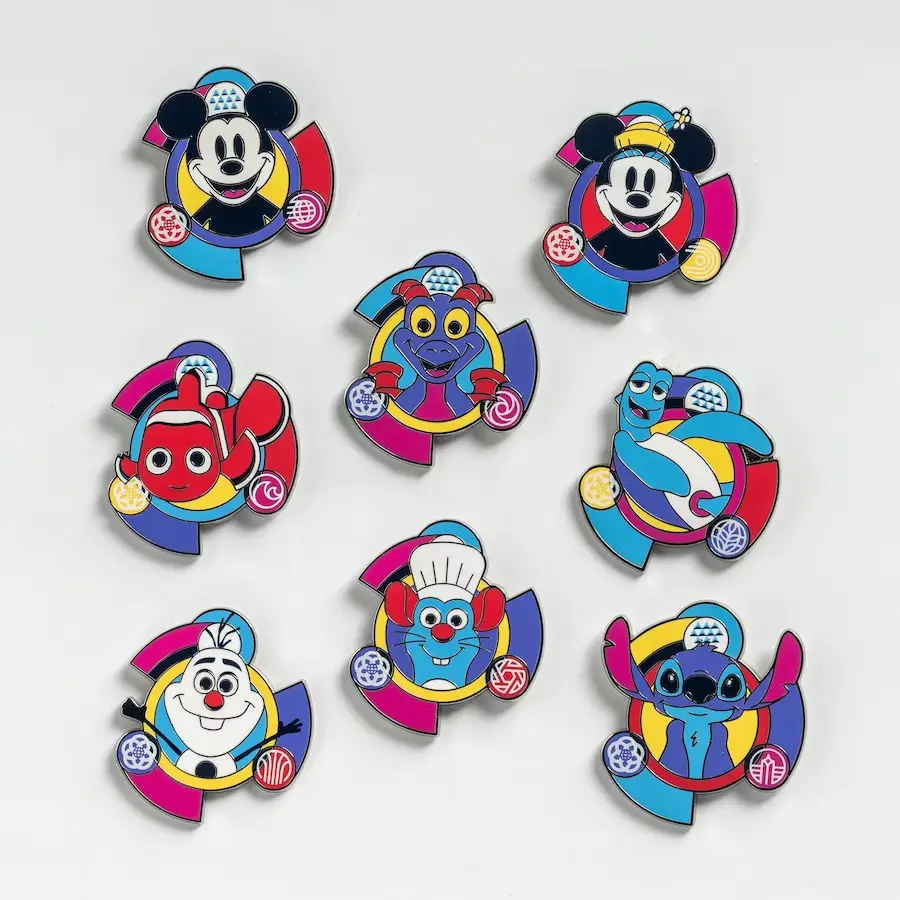 There is also a new EPCOT Reimagined Mystery Pin Set with different icons from around EPCOT. This includes nods to different pavilions around the park like: Galaxy, Imagination, Journey, Land, Motion, Odyssey, Seas, Space, Spaceship Earth, and World Showcase. These icons can be found in this set along with favorite EPCOT characters and a surprise character: Stitch.
What do you think of all of this new EPCOT merchandise? What is your favorite new offering? Share your thoughts though and opinions in the comments below!