The first volume of the original soundtrack for Ahsoka has been released on music streaming services. This soundtrack was released by Walt Disney Records and has almost two and a half hours of music from the series' first four episodes by composer Kevin Kiner. Kiner has worked on multiple other Star Wars series before, including Star Wars: The Clone Wars, Star Wars Rebels, and also Star Wars: The Bad Batch.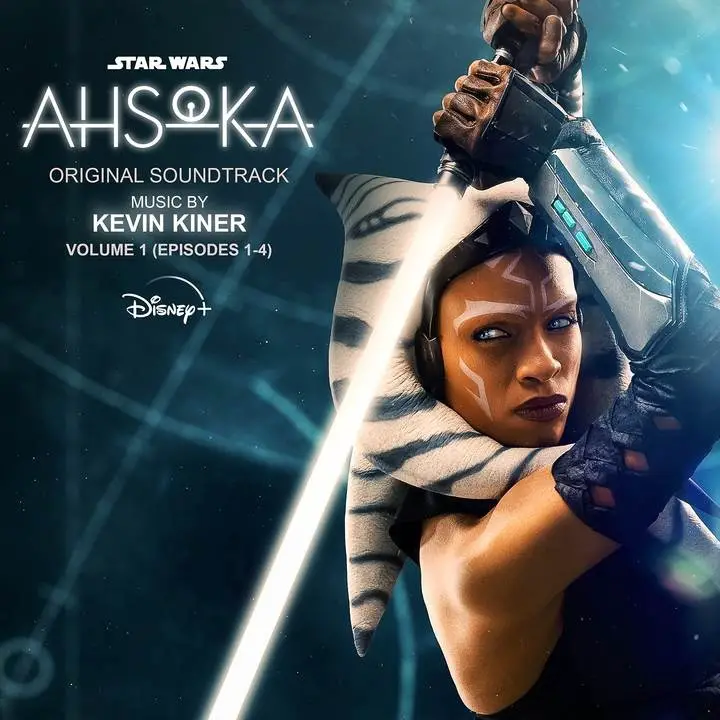 Kiner said about the soundtrack saying,  "I can't believe that 17 years after I wrote Ahsoka's theme for The Clone Wars that I'm still getting to progress and expand it. Sean and Deana Kiner worked with me on a lot of this score, and I think their fresh take —especially with regard to the ronin aspects of the score—helps move our sound forward in the Star Wars universe. This is something we've poured a lot of love into and are so proud of what we've created for these characters and this show."  
The track list for Ahsoka – Original Series Soundtrack: Volume 1 includes 45 songs and also a bonus track. The entire soundtrack can be listened to below.
Ahsoka – Original Series Soundtrack: Volume 1 Tracklist:
The Update
Master and Apprentice
The Map
Assassin Ambush
The New Republic
Where is Sabine
Igyah Kah
Ezra's Recording
Witch Ruins
Should Have Been a Good Jedi
Like So Many Jedi
Studying the Orb
Ahsoka and Hera
Shin and Sabine
Ahsoka End-Credits
Secrets of the Map
Done Enough
Opening the Map
Searching the Room
Bypass
Morgan and Baylan
Corellian Shipyard
Loyalists
Sabine's Armor
The Eye
Enemies Are Multiplying
More Than Just Your Eyes
Briefing the Senators
Not Gifted
You Don't Know That
I Shall Deal With Them
Stepping Out
The Whale Pod
Hunt Them Down
Not the Time for a Lesson
Can I Count on You
Move In
Huyang Cuts the Power
Watch Me
Meet Up With Baylan
Fight in the Woods
Ahsoka and Baylan
Do It
Can't Follow Us
Something Familiar
Igyah Kah (Demo Version)
Ahsoka is currently streaming new episodes on Tuesdays on Disney+. New episodes are released at 6:00 PM PST each week on Tuesday night. What do you think of Ahsoka so far? What do you think of this soundtrack for the series? Share your thoughts and opinions in the comments below!