At Destination D23 an announcement was made about the future of Test Track at EPCOT. The attraction is being reimagined once again. As it is reimagined for a new experience in the future, it is pulling inspiration from the past. Specifically, inspiration is being taken from the original World of Motion attraction.
Walt Disney Imagineers are working with teams from Chevrolet to develop this updated attraction. The updated attraction aims to bring the spirit of optimism that was found int he original attraction to the newest iteration of the attraction. While not a lot of information was revealed about the new version of the attraction, concept art was shared for the attraction. It shows a futuristic new car driving through a forest in the attraction.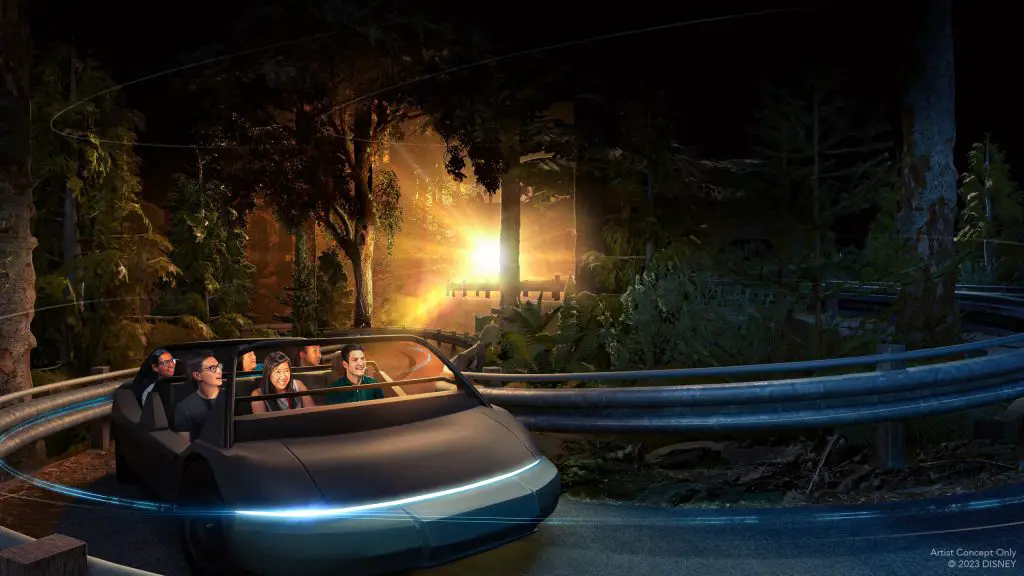 Test Track originally opened at EPCOT in 1999. The original version was presented by General Motors. In 2012, an updated version (current version) of the attraction opened. The original attraction, World of Motion, opened with EPCOT in 1982 and remained at the location until it closed in 1996. It was a whimsical look at the history of transportation and utilized a omnimover system.
Test Track
A specific timeline for this reimaging of Test Track was not announced at Destination D23. What do you think about this update? Are you looking forward to experiencing it? Share your thoughts and opinions in the comments below!
More Destination D23 News: