There were many announcements coming out of Destination D23. A decent portion of time was spent on the ongoing changes happening at EPCOT. For the last few years, any guest who has visited EPCOT has been able to see the transformation of the park happening right in front of their own eyes. This has led to new attractions and also new neighborhoods. The final neighborhood that is uncompleted is World Celebration. It was announced at Destination D23 that this neighborhood will be completed and available for guests to experience in December 2023.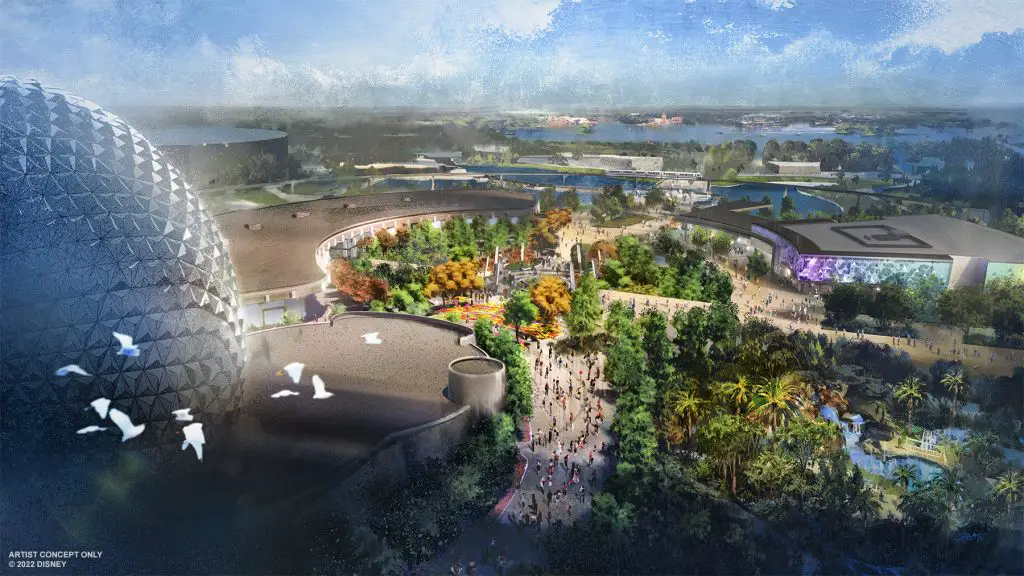 Once completed, guests will be able to enter this new neighborhood and also see the new Walt Disney statue at Dreamers Point. The Walt The Dreamer statue will be found here. This will be found just behind Spaceship Earth as guests enter the parks and follow Walt Disney's dreams as they continue to come to life.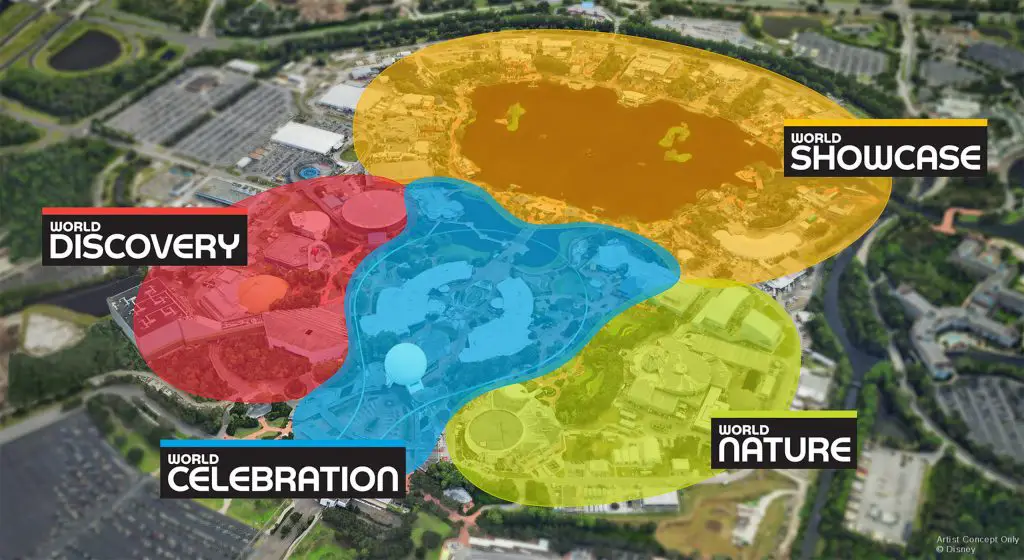 With the completion of World Celebration, the entrance of the park will be completed and united. This neighborhood, in particular, will bring together World Discover and World Nature. This will also be a final milestone in this multi-year transformation of EPCOT. While this transformation will be completed at the park, there will still be more changes coming to the park moving forward. In particular, Test Track will be getting reimagined with inspiration from World of Motion.
What do you think about World Celebration being completed in December? What are you most looking forward to experiencing there? Share your thoughts and opinions in the comments below!
More Destination D23 News: