Knott's Berry Farm has refreshed one of their longstanding neighborhoods in the park.  The Fiesta Village has been home to attractions like Montezooma's Revenge and Jaguar, but it's been a while sine the area has been refreshed.  The DAPs team was able to get a preview of the redone area in a grand celebration!
The Approach
We first entered Fiesta Village from Ghost Town next to Silver Bullet.  Before hitting the main square, there is an avenue set up with some prize-winning games and a couple of booths of festival foods.  Those foods we tried were the Ground Beef Nachos and Chicken Tinga Tacos.  The Nachos had a heavy amount of toppings which made it quite the dish by itself.  It was a comfort food type concoction to taste.  The Tacos had excellent spicy flavor to them!  It was not so much that it overpowered the bite, but definitely had a tingly Tinga.
The games were some fun carnival "knock 'em down" and bean bag basket toss that are great family games to easily get a prize.  They had great Fiesta theme with colors and images to reflect at each booth.
It Takes a Village
Once we entered the main square it was very apparent that this was familiar but new.  A great sign really shows the heritage of the Village while showing that this has a fresh look to it.  Papas Mexicans is one of those food spots that has a familiar location, but really shows off a new look.  It was serving some great Carne Asada Wedges, which uses potato wedges with guacamole, sour cream, and carne.
Across the way from Papas Mexicans is the new Casa California.  This counter service restaurant features Mexican cuisine, and media guests were able to sample a Burrito, Bowl, Chips with salsa or guac, and an Oreo Churro.  It has an assembly line mode which makes it easy to grab something to eat, but also customizing the entrée.  Right across a path from it is a new seating area that shows off Pueblo style architecture and decoration.  It feels like the California of old…at least how I imagine some of that to be.  It is also a great feature to see how many chairs and tables are going to be able to accommodate guests.
The food was a tasty fare for park cuisine.  It will become a fast hit for families on the go because of its swiftness and variety.
For those of you wondering if the fountain that was formerly in the old area is still there…it is!
The Stage is Set
Right past these eateries is the familiar Fiesta Plaza Stage, which is a plaza atmosphere that is used for a variety of entertainment.  Throughout the night was a Mariachi band, a storyteller, and the Bob Baker Marionettes.  It's an easy venue to sit and relax and partake of great entertainment.  But, probably the main feature for some families is a newly christened bar built right next to the stage.  Many times there was an area set up to sell drinks, but mostly a temporary stand that felt a little out of place.  Now a dedicated bar will serve a thirsty wanderer.
For the christening of the new Fiesta Village, a few other stages make up the Calle Celebracion.  There is one right at the Fiesta Plaza, while another is at the Jaguar gardens and still another at the Alebrije Gardens.  More on this later.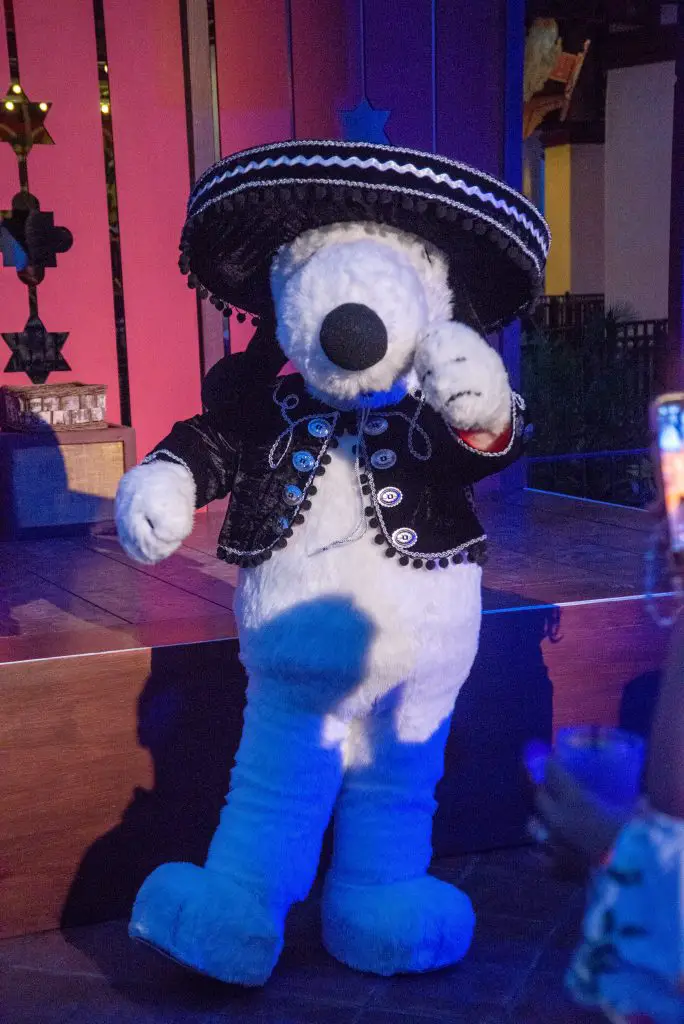 Neighbors
There really isn't just one area to Fiesta Village.  I would describe there now being districts or neighborhoods with distinct character to them.  The Jaguar temple entrance is now surrounded by some small water gardens that feature ruins from an ancient time.  The temple, itself, glows at night and has some great effects both as riders pass through and during a celebration show at night.  Even the Sol Spin now reflects the Mayan theme of the Jaguar roller coaster, which really helps unite this place.
The Alebrije Gardens is where some of the classic carnival attractions are featured.  It is full of lights and giant decorations of Alebrijes.  Where it was a fun atmosphere during the day to walk around and ride, at night it really comes alive where the statues glow with a fun but ominous nature.  It really is something to see in the evening and beyond because it takes on a life of its own during this time.
The Fiesta Celebracion
During the summer, the nights are going to tell the story of the heritage of Fiesta Village, and how it is also the heritage of California.  Tracing the Aztec, Mayan, Mexican and then Californian cultures, performers dance to a narrative that showcases the reason why this is a party village!  It's a spectacular show in Calle Celebracion that utilizes those aforementioned stages.  In addition, impressive projections make the Jaguar temple roar to life, while fire on there adds that display of awe to the area.  During our special preview, we did get some special pyrotechnics off the temple that really topped off the amazing spectacular.  We were very impressed by the show and were even talking about going back to see it again!
Village Residency at Knott's
We kept talking about how impressed we are with this refreshed Village.  It makes it a distinct place in the park.  It is an amazing place at night, where just the lighting on the various attractions and buildings gives it a glow that transports us to another time and place.  It all made it festive, and because Knott's really took the time to put in the detail.  Costumes, textures, decorations all feature that homage to the California and Mexican history and heritage.  It was well worth the wait to have this place open, and we're definitely wanting to go by again!  And, like I mentioned before, the evening show is a spectacular.  It is worth seeing, and even multiple times.  There is a different feel depending on which stage you view at, but that also makes it an easy show to watch.  It is just for this summer, so you definitely should stop into Knott's to watch it!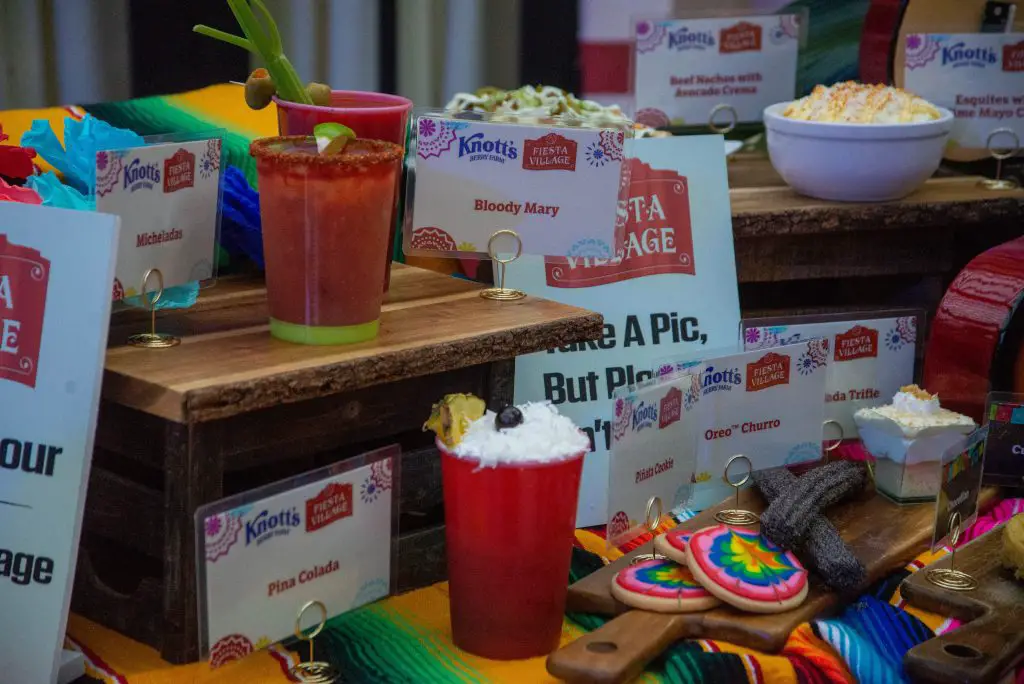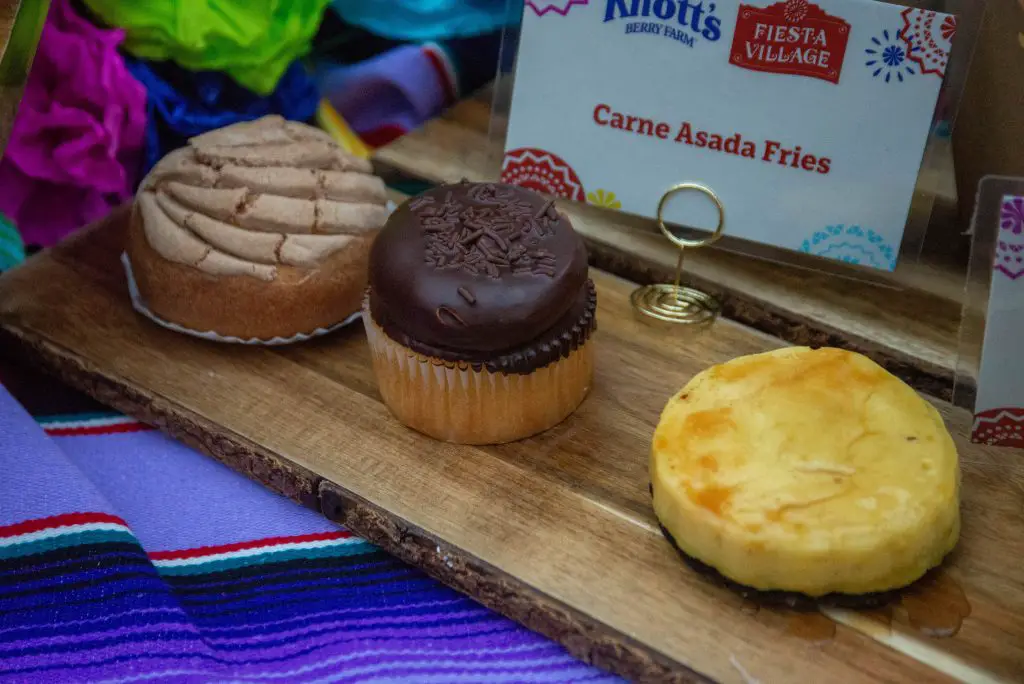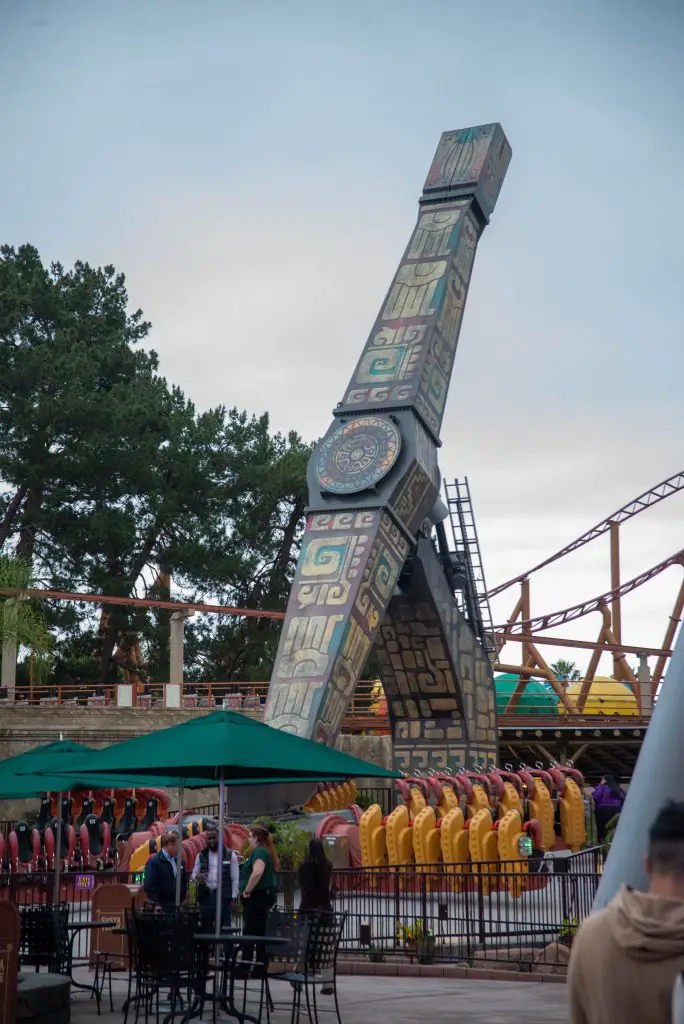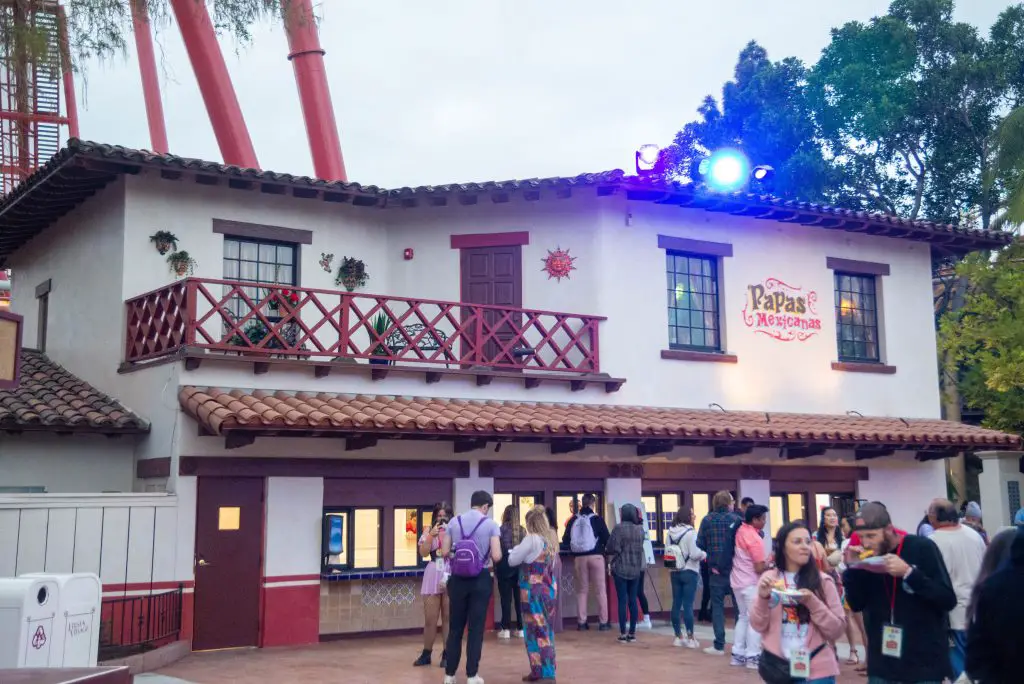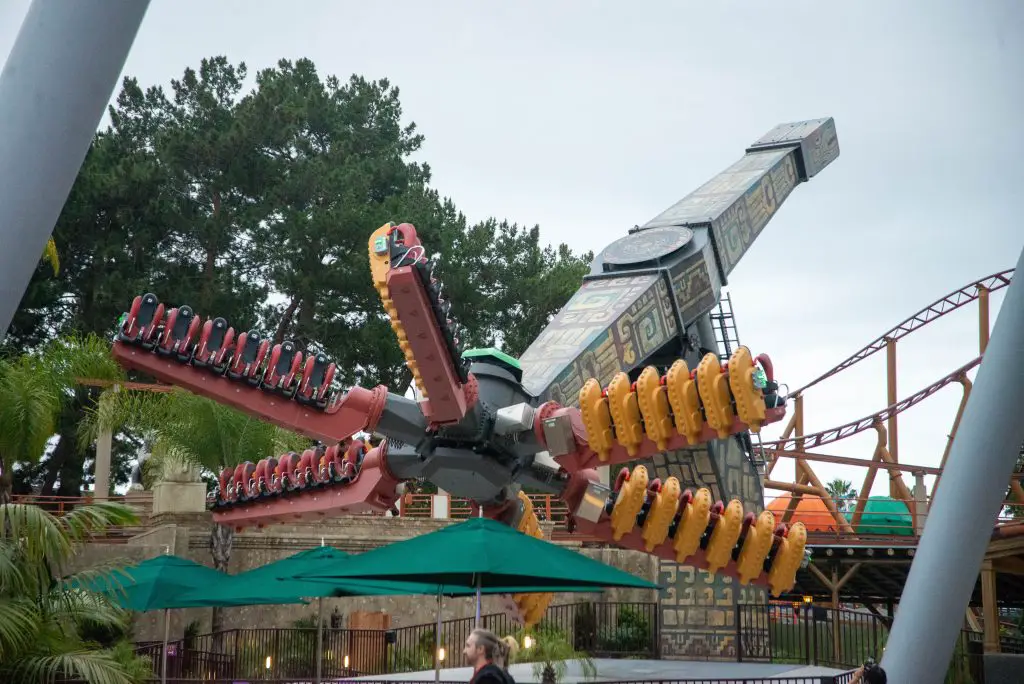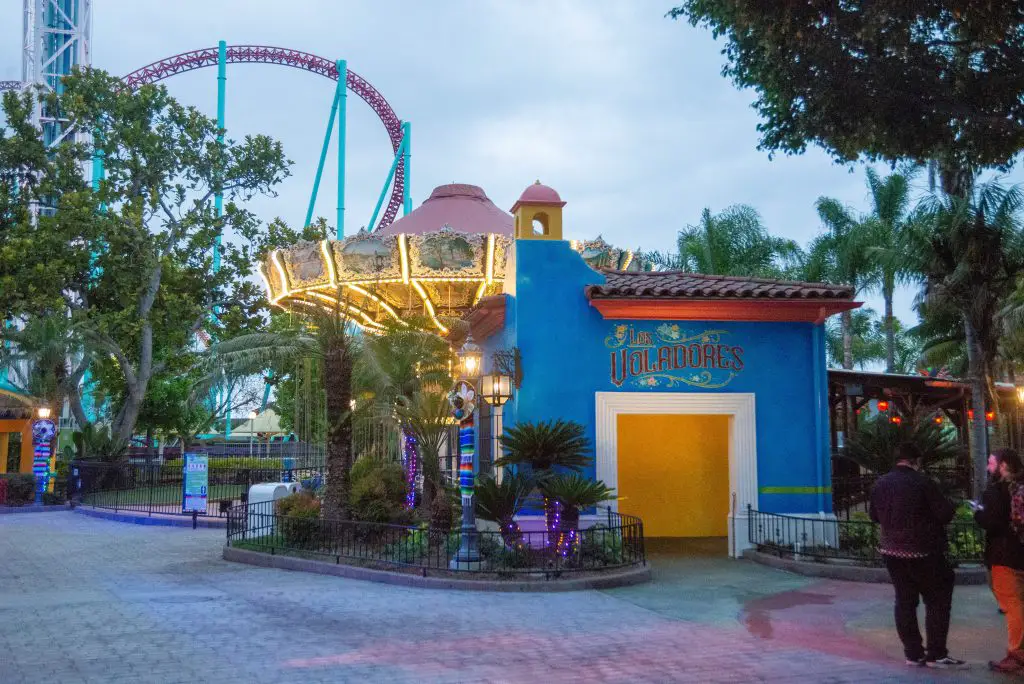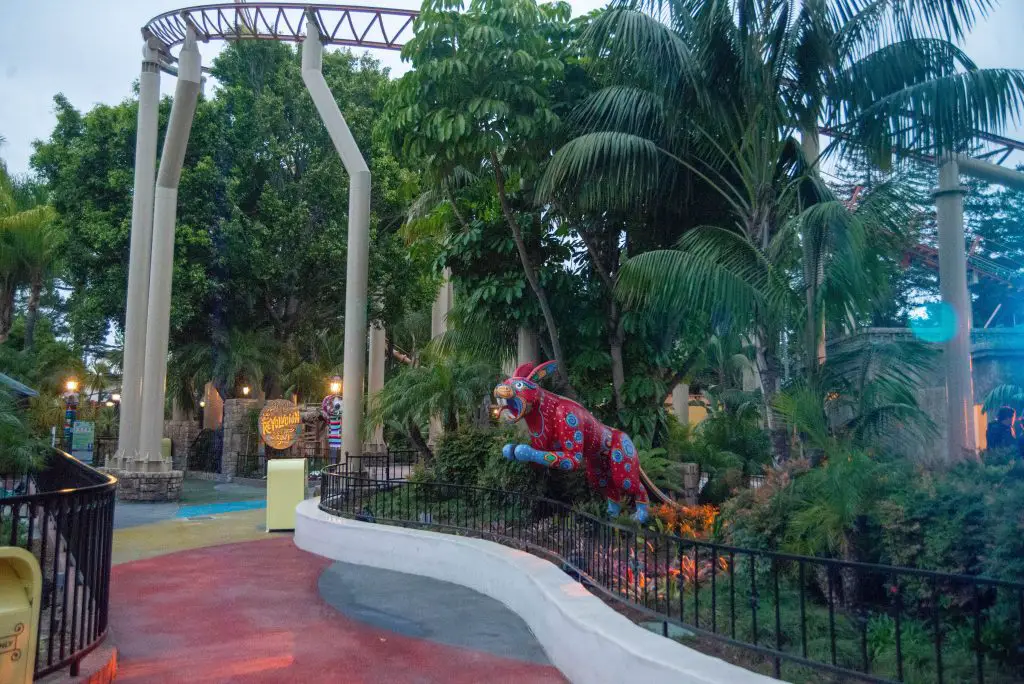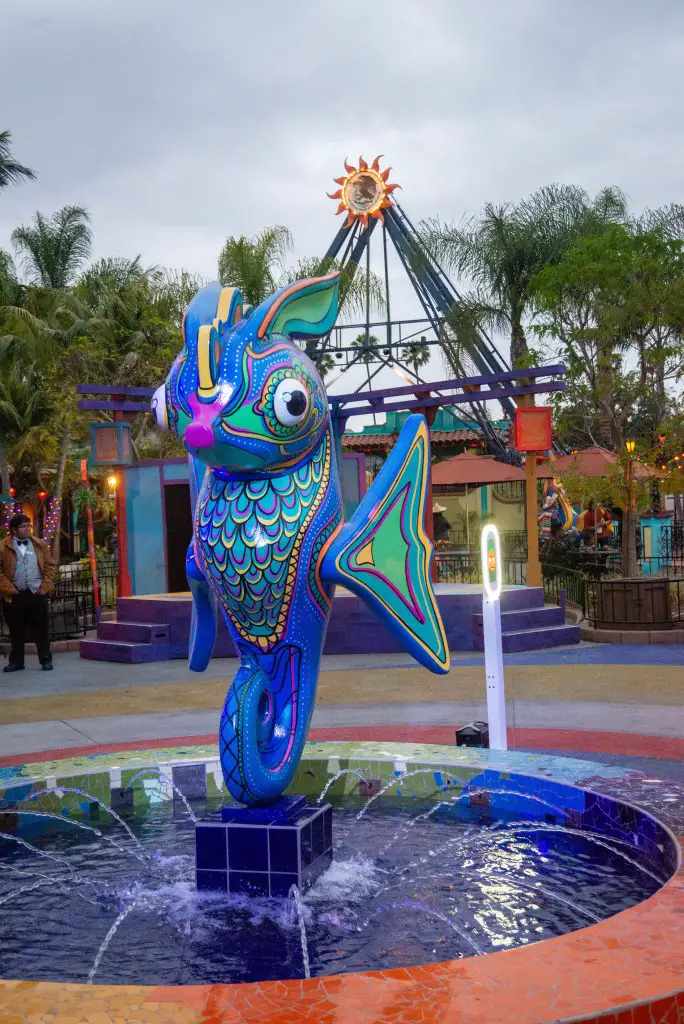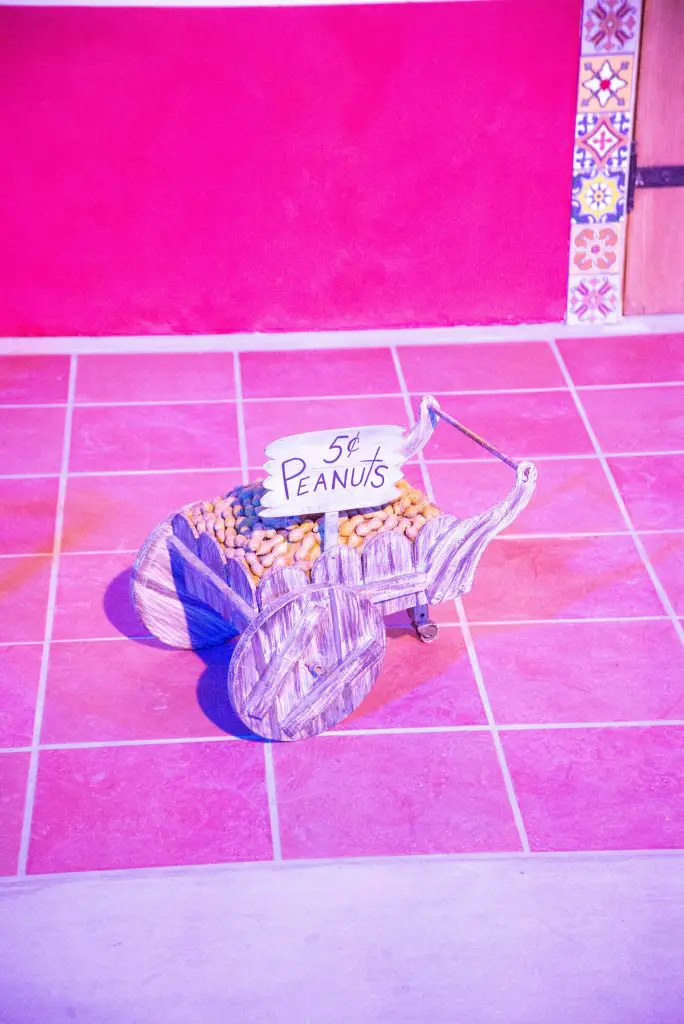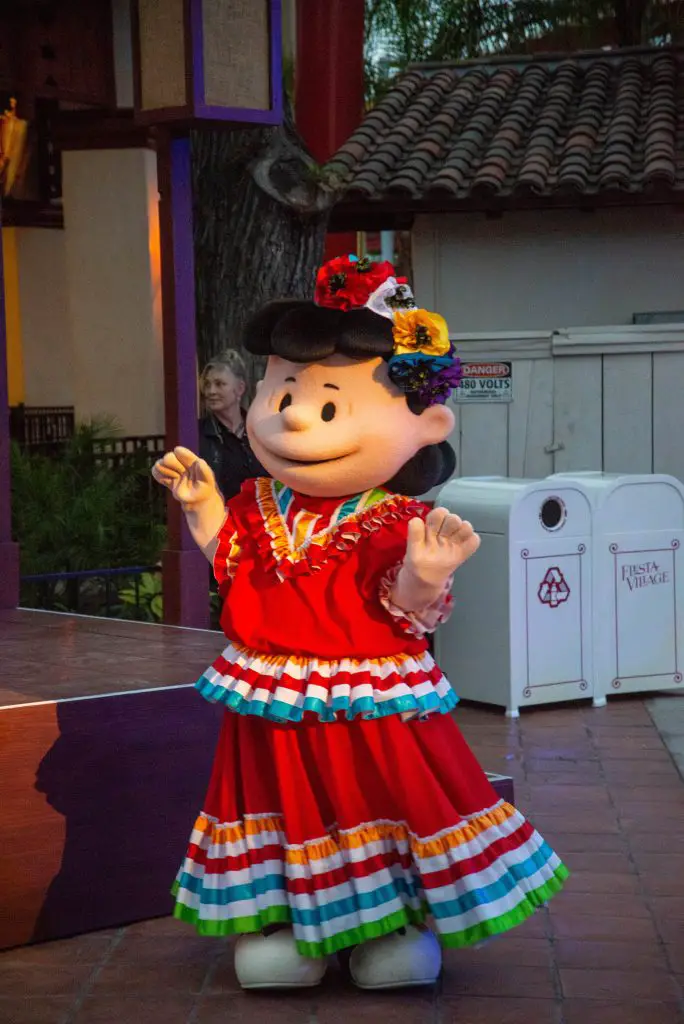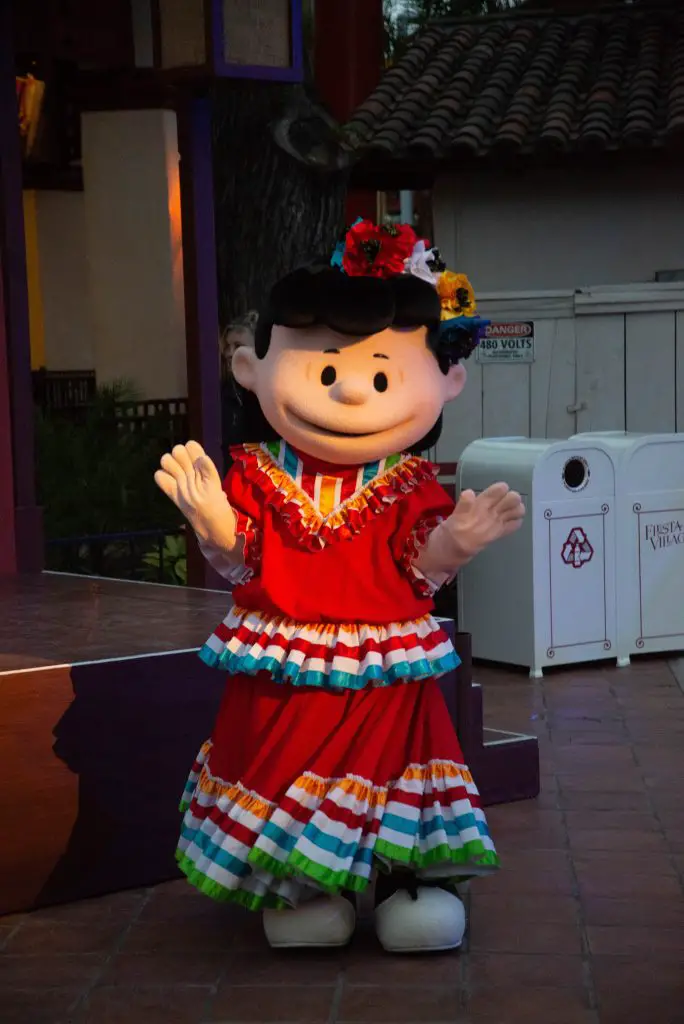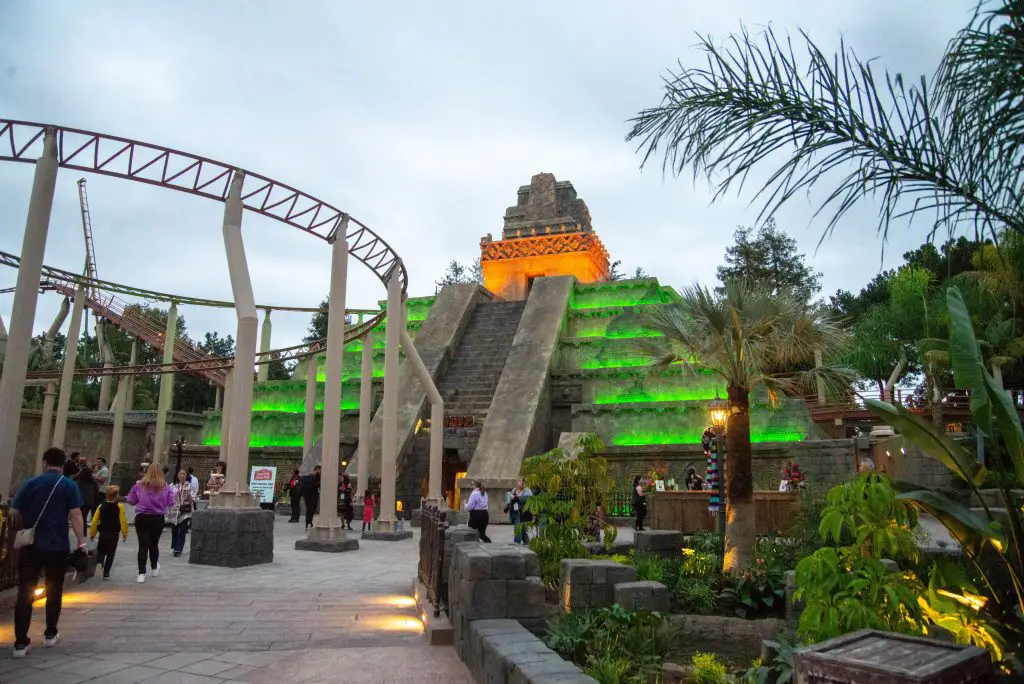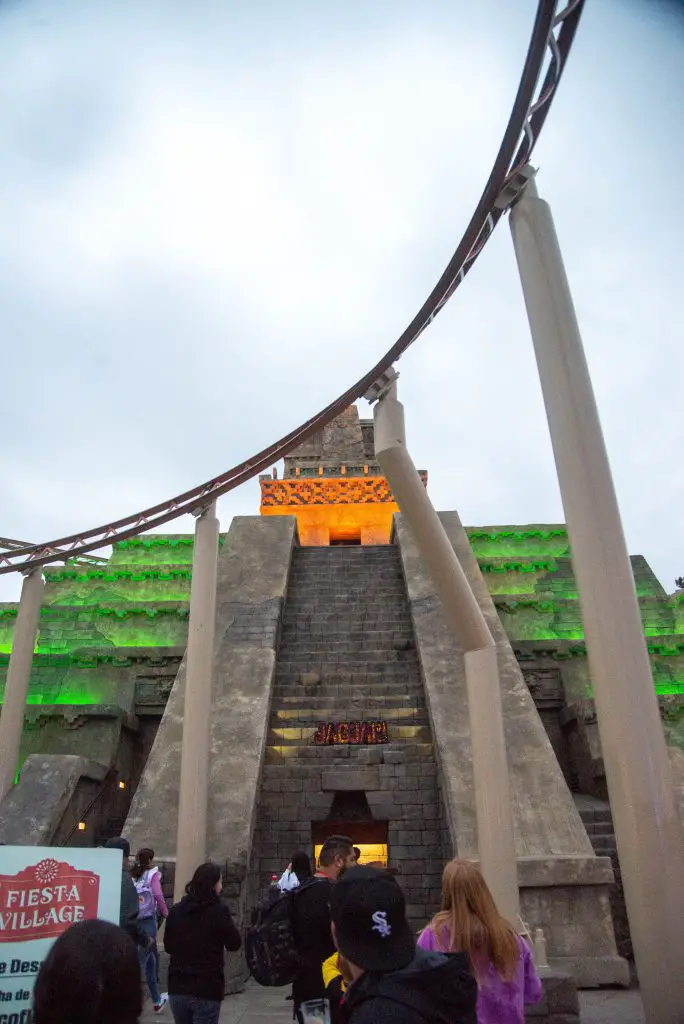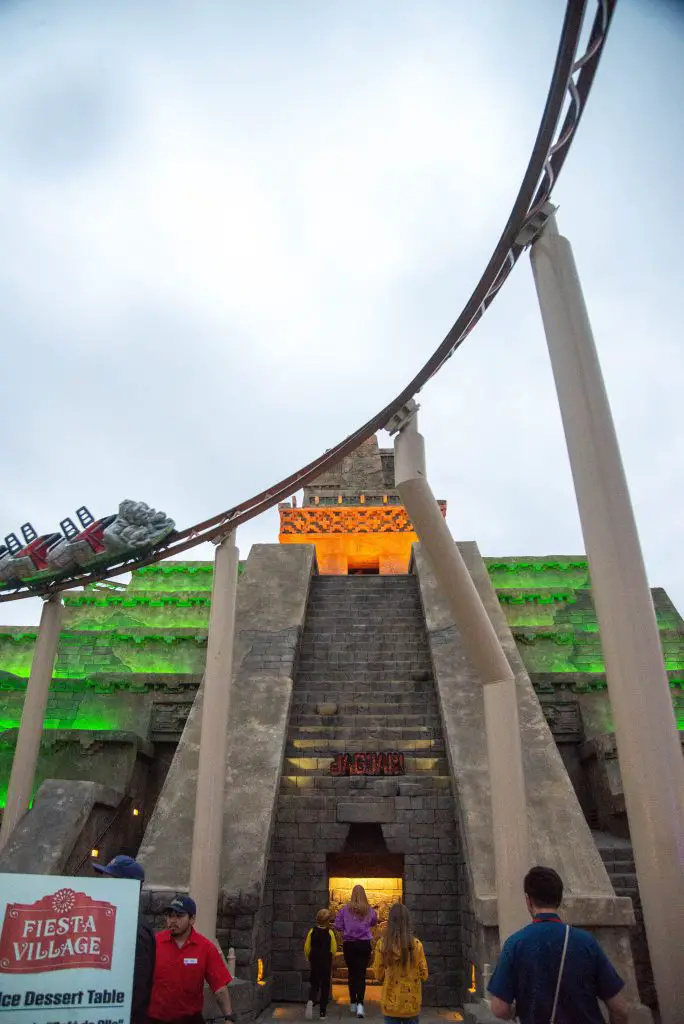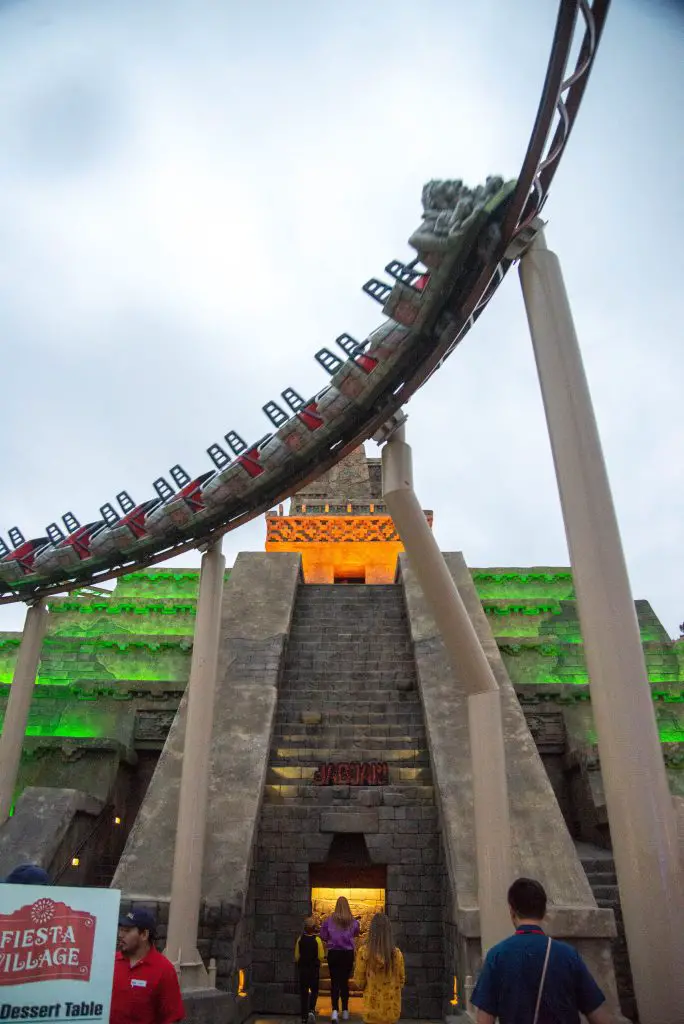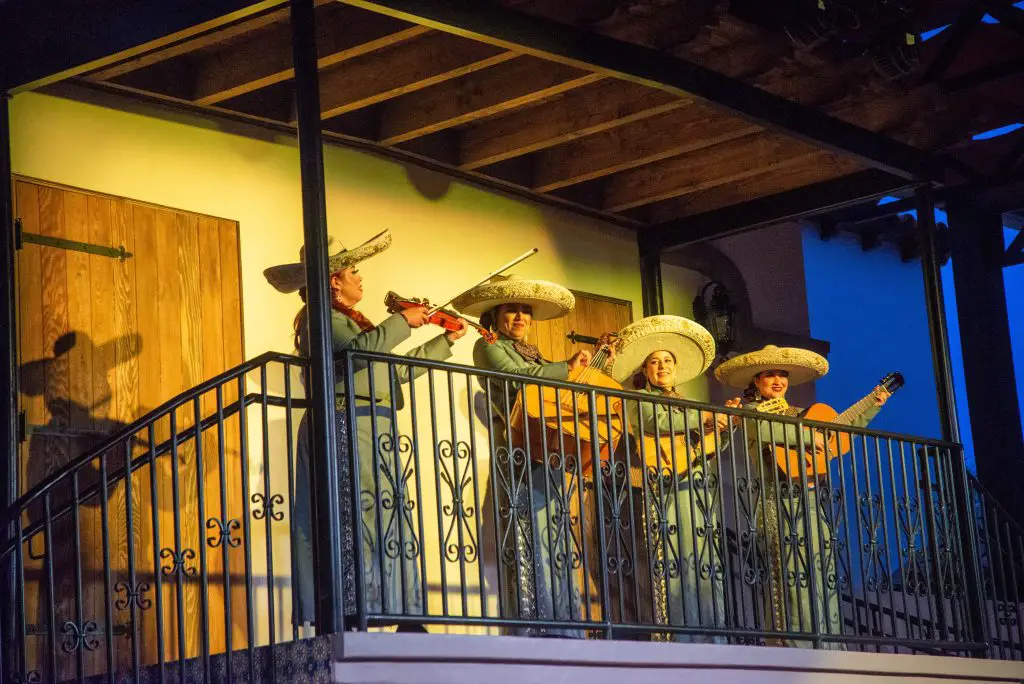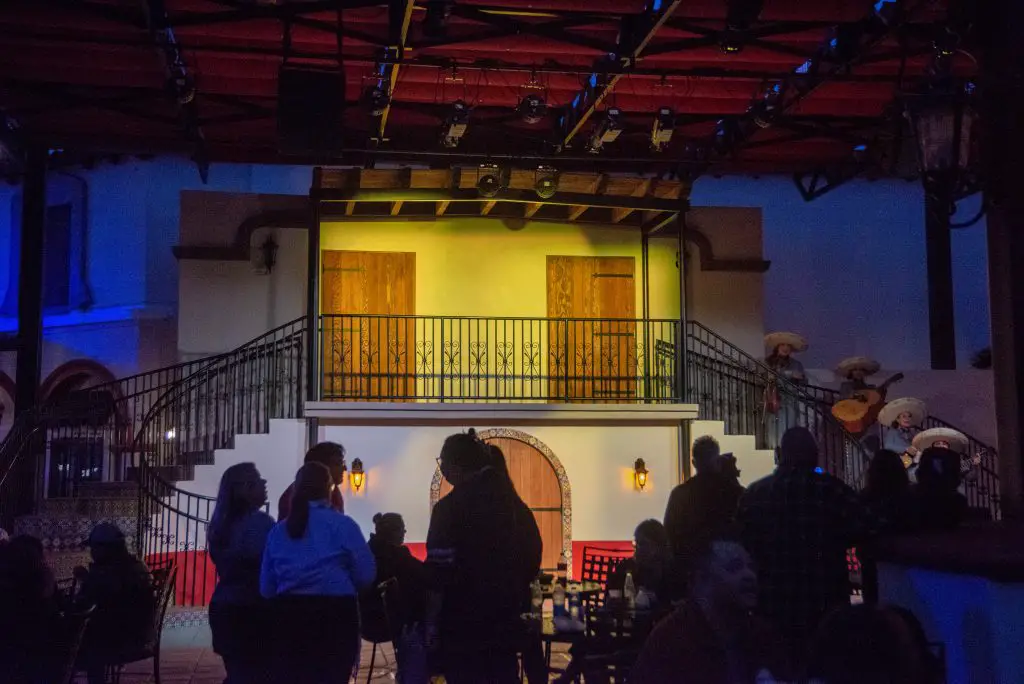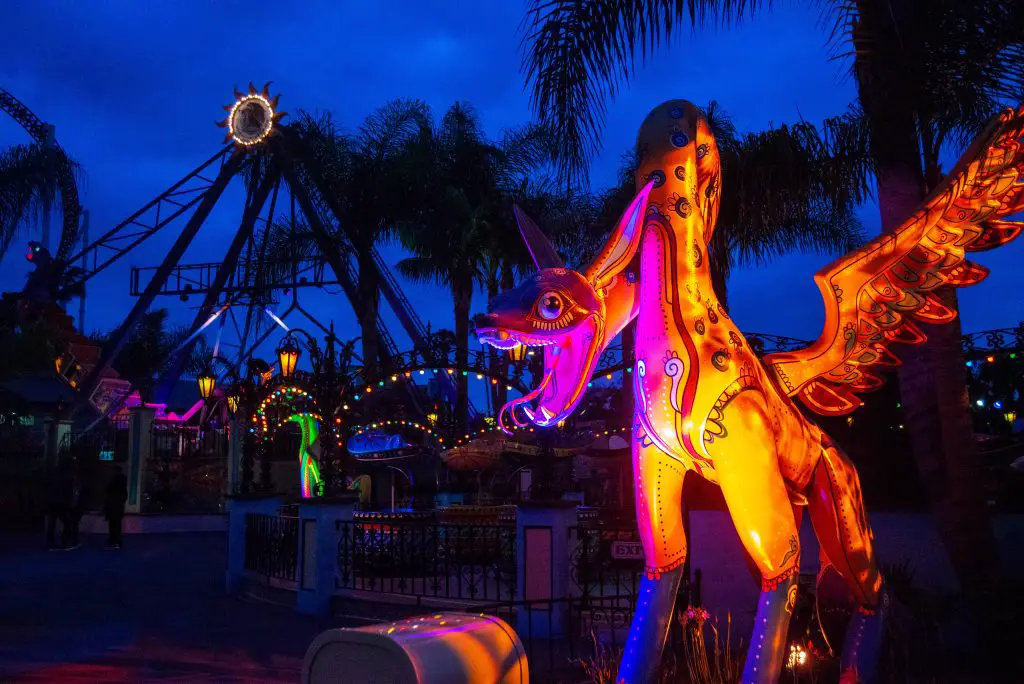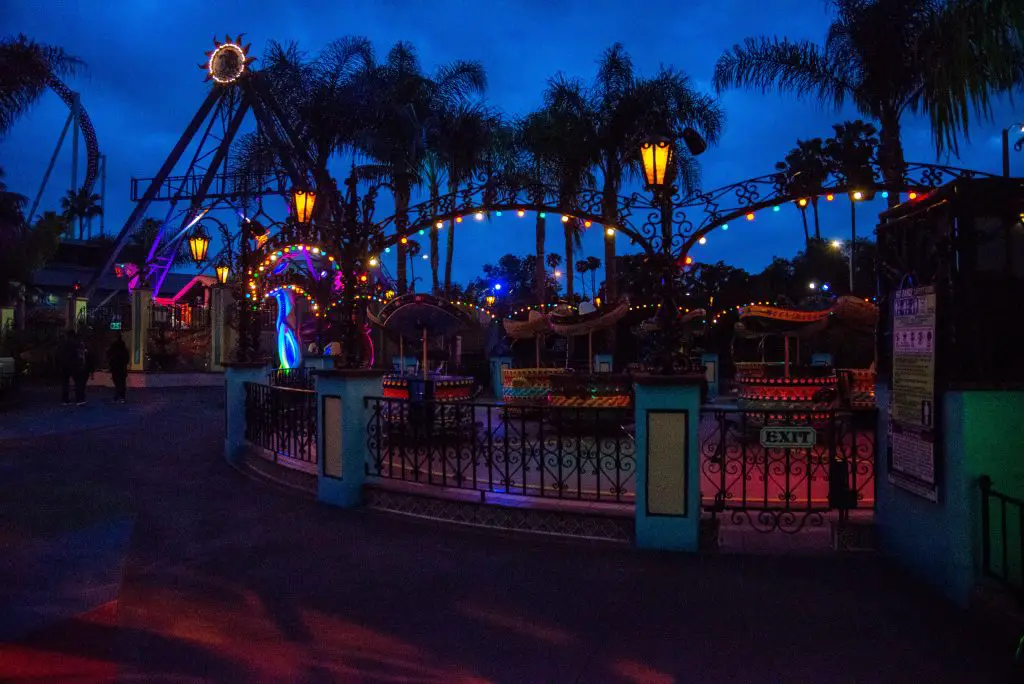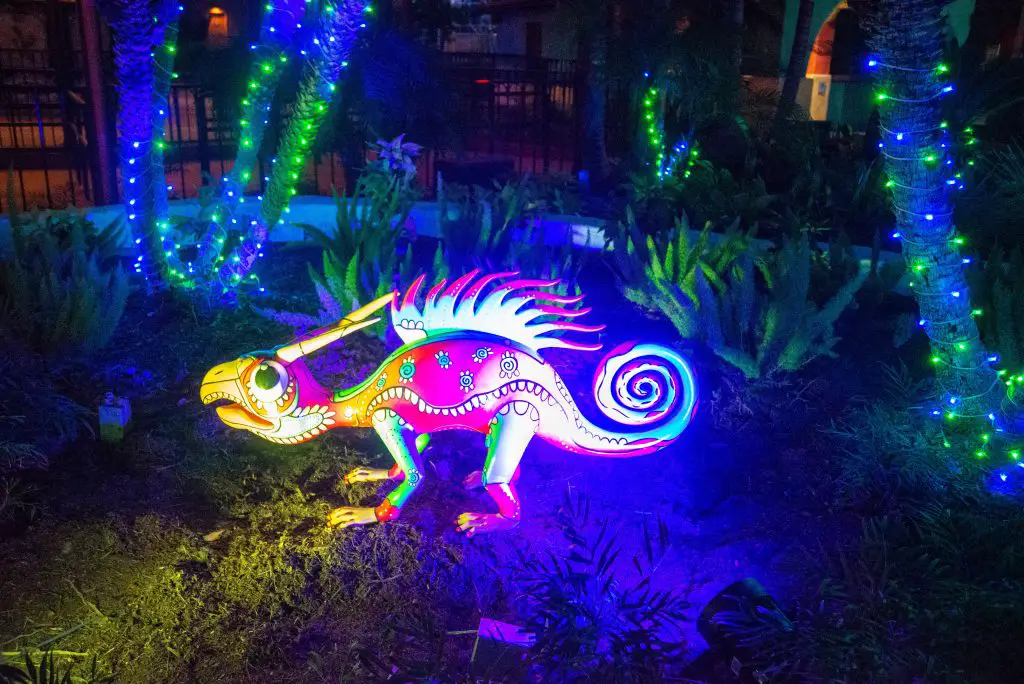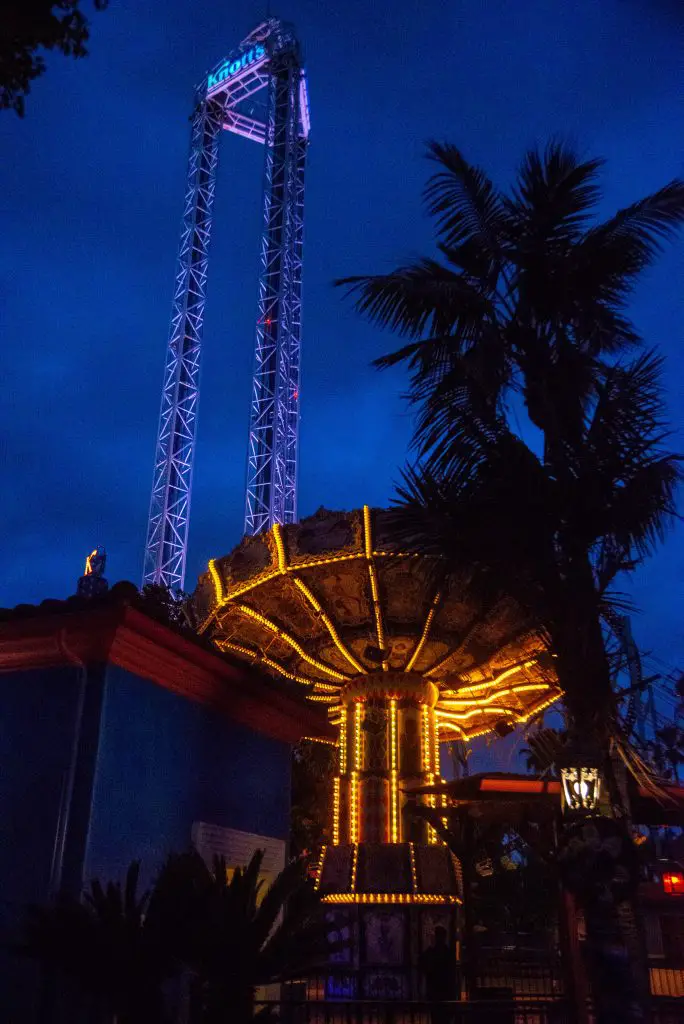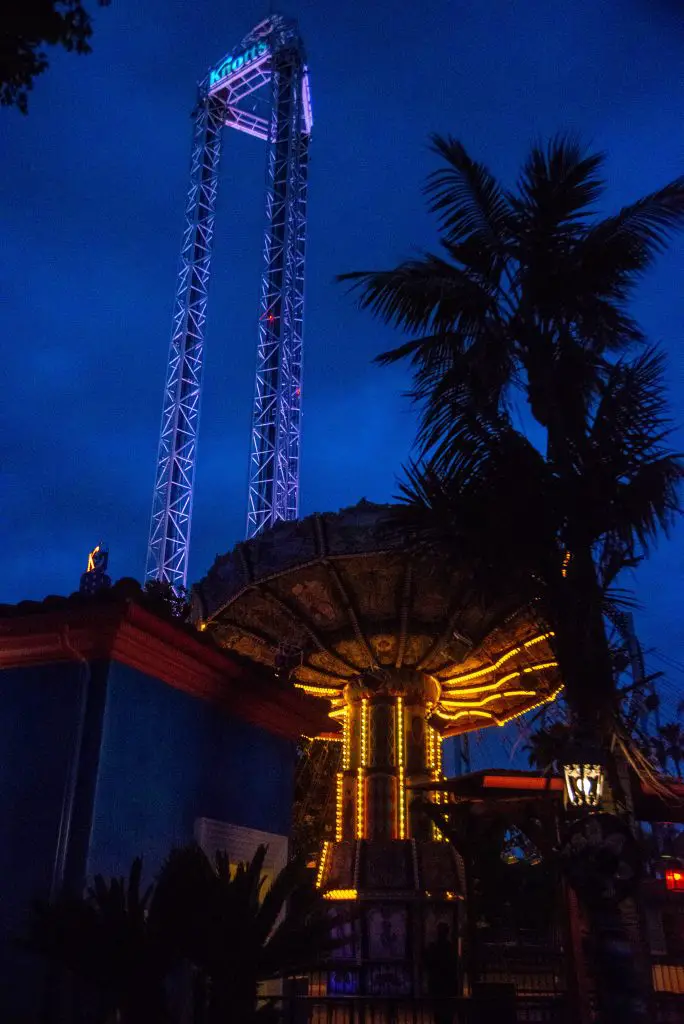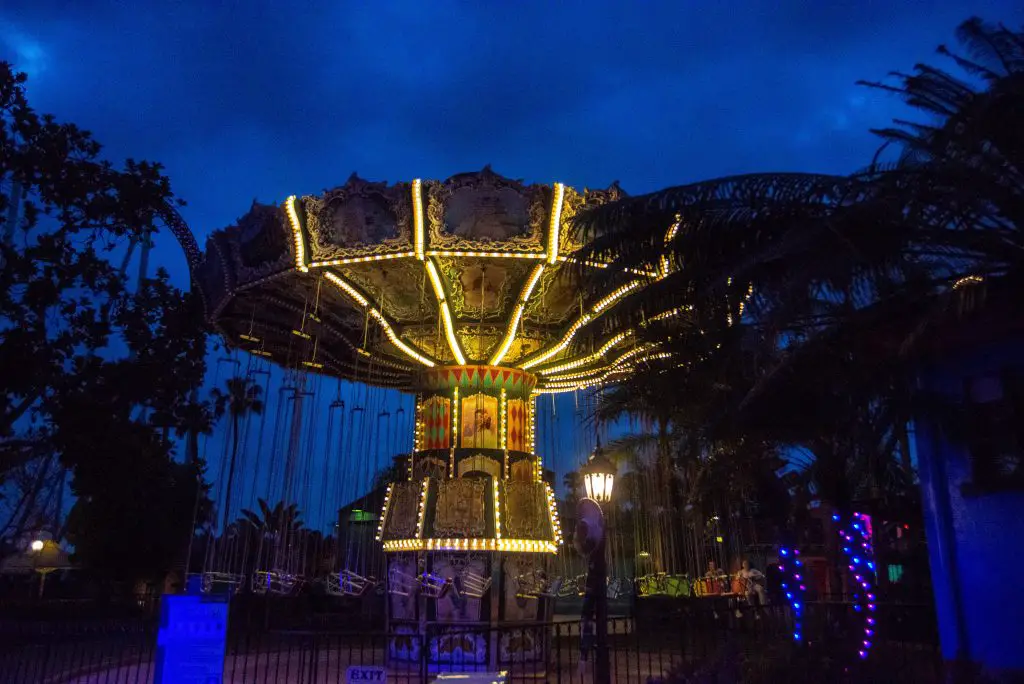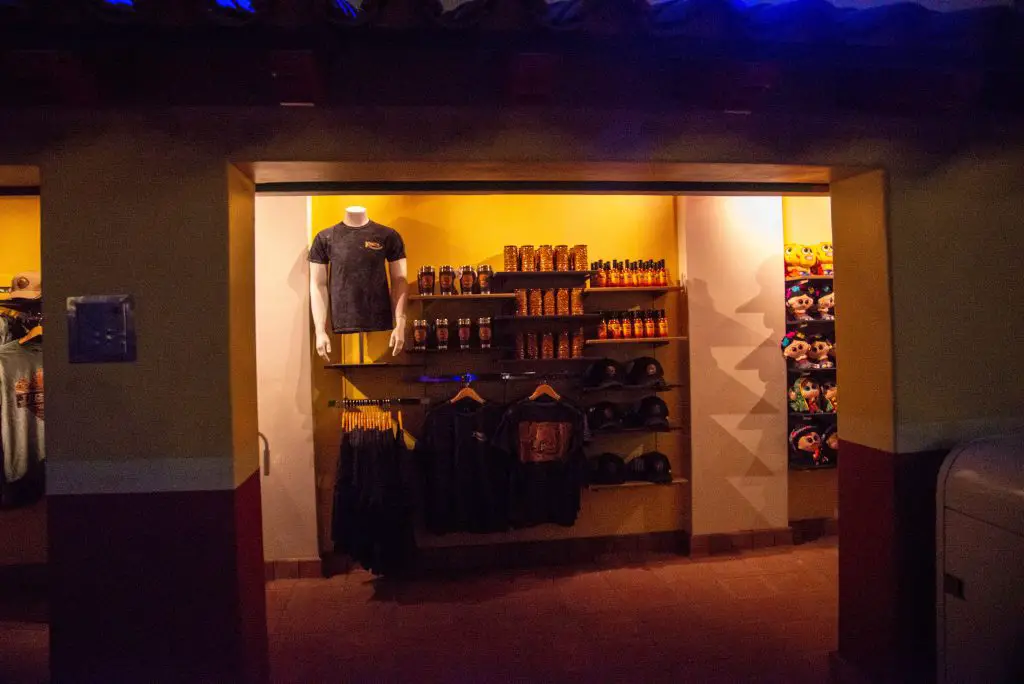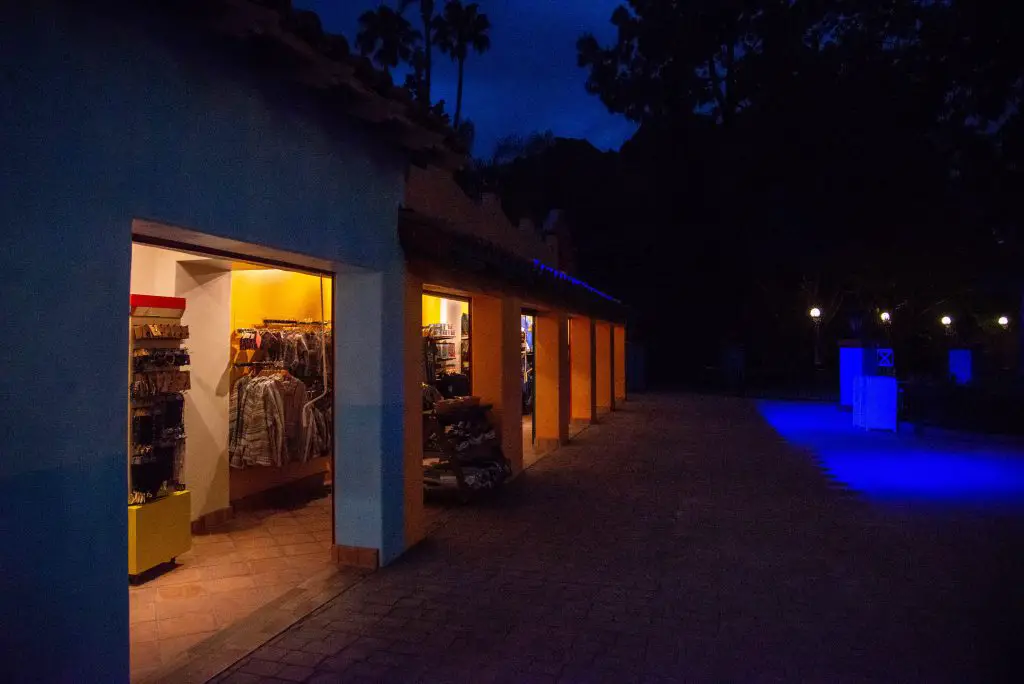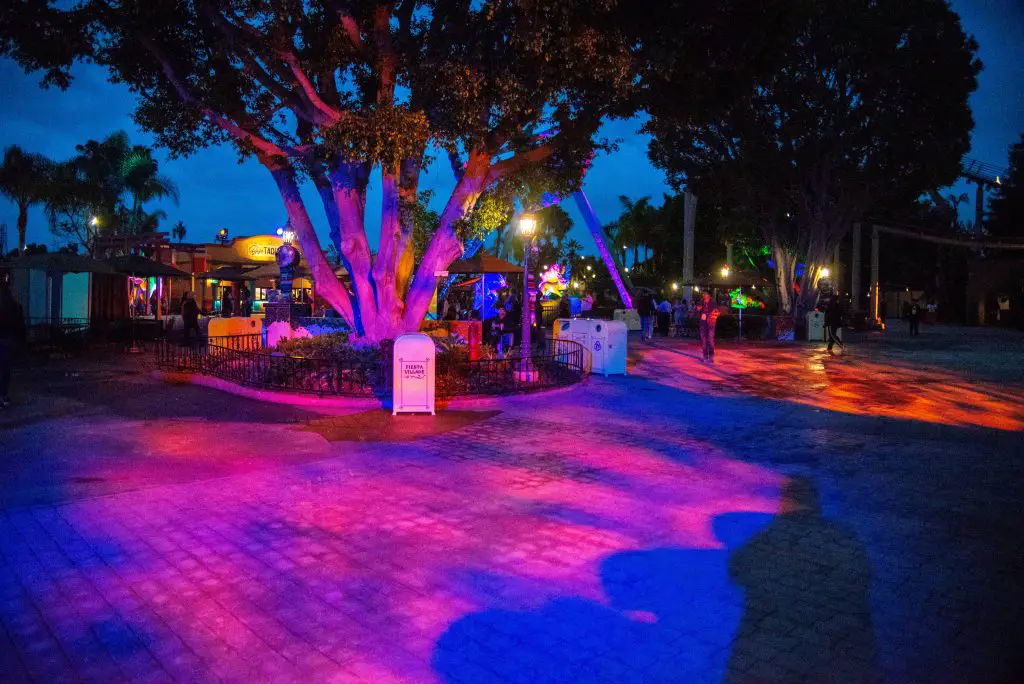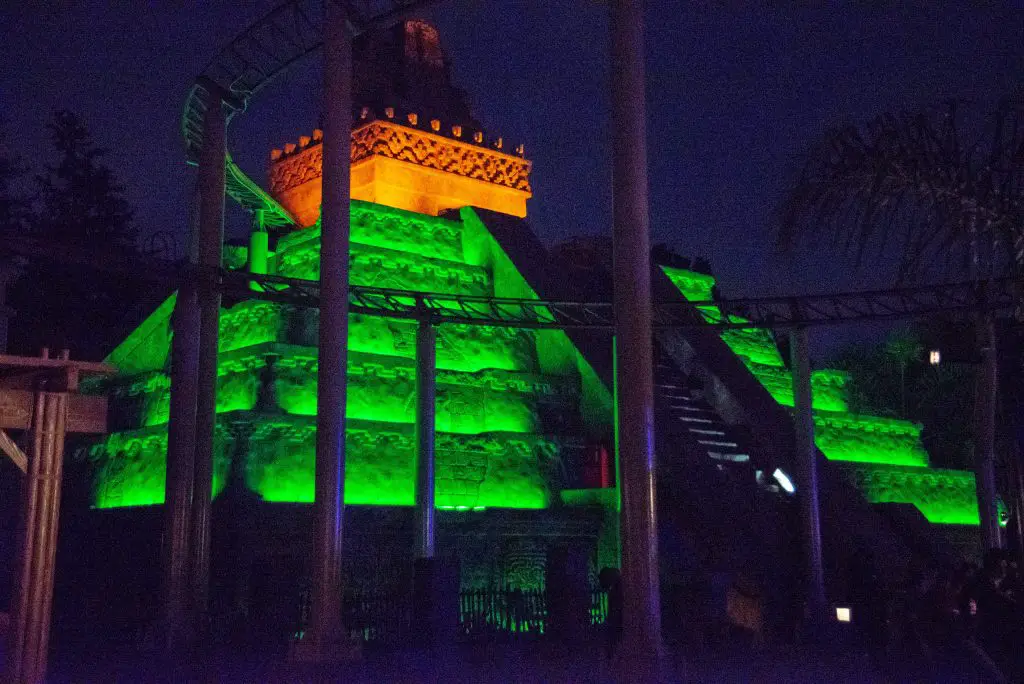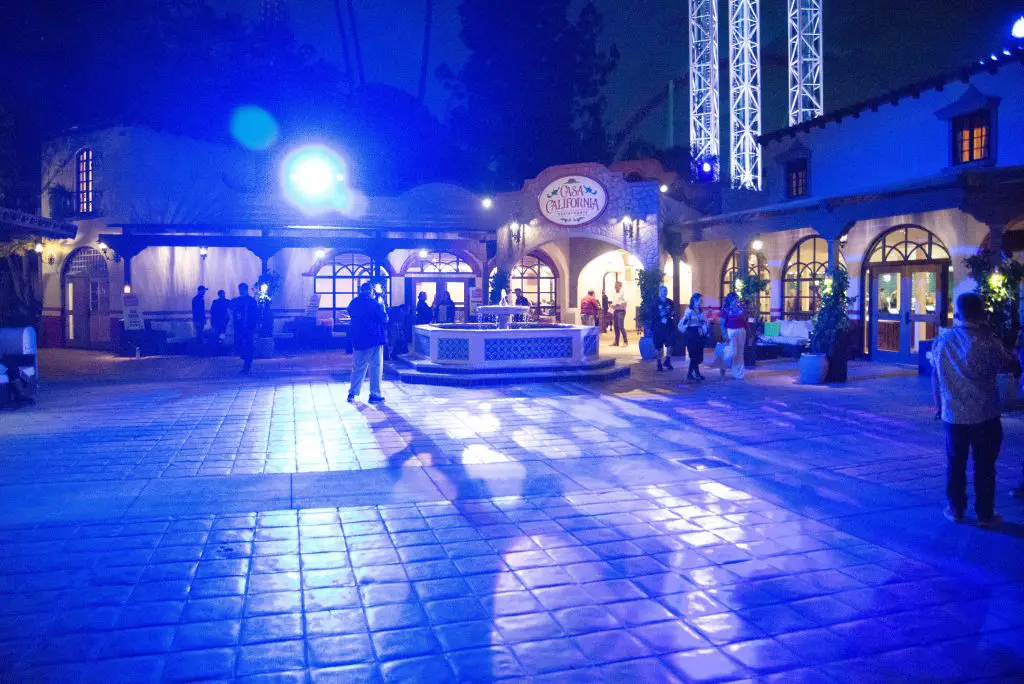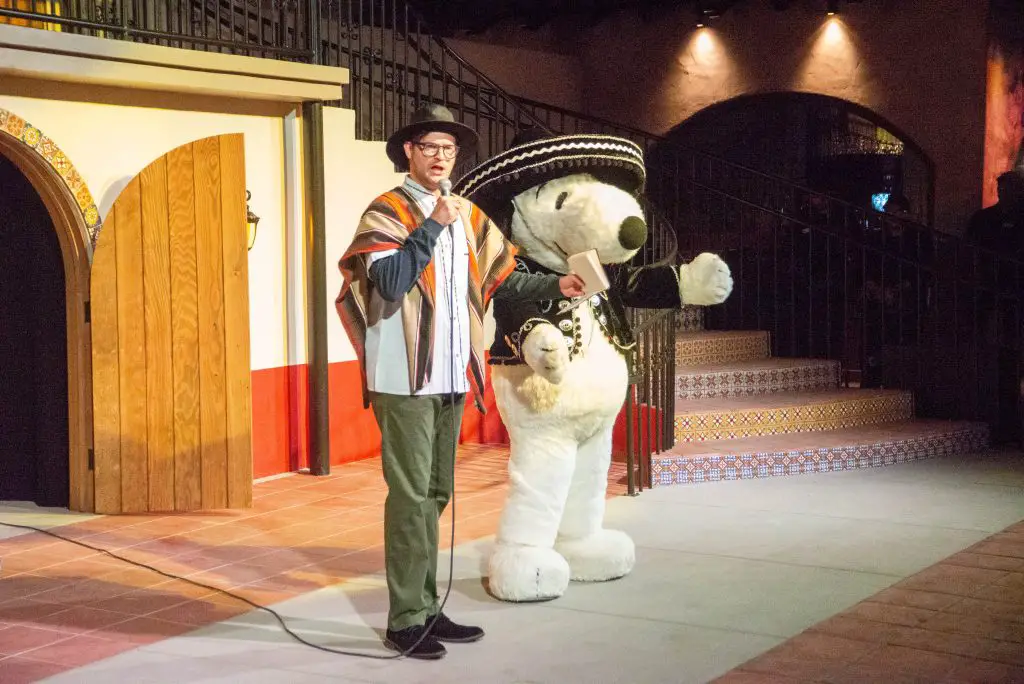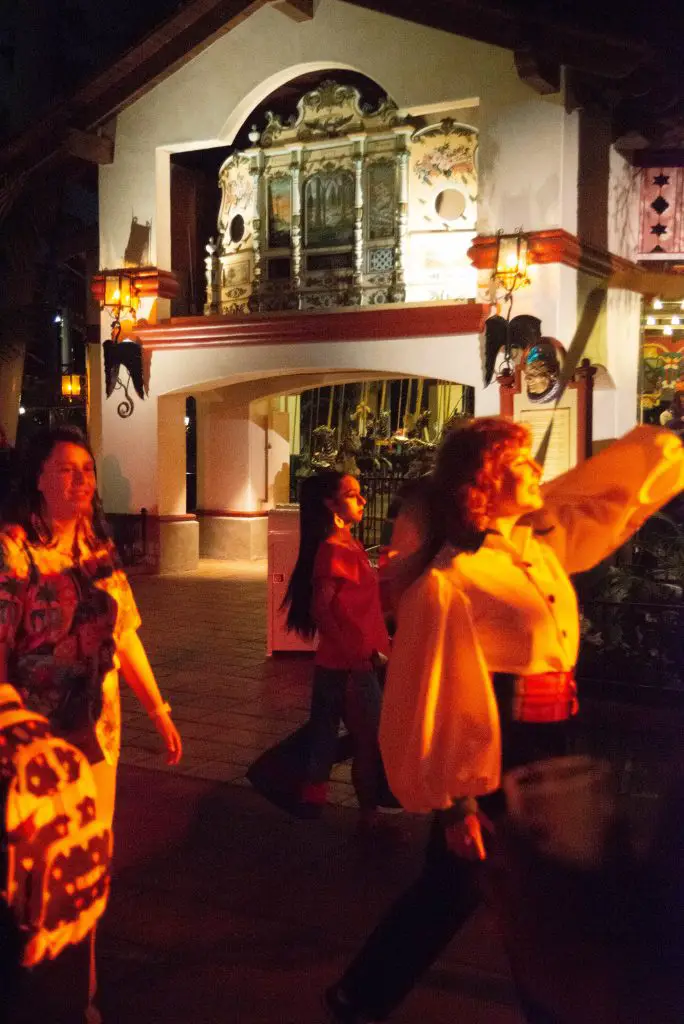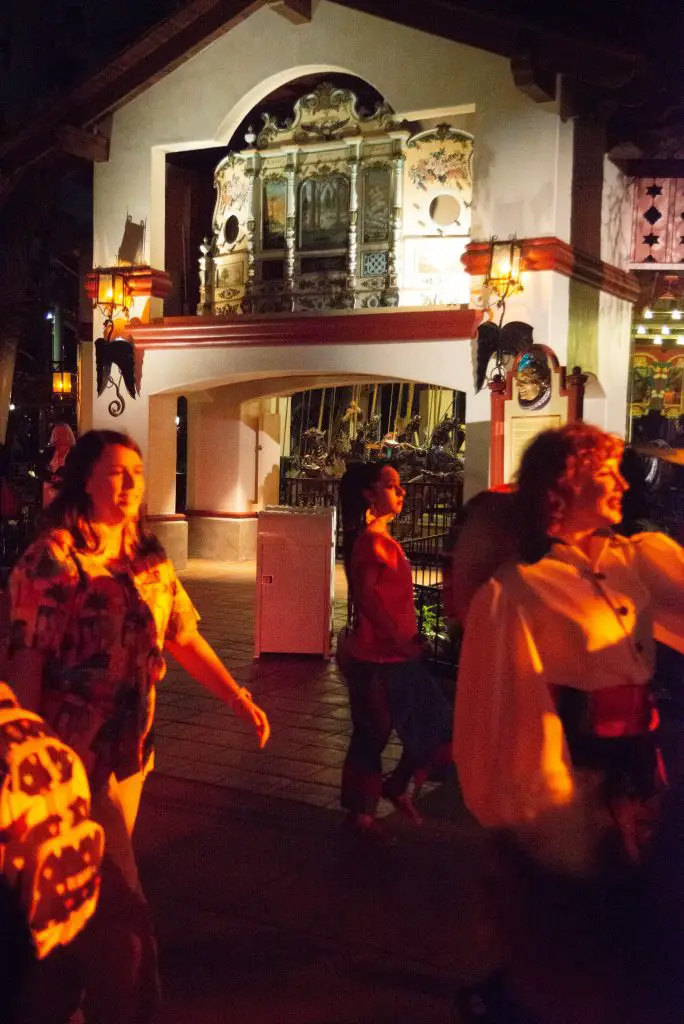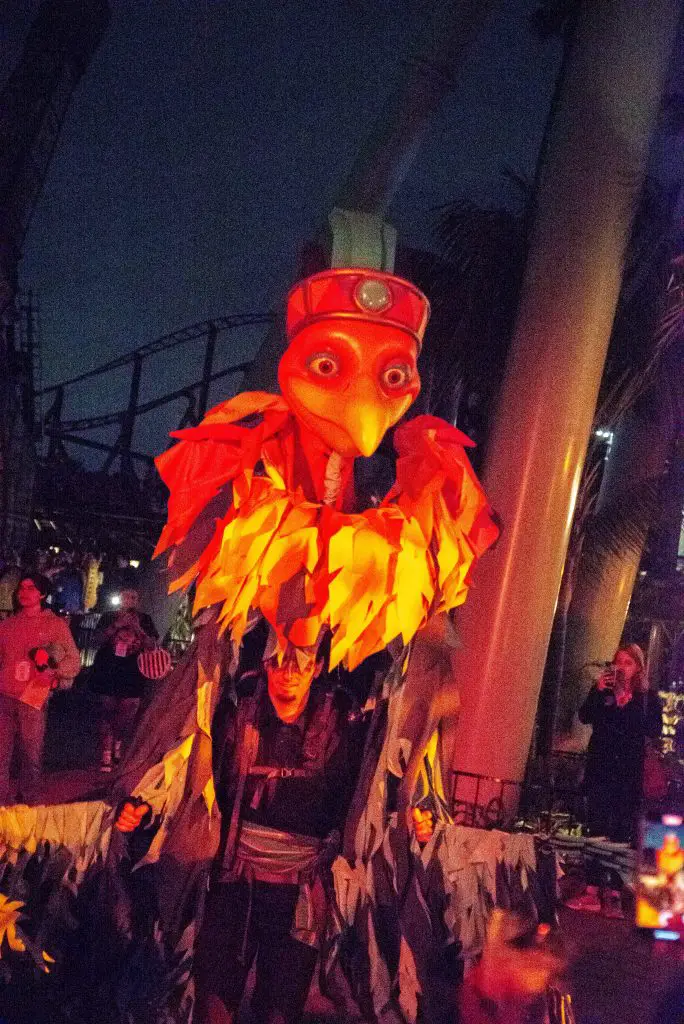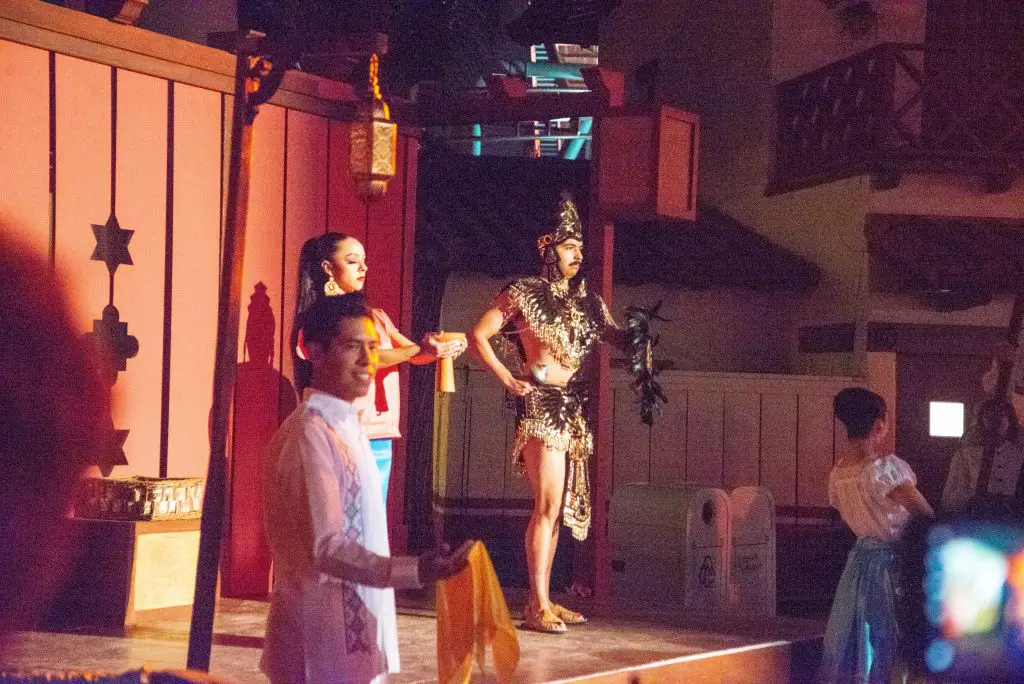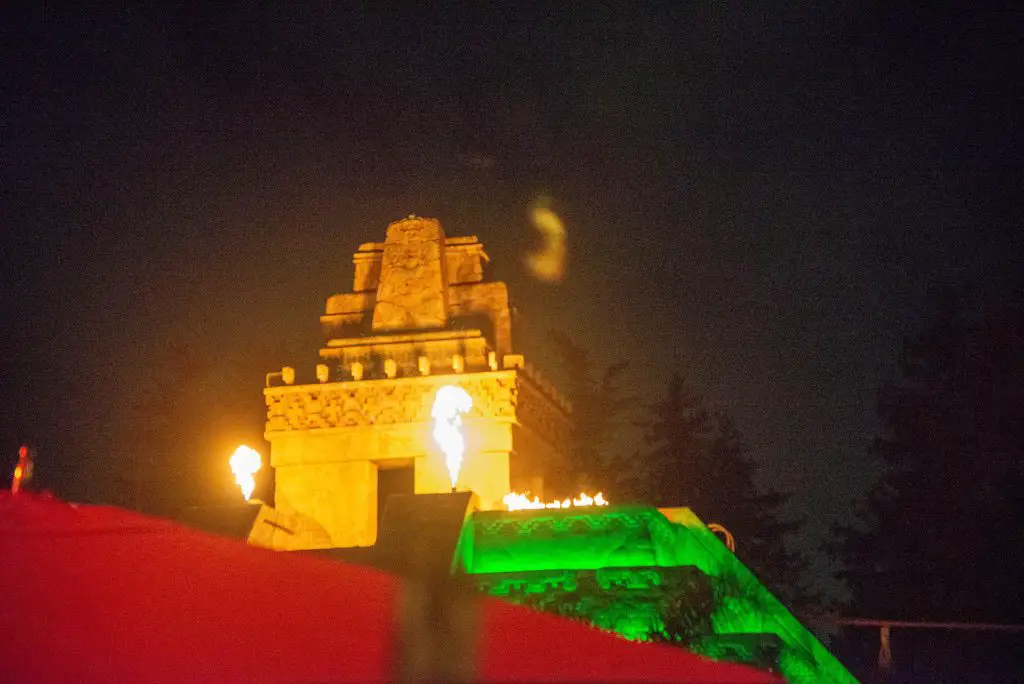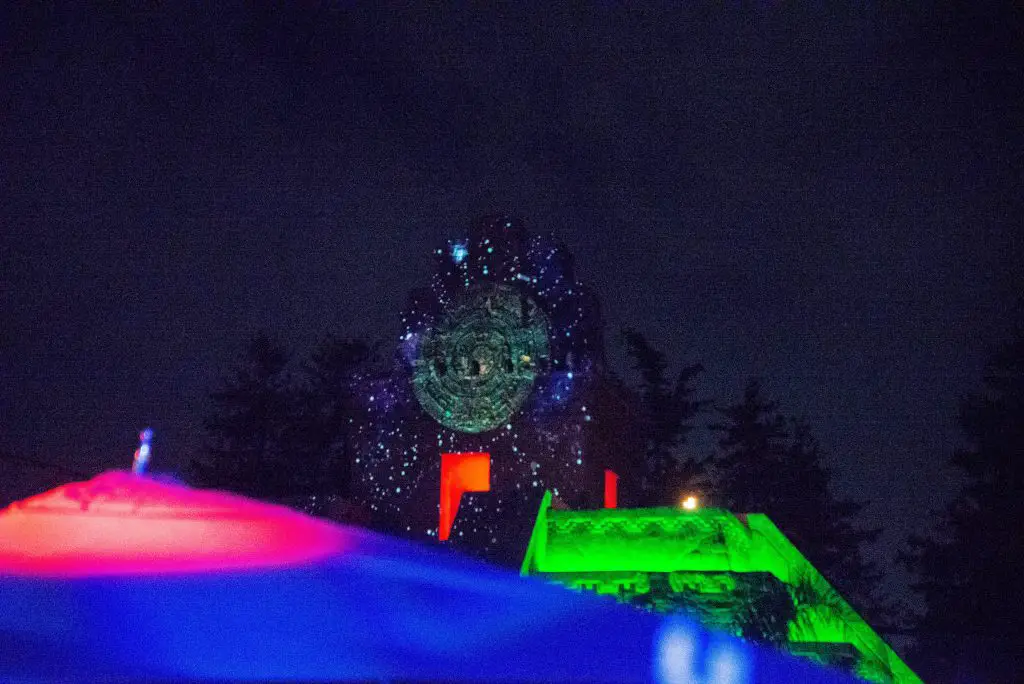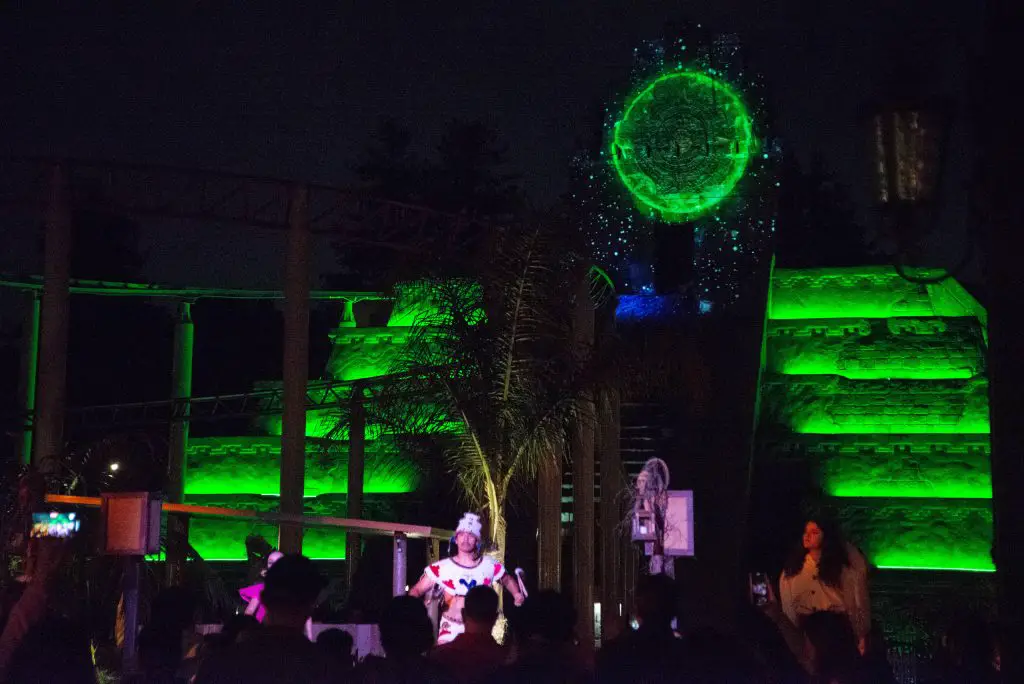 <i>Daps Magic received a sample product or experience for this review in exchange for an honest review. The views of the reviewer are wholly their own. Read full disclosure policy at dapsmagic.com/disclosurepolicy.</i>