As work continues on the transformation of Splash Mountain to Tiana's Bayou Adventure at Magic Kingdom and soon Disneyland, more details continue to be shared about the attraction that will be opening in 2024 in both parks. Earlier today it was revealed that final day of Splash Mountain at Disneyland will be May 30th. It was also revealed that Mama Odie, voiced again by Jenifer Lewis, will be enchanting guests aboard the new attraction. Along with all of these exciting announcements Senior Vice President, Creative Development – Product/Content & Inclusive Strategies, Carmen Smith, shared about a local New Orleans catalyst behind the attraction.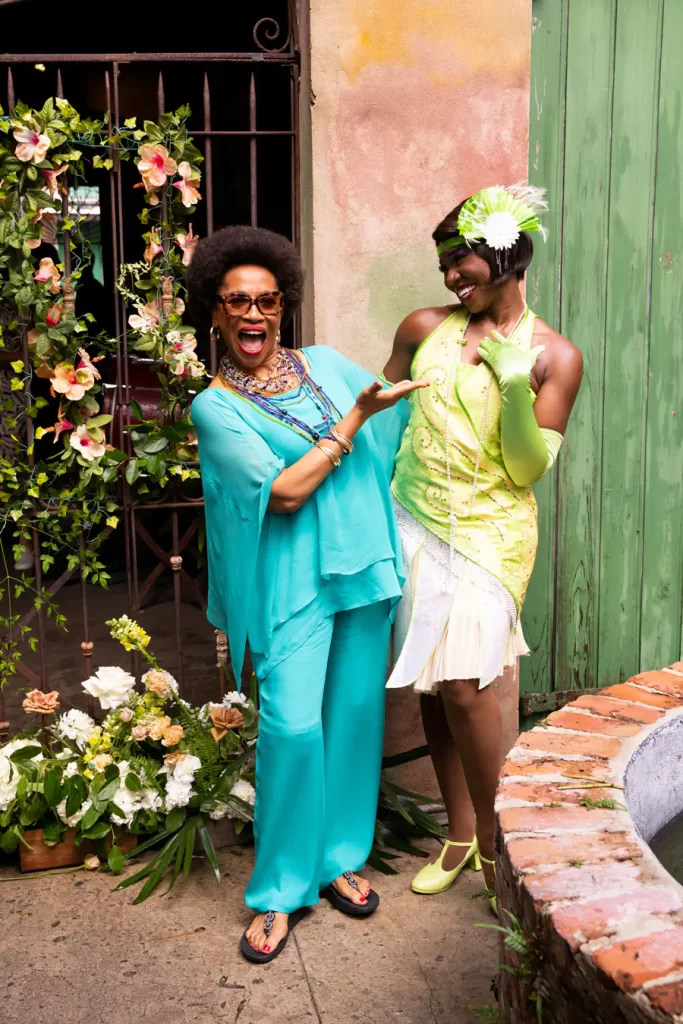 Just like Mama Odie is a catalyst for the magic found in The Princess and the Frog and soon Tiana's Bayou Adventure, Sharika Mahdi is a catalyst for the Imagineers' creations. Mahdi is a New Orleans artist and YAYA Arts Center alumna who inspires Imagineers as they work to create a new attraction in these two Disney parks that are authentic to region where its story takes place.
Sharika Mahdi has been commissioned to create a four part series as part of the development of this new attraction. The most recent piece that Mahdi created shows Mama Odie. It is described as: "a tribute to our wise and whimsical keeper of the bayou."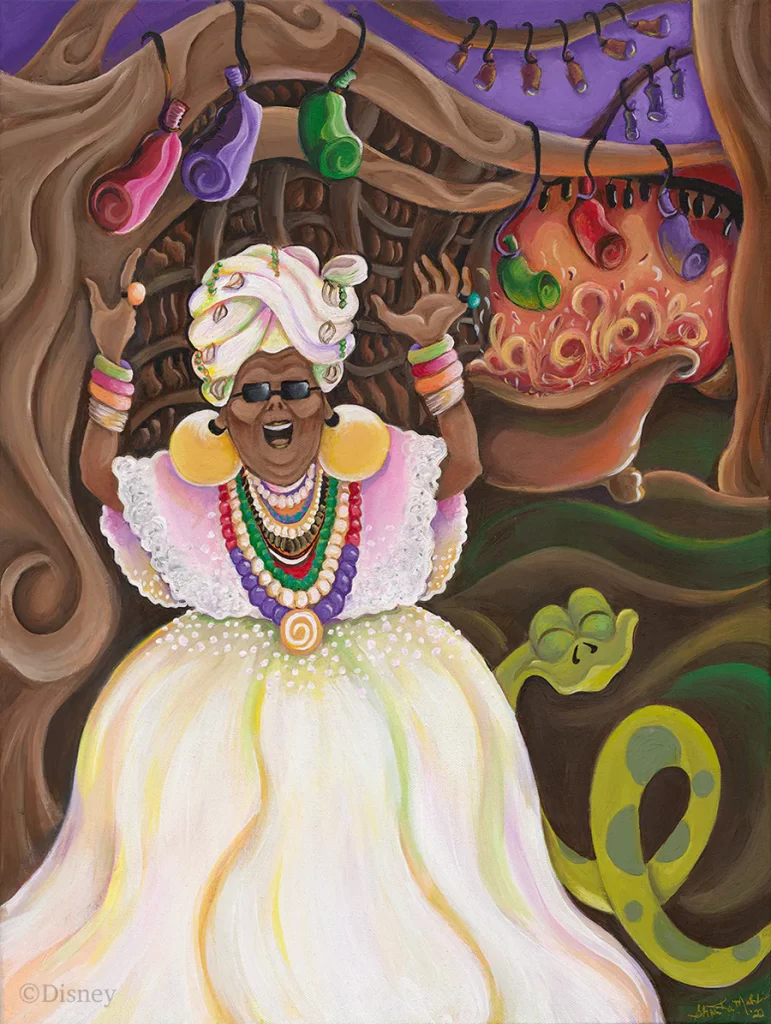 Smith commented on the piece saying, "Notice how the long, flowing brush strokes offer visual cues for the floating journey that lies ahead in Tiana's premier attraction. Along with The Princess and the Frog film, our team continues to use Sharika's latest piece as inspiration for how Mama Odie will appear throughout the attraction. You may see evidence of this in the resemblance of the images above depicting Mama Odie."
Tiana's Bayou Adventure is set to open in Disneyland and Magic Kingdom in 2024. When they experience this attraction, guests will get to see some of their favorite characters from The Princess and the Frog including Princess Tiana, Prince Naveen, Mama Odie, Louis, Eudora, Charlotte, "Big Daddy," the King and Queen of Maldonia and Prince Ralphie.
What do you think about this new piece of inspiring art from Sharika Mahdi? What are you most looking forward to when Tiana's Bayou Adventure opens in 2024? Share your thoughts and opinions in the comments below!