The Believe Key has sold out within a day of the Disneyland Resort resuming sales of Magic Keys. This comes after all four Magic Key levels went on sale earlier in the day at Disneyland.com/magickey. Guests visiting the website who were seeking to purchase a Believe Key found a notification saying that only Imagine Key, Enchant Key, and Inspire Key were available. The Believe Key no longer was included.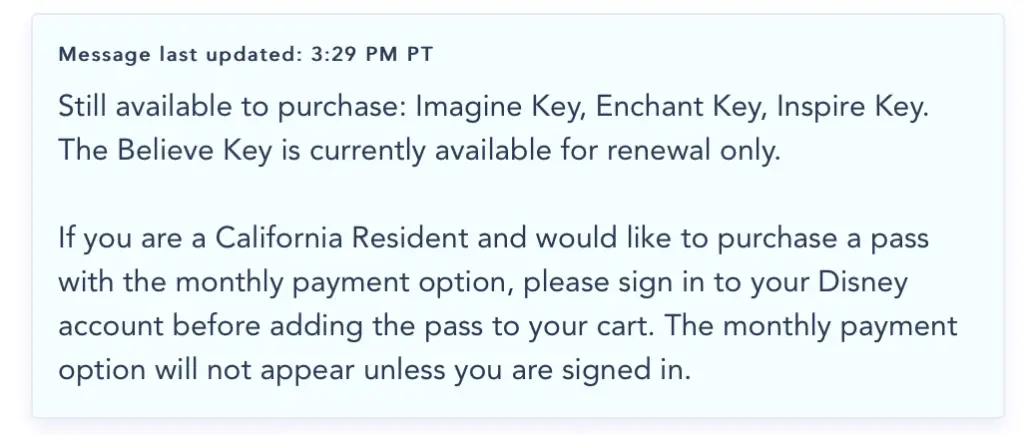 Throughout much of the day, fans would wait an hour or more as they waited to purchase their Magic Keys. The Believe Key was $1,099 and included 6 park reservations at a time, 50% of standard parking, and more. Details can be found here:
Believe Key
6 park reservations at a time
50% off standard parking
Disney Photopass downloads
20% discount on Genie+
10% discount on select merchandise
10% discount on select dining
Blockout dates found on Magic Key calendar
Price: $1,099
At this time, the other three levels of Magic Keys are still available. Daps Magic will continue to follow this story and provide updates as they become available.
Were you able to purchase a Magic Key today? How long did you wait? Did you have one already? What level of Magic Key do you have? Share your thoughts, experiences, and opinions in the comments below!