This weekend the 2023 Disney California Adventure Food & Wine Festival kicked off at the Disneyland Resort. This annual festival is full of foods to try, beverages to enjoy, entertainment, merchandise, and more. With all that is offered, it can be hard to narrow down all of the options to make a choice for where to start. To help with this, Disney has shared a few must-try options for people to check out when visiting Disney California Adventure during the festival. This includes some plan-based options, refreshing beverages, some new offerings for the festival, and also some favorite classics! Check out these highlights here: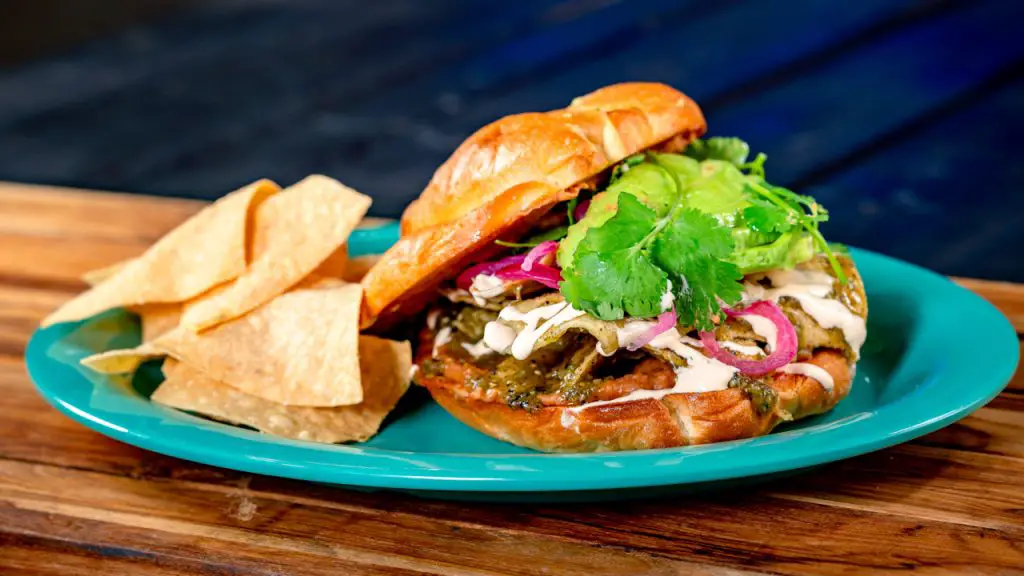 Fully plant-based food menu 
New this year, Paradise Garden Grill will be offering a plant-based food menu during the Disney California Adventure Food & Wine Festival. Some of the new, delicious offerings include: 
Torta de chilaquiles: fresh-made telera bread with green chilaquiles, chorizo beans, chipotle crema, pickled onions, cilantro and avocado spread. 
Buffalo mac and cheese topped with roasted buffalo cauliflower and accompanied by a ranch, carrot and celery salad. 
IMPOSSIBLE™ gyro fries: waffle fries topped with gyro spiced IMPOSSIBLE™ ground beef, cauliflower cheese sauce, tomatoes, cucumbers, onions, tzatziki and pita bread.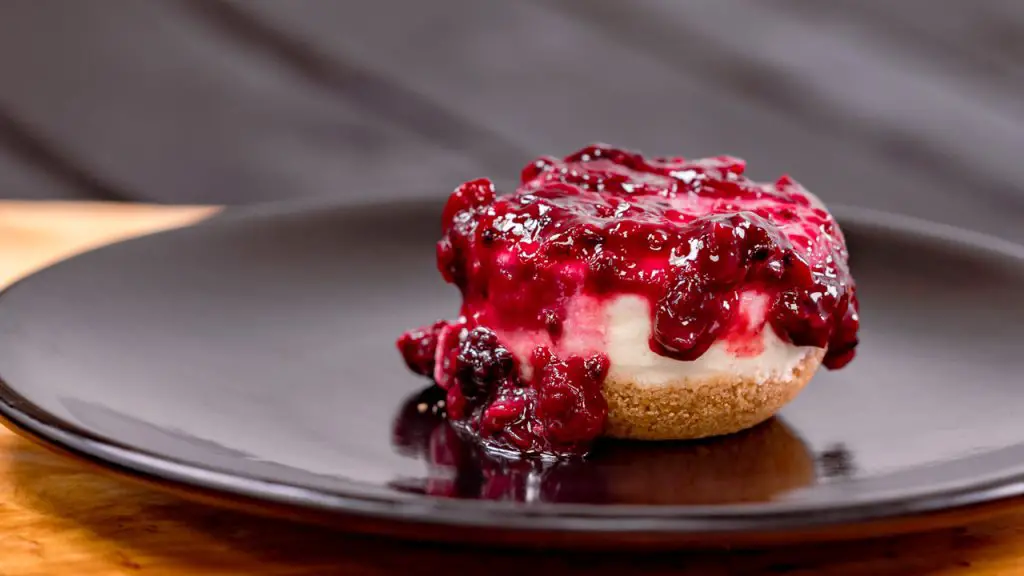 Exciting new offerings 
This year's festival offers more than 60 new dishes for guests to discover, including: 
Kenny's family cheesecake topped with mixed berry compote (Berry Patch). 
BBQ beef brisket slider featuring Fiscalini Farmstead smoked cheddar with dill pickles on salt and pepper brioche (Cluck-A-Doodle Moo). 
IMPOSSIBLE™ nacho mac and cheese: cheddar mac with seasoned IMPOSSIBLE™ ground beef, tomatoes, olives, jalapeños and guacamole (Avocado Time). 
Elote paleta: sweet corn paleta with parm crema, chile-lime seasoning, corn crunch and cilantro (Golden Dreams). 
Grilled peach toast with ricotta-mascarpone spread and arugula salad on toasted sourdough bread (Pacific Wharf Café).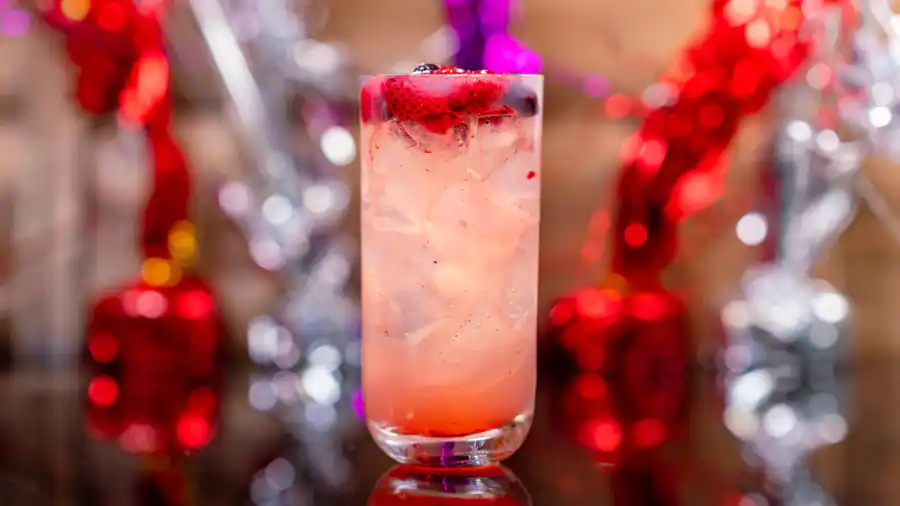 A sweet selection of delicious drinks 
From specialty cocktails to nonalcoholic favorites, the Disney California Adventure Food & Wine Festival has a wide selection of refreshing beverages. Notable highlights for 2023 include: 
Flowers and bees: gin, elderflower liqueur, lemon juice, honey, and hibiscus and lavender syrups garnished with a purple pansy (Nuts About Cheese). 
Raspberry limoncello-ade: limoncello, grapefruit liqueur, house-made mint syrup, raspberry syrup and lemon juice, garnished with a white orchid (Garlic Kissed). 
Echo Park cooler: Joffrey's Coffee & Tea Co. Ceylon & raspberry rose tea, raspberry purée, lychee and rose syrups and lime juice garnished with a lime wheel (Nonalcoholic) (LA Style). 
Blueberry pancake cold brew: Joffrey's Coffee & Tea Co. Mexico origin coffee, maple, brown butter and demerara syrup, and oat milk with a blueberry sweet cream made with cream, oat milk, vanilla syrup, blueberry syrup and purée (Nonalcoholic) (Berry Patch).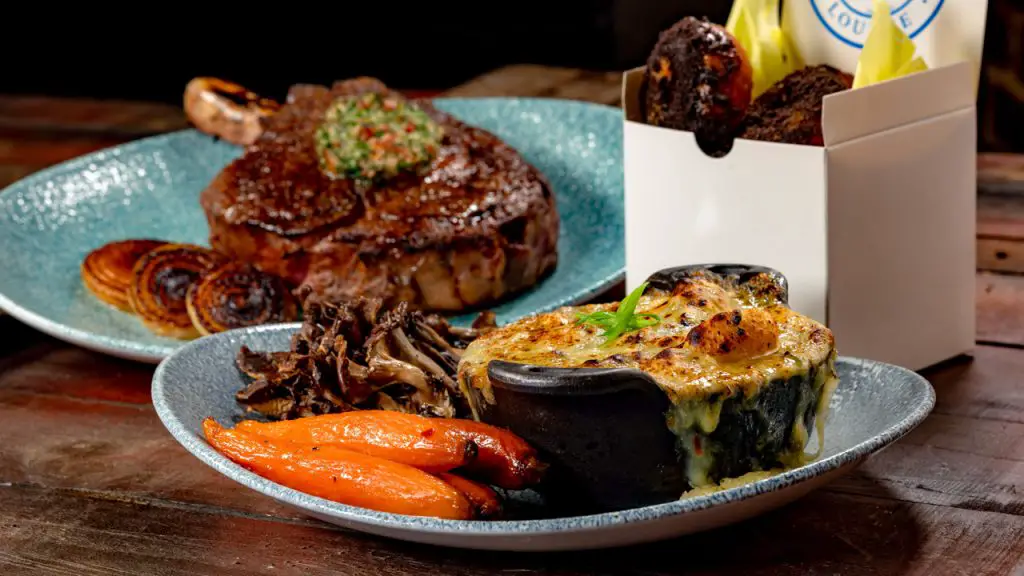 Returning guest favorites 
Culinary adventurers may once again relish in fan-favorite small plates. Among the offerings making a comeback are: 
IPA sausage dog on a pretzel roll with onion-pepper jardinière, cheddar cheese sauce and malt vinegar-onion crunch (California Craft Brews). 
Grilled top sirloin with roasted garlic-Gruyère smashed potatoes and black garlic chimichurri (Garlic Kissed). 
Chile relleno empanada with arbol pepper salsa and oaxaca and cotija cheeses (Peppers Cali-Ente). 
Ribeye for Two, paired with a specially selected glass of wine: a 28-ounce, bone-in ribeye with glazed baby carrots, poblano-potato bake, roasted mushrooms, cipollini onions and bourbon-bacon compound butter, followed by cookies and cream donuts for dessert (Lamplight Lounge). 
Mickey Mouse-shaped macaron: chocolate Mickey macaron filled with caramel ganache and SNICKERS bar pieces (Nuts About Cheese).