Jump to recipe
There are so many delicious tastes to both eat and drink during the 2019 Disney California Adventure Food & Wine Festival. On top of the main offerings most people know about, there are also some hidden food items to be found. Another option during the festival is to eat with some of the chefs who help create the food and beverages of this festival.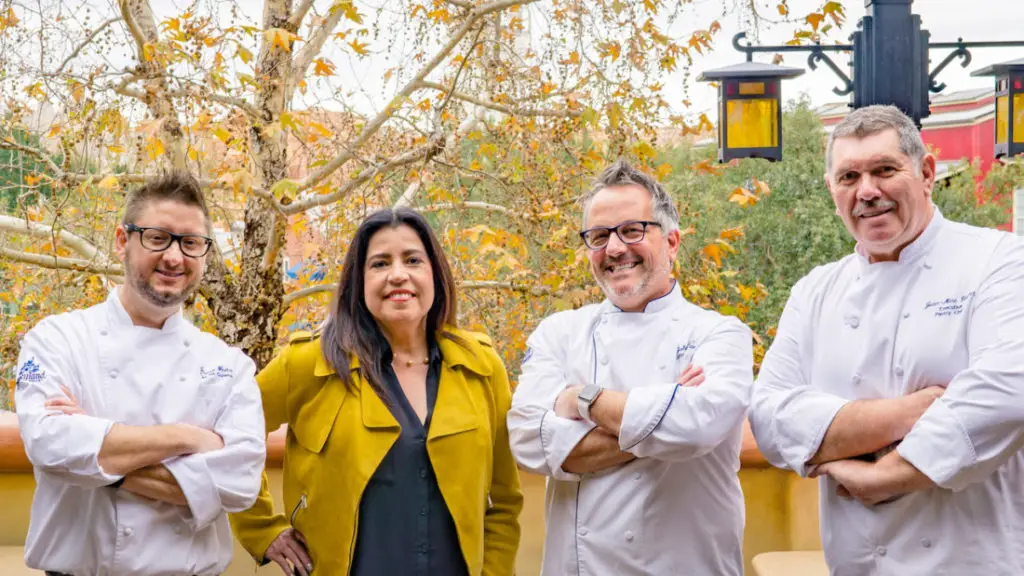 This special four course meal event will allow guests to experience food with some of the Disneyland Resort culinary team on hand to enhance the dining experience. This special event will take place on Thursday, March 28, 2019, from 6:30 to 9 p.m. in The Vineyard Room at Wine Country Trattoria. Advanced reservations required and space is limited. For more information and to make reservations, visit the Disneyland Resort website or call the Disneyland Dine Line at 714-781-DINE (714 781-3463).
The event will have food and beverages paired for each course to create the ultimate Disney dining experience. Afterward, both chefs and sommeliers will be on hand to chat and take photos.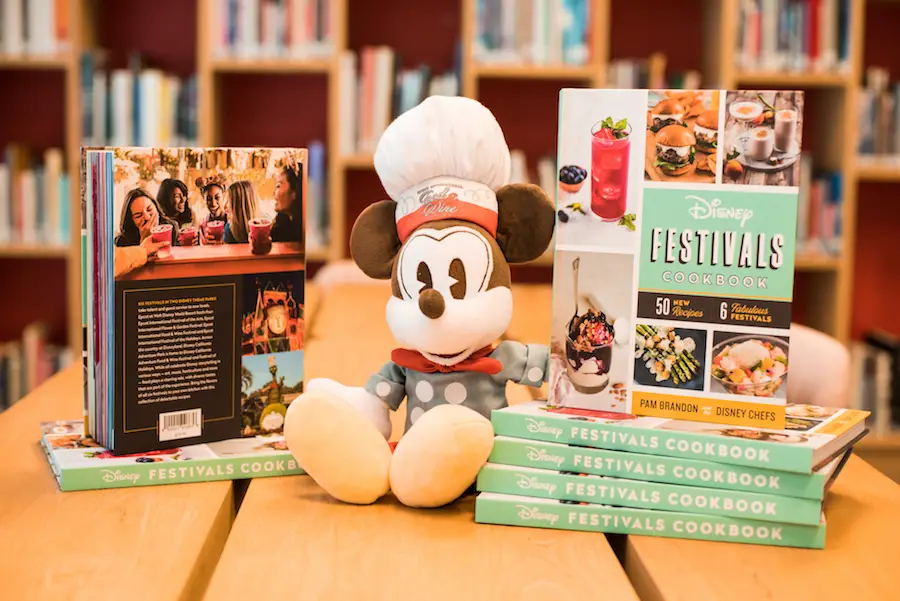 The chefs and sommeliers that will be a part of this special event have all been featured in the newest edition of the Disney Festivals Cookbook. One of the recipes that can be found in this cookbook is for Shrimp Boil Tacos. This recipe we are sharing with you today for you to recreate the culinary magic found during the Disney California Adventure Food & Wine Festival.

Ingredients
Shrimp Boil Taco Filling Ingredients
1 1/2 pounds medium shrimp
2 sticks unsalted butter
2 tablespoons Old Bay Seasoning
1 tablespoon Cajun seasoning
1 1/2 teaspoons paprika
1/2 teaspoon cayenne pepper
4 garlic cloves, chopped
2 links andouille sausage, diced
Kernels from 4 ears fresh corn
Taco Ingredients
1 tablespoon canola oil
12 (4-inch) blue or yellow corn tortillas
1 bunch cilantro, chopped
2 limes, cut into quarters
Instructions
FOR SHRIMP BOIL TACO FILLING:
Peel and devein shrimp. Remove tails and cut shrimp into bite-size pieces.
Melt butter in large skillet over medium heat. Add Old Bay, Cajun seasoning, paprika, cayenne and garlic. Cook for 1 to 2 minutes, or until garlic and spices are fragrant. Add shrimp and cook 3 to 4 minutes, or until pink and opaque.
Add sausage and corn and cook for 5 minutes, until heated through.
Keep warm until ready to serve.
TO SERVE:
Heat oil in large skillet until shimmering. Add tortillas in batches and cook for a few seconds on each side, until soft and warm. Drain on paper towels.
Top fried tortillas with shrimp mixture. Garnish with chopped cilantro.
Serve with lime wedges.
© 2023 dapsmagic.com
What did you think of this recipe? How did it turn out? Share your thoughts in the comments below!