Disneyland Paris is now showing Let's Sing Christmas! in Discoveryland at the Videopolis stage. This year, one of the special moments in the show is when Minnie Mouse sings "All I want for Christmas is… Mickey." To add some extra magic to the moment, Sophie and Steve patternmakers & tailors from the Costuming workshop added some extra magic to Minnie Mouse's outfit. Disneyland Paris shared the following interview with Sophie and Steve about this new outfit.
Tell us about your professional journey. Why did you join Disneyland Paris? 
Sophie: I studied tailoring and patternmaking for womenswear and learned how to make corsets as I wanted to work in the movie, lingerie, or haute couture industry. Working at Disneyland Paris was a childhood dream, and it will soon be a year since I joined the company after responding to a job advertisement on the Disneyland Paris Careers website. The costume design projects I have worked on notably include Goofy's Newport Bay Club-themed costume and the outfit worn by Clarabelle as part of "A Parisian day with Minnie or friends." 
Steve: As far as I am concerned, I joined Disneyland Paris five years ago after many years of experience within several fashion houses and a leather manufacturing company that worked with several of these houses. One of the first costume design projects I worked on was Merida's dress for the Disney Pirate or Princess: Make your Choice! show. The most memorable projects I have worked on include Timon's costume in The Lion King: Rhythms of the Pride Land show, as it was custom made.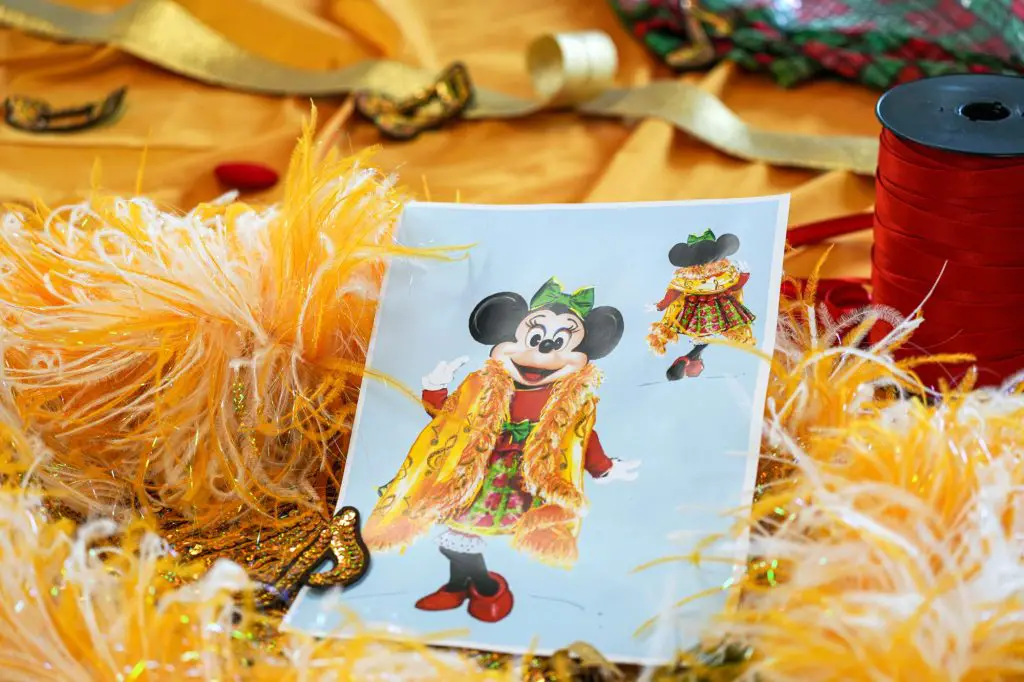 What does the patternmaker & tailor profession entail?  
Sophie: Here, within the Costuming workshop, we are a team of five patternmakers & tailors. Our role consists of bringing the costumes designed by the costume designer team to life. If we compare our roles with roles in the housebuilding industry: the designer is the person who imagines what the house will look like, the architect is the one that draws house plans – like us, when we create patterns – and builders are those who lay bricks, just like seamstresses turn drawings into real costumes. 
Steve: That's exactly it. We cut, tailor, and determine volumes based on the sketches provided by designers. To this end, we have a lot of conversations with them, especially regarding the choice of materials. Sometimes designers have specific materials in mind when they draw costume sketches, but we can absolutely suggest other materials if we think they may be inconvenient or hard to clean.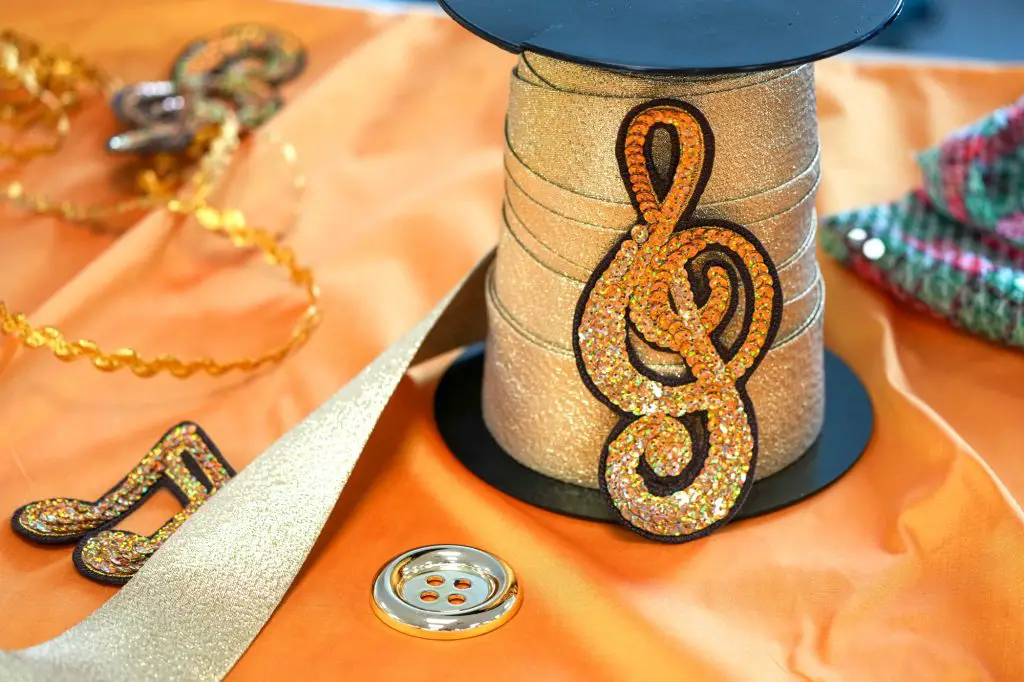 What was the process for making these new costume pieces for Minnie? 
Sophie: It is a brand-new scene and Emanuel Lenormand – the show director of Let's Sing Christmas! – wanted to make Minnie's costume more beautiful than ever. As far as I am concerned, I worked more specifically on the stole, which is bordered by a boa that is over 6 metres long! Sewn on a taffeta material – which is a delicate and hard-to-handle fabric – the stole was first made by a plumassier [feather craft artist] with whom we collaborate. We received the request in June and finished designing the stole early November, as we had to draw sketches, get them approved, determine volumes, get our toile approved, make patterns, cut fabric, stitch materials together, get the prototype approved and design the final product. Adjustments were obviously made throughout the different phases. Four of us worked on the stole: the designer, the costume maker, the seamstress and me, as I was in charge of making patterns.  
Steve: I worked on Minnie's skirt, which is made out of glittery muslin, a very flowy and pretty complex fabric. The most complicated part was to work on the tartan print, as we had to properly align checkered patterns. More generally speaking, for this project, we were fortunate to be able to talk directly to the show director and clearly understand what he had in mind. This costume has been designed for a show, so there were many elements to take into consideration so that Minnie's performance can be as successful as possible!