This week there have been a lot of updates about the next Indiana Jones film. A first image of Indy has been released, the villain has been revealed, and it also was shared that Indiana Jones will be seen as a younger iteration of himself. Now, thanks to Empire Magazine, there is a first look at Phoebe Waller-Bridge as Indiana Jones' goddaughter.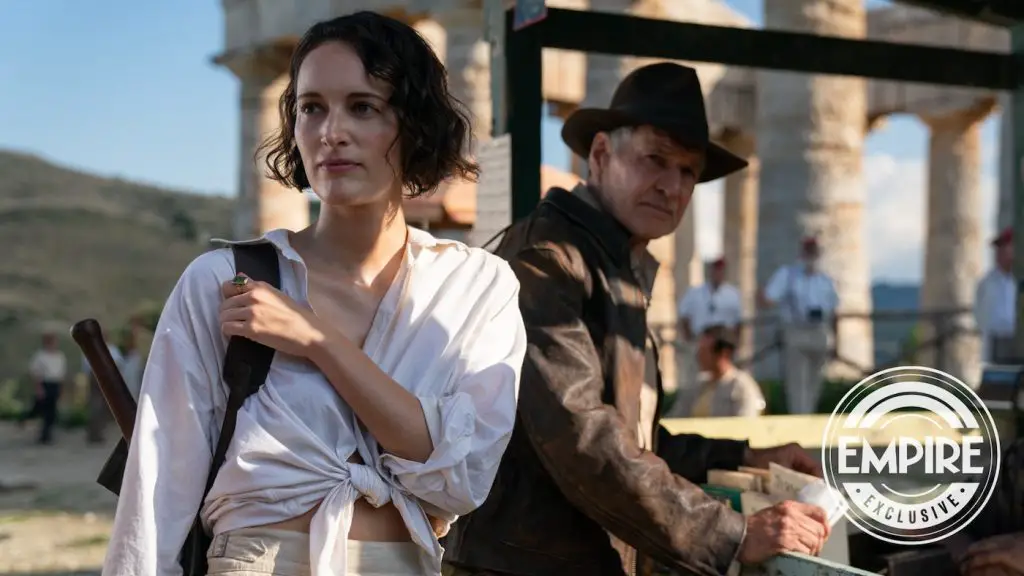 Not a lot is known about Phoebe Waller-Bridge's character in Indiana Jones 5. "She's a mystery and a wonder," Waller-Bridge shared about her character who is named Helena with Empire Magazine. Director James Mangold revealed a tiny bit more as he described Helena as "slippery, charming, the girl next door, a grifter". Harrison Ford simply added that Helena is "a pioneer in ethical accounting".
The role came to Phoebe Waller-Bridge during a conversation with Lucasfilm President Kathleen Kennedy. "Kathy was in London and asked to have dinner with me, and casually mentioned this," recalls Waller-Bridge. "I immediately ordered ten bottles of wine. Then it was the fastest I've ever read a script; I came out of a sort of haze afterwards. I just couldn't believe how much fun I had and how moved I was by it. And then I had a Zoom and screamed, 'YES!' at them all."
Once in the role, James Mangold gave Waller-Bridge the inspiration point for Helena was Barbara Stanwyck's role in 1941 comedy The Lady Eve. "I was like, 'Oh yeah, sure, I'll just do my Barbara Stanwyck'," laughs Waller-Bridge. "IT'S AN IMPOSSIBLE FEAT." This led to cunning and comedy and because it is an Indiana Jones film, it also means there are actions sequences! "Honestly, I just loved it," she said. "When you're playing a character who throws herself on the back of a vehicle, there's no acting around that. You just have to bloody do it."
Indiana Jones 5 will be in theaters on June 30, 2022. What do you think of Indiana Jones getting a stepdaughter that is portrayed by Phoebe Waller-Bridge? Share your thoughts and opinions in the comments below!