This year at Oogie Boogie Bash there were several new characters added to the lineup for the Halloween party at Disney California Adventure. This year, Entertainment seemed to go all out. The Daps Magic team thought that the entertainment and entertainers really made the night. Just like last year, new characters were added to the Oogie Boogie Bash this year as well.
This year, the new characters came from quite a few different backgrounds. They came from Disney, and Pixar, and some were also inspired by Disney's live-action films. The following new characters could be found at Disney California Adventure for the Oogie Boogie Bash:
Ernesto de la Crus – Pixar's Coco
Bruno – Disney's Encanto
Madam Mim – The Sword in the Stone
Mother Gothel – Disney's Tangled
Minnie Mouse, Daisy Duck, and Clarabelle Cow as the Sanderson Sisters – Disney's Hocus Pocus and Hocus Pocus 2
New Oogie Boogie Bash Characters
The various characters could be found in different parts of the parks. The Daps Magic team and some contributors were able to film and photograph all of them at Oogie Boogie Bash. Below are the photos and individual videos of these new characters.
Ernesto de la Cruz
Ernesto de la Cruz is the antagonist in Pixar's Coco. He was a famous singer and a heartthrob. He also as known for saying, "Success doesn't come for free. You have to do whatever it takes to seize your moment." He also was willing to do just that, no matter what the cost. In Coco, Miguel shared about Cruz saying, "Ernesto de la Cruz, the greatest musician of all time…He started out a total nobody from Santa Cecilia, like me. But when he played music, he made people fall in love with him. He starred in movies. He had the coolest guitar. He could fly! And he wrote the best songs!…He lived the kind of life you dream about… Until 1942…When he was crushed by a giant bell. I want to be just like him!"
Bruno
Bruno was the "black sheep" of the Madrigal family in Disney's Encanto. He could see the future and had an affinity for rats which led to him be estranged from the Madrigal family and disappearing. Mirabel said, "My Tío Bruno – (We don't talk about Bruno!) They say he saw the future. One day, he disappeared." Not a villain, Bruno explained why he left saying, "Abuela worried about the magic. So she begged me to look into the future. See what it meant. And I saw the magic in danger, our house breaking, and then I saw you. But the vision was different. It…it would change and there was no one answer, no clear fate. Like your future was undecided, but I knew how it was gonna look, I knew what everyone would think because I'm Bruno and everyone always assumes the worst. So…"
Sanderson Sisters
Minnie Mouse, Daisy Duck, and Clarabell Cow showed up at the Oogie Boogie Bash as the Sanderson Sisters from Disney's Hocus Pocus and soon Hocus Pocus 2. The Sanderson Sisters are a trio of witches who were brought back to modern day Salem, Massachusetts by Max Denison in 1993 during the events of Hocus Pocus. They attempted to be immortal by sucking the life force out of children. They were defeated but now, decades later, the Sanderson Sisters are back and up to their antics again with the new film that is arriving on Disney+ on September 30.
Madam Mim
Madam Mim is the nemesis of Merlin in Disney's The Sword in the Stone. She believes herself to be the greatest wizard of all time. Merlin thinks differently. She is a wicked old witch who delights in the misery of others. Her delight in the misery of others is seen throughout her appearance in the movie as she says things like, "Sounds like someone's sick. How lovely. I do hope it's serious. Something dreadful." She is also known for hating sunlight.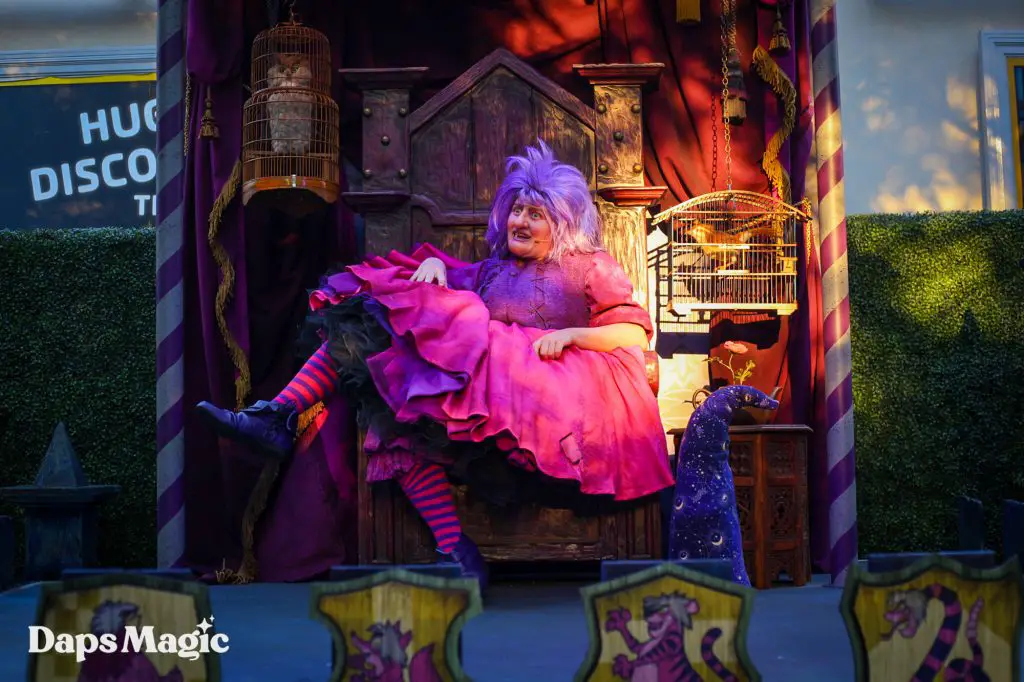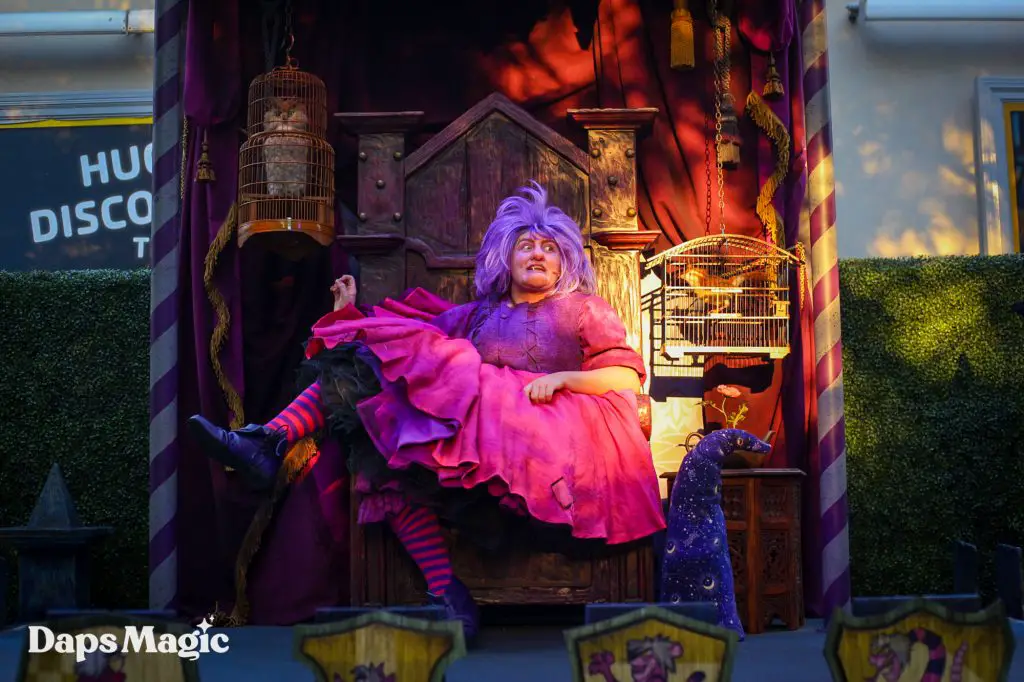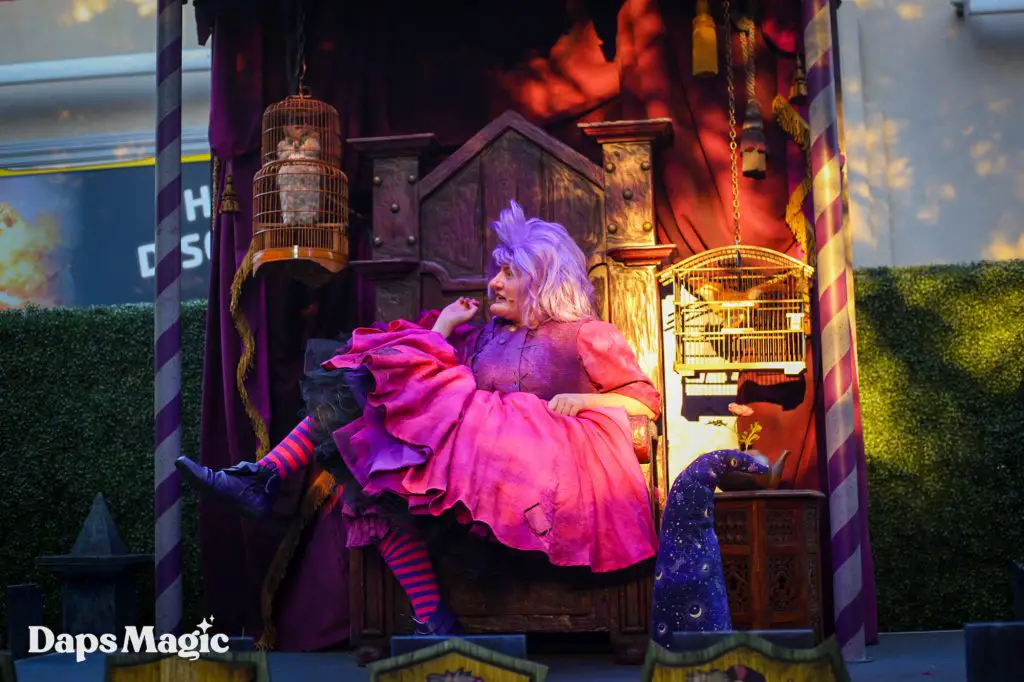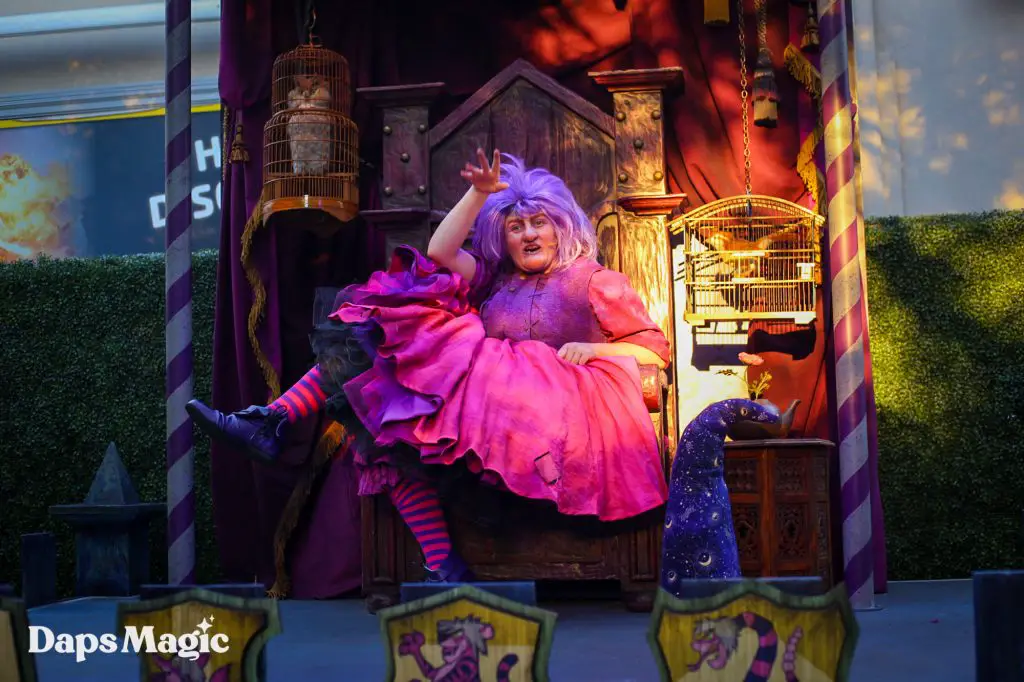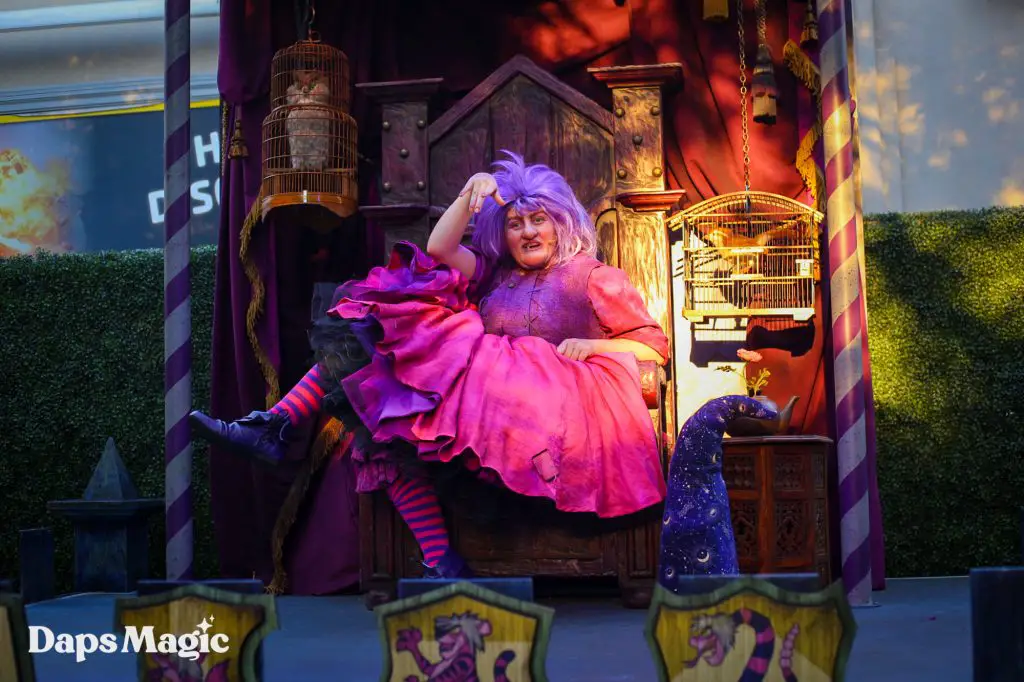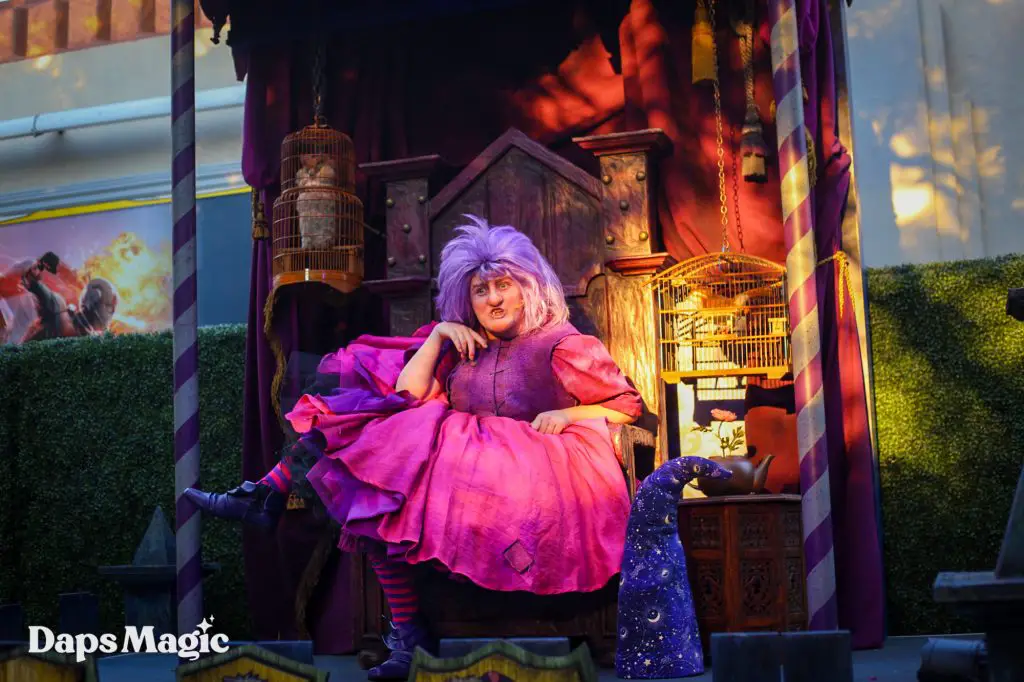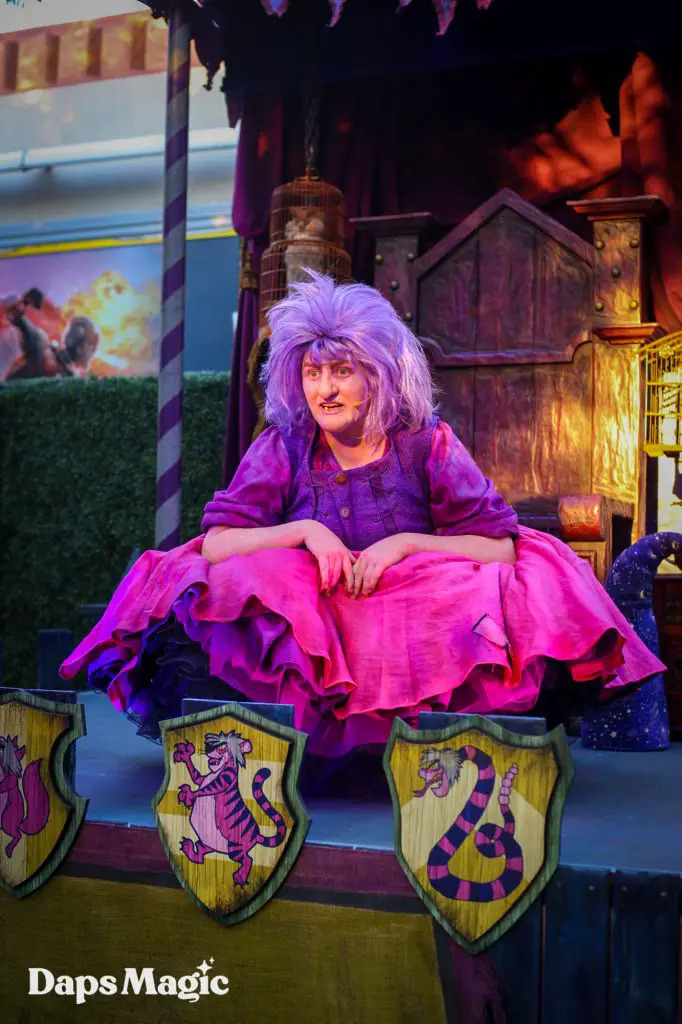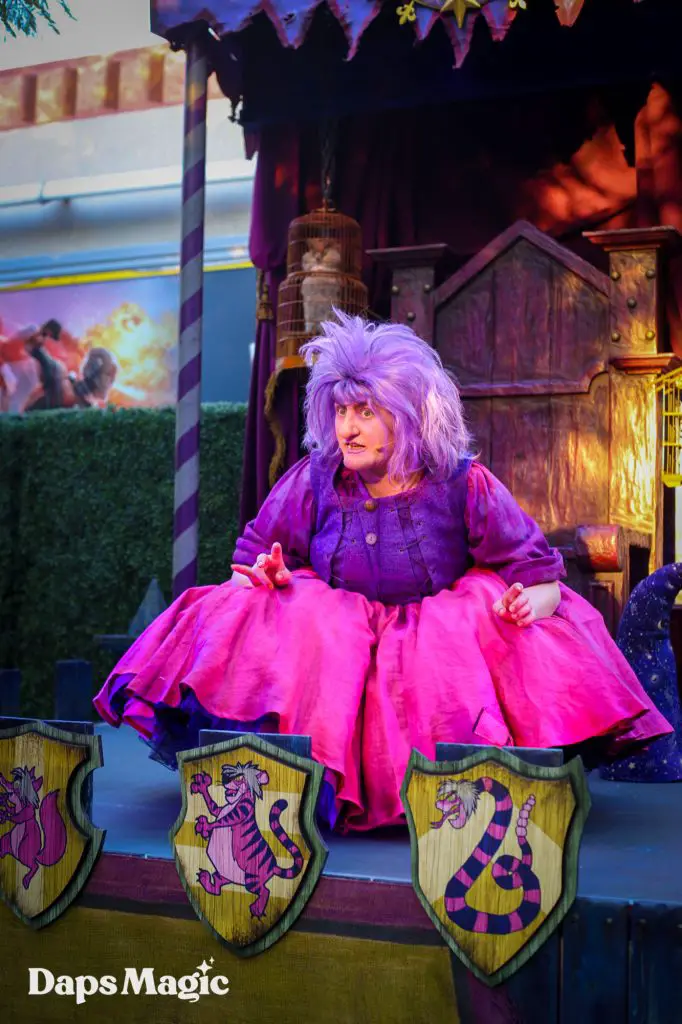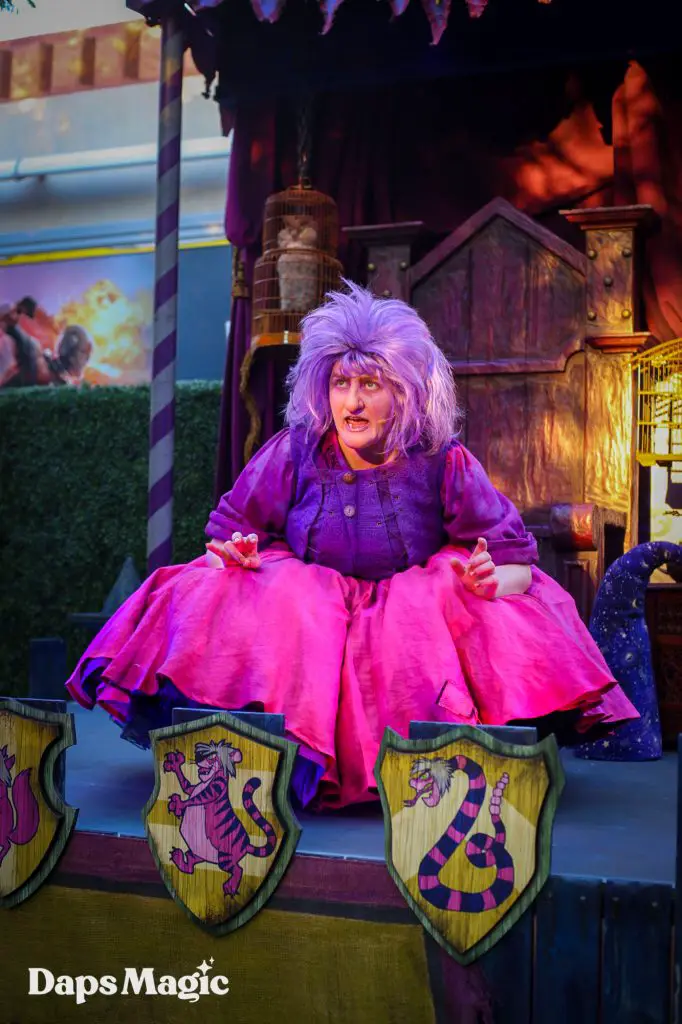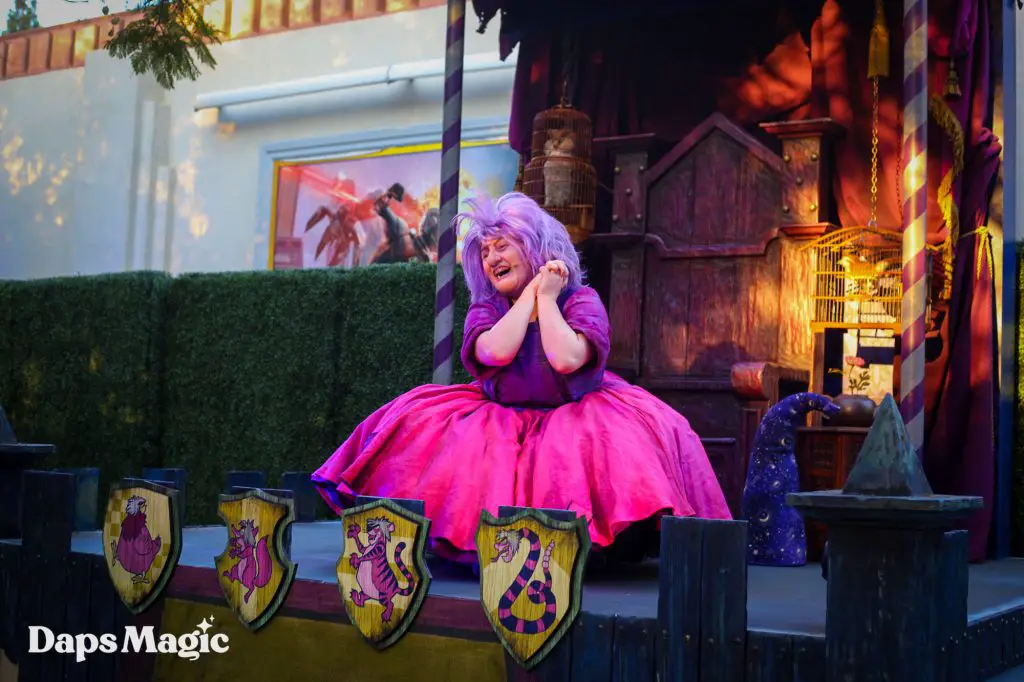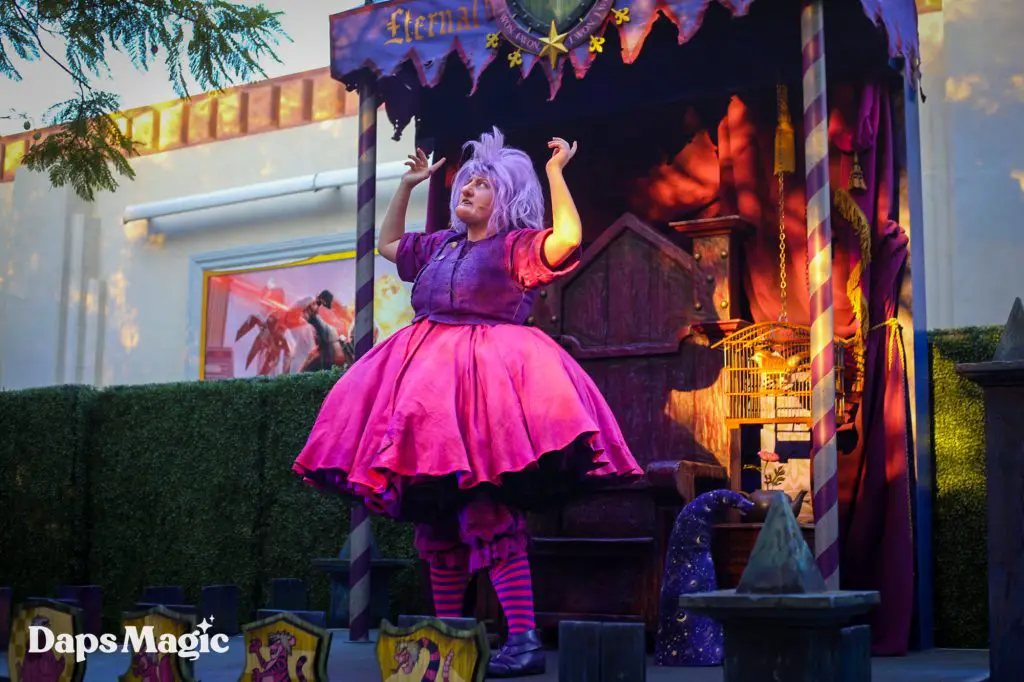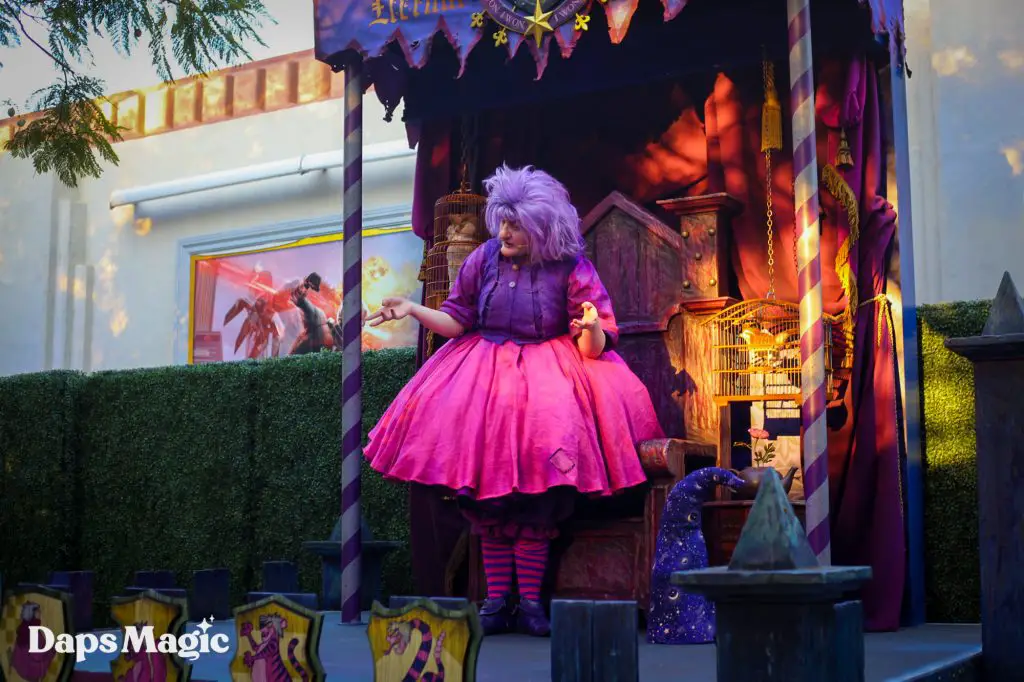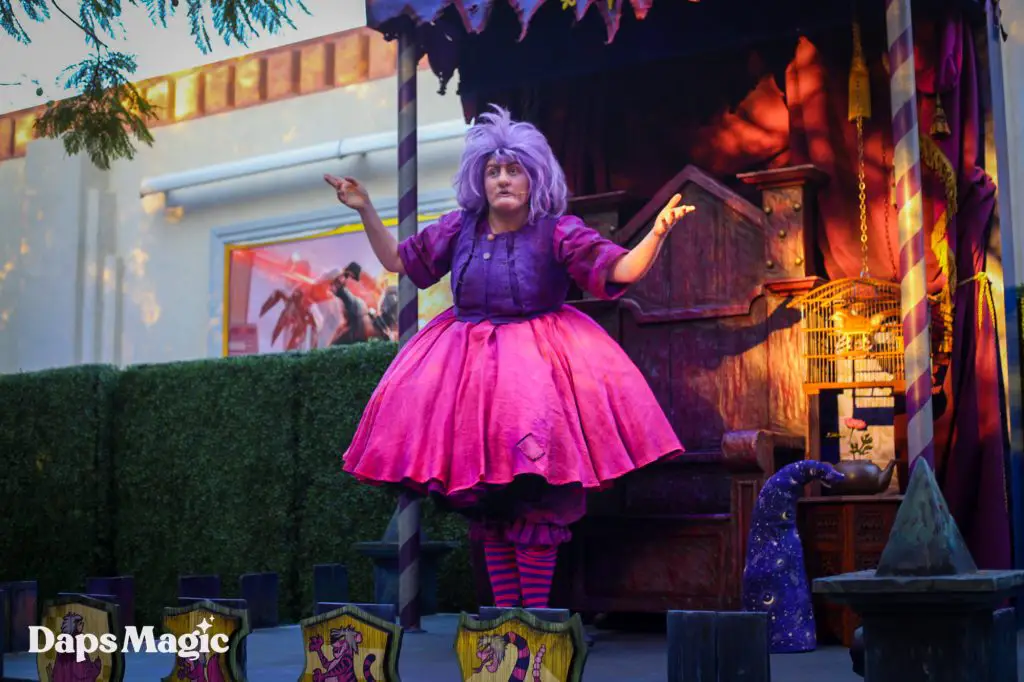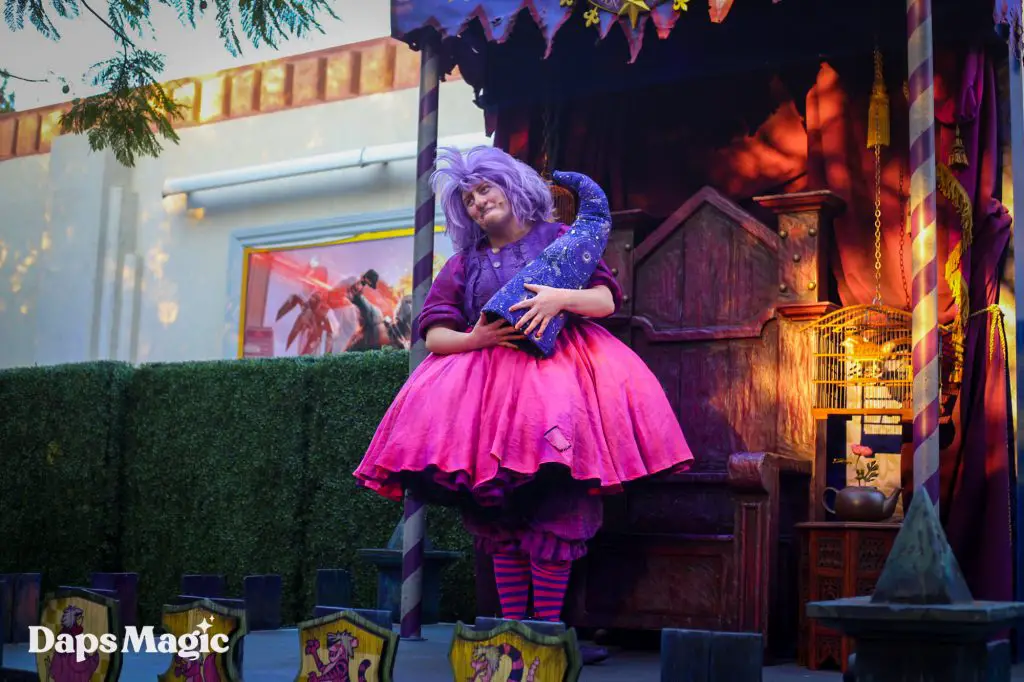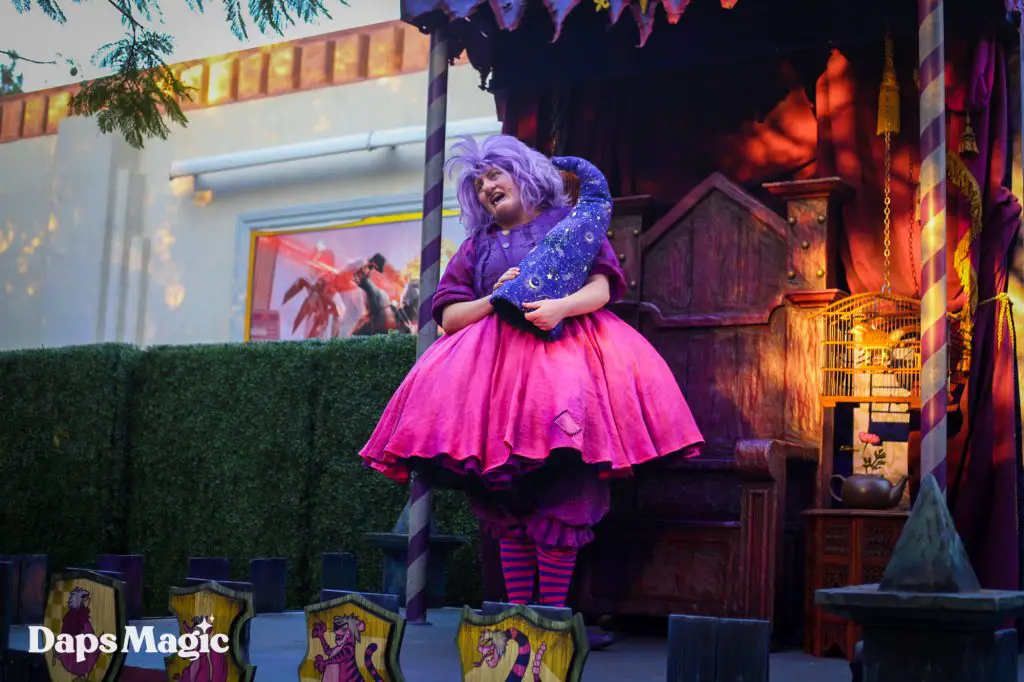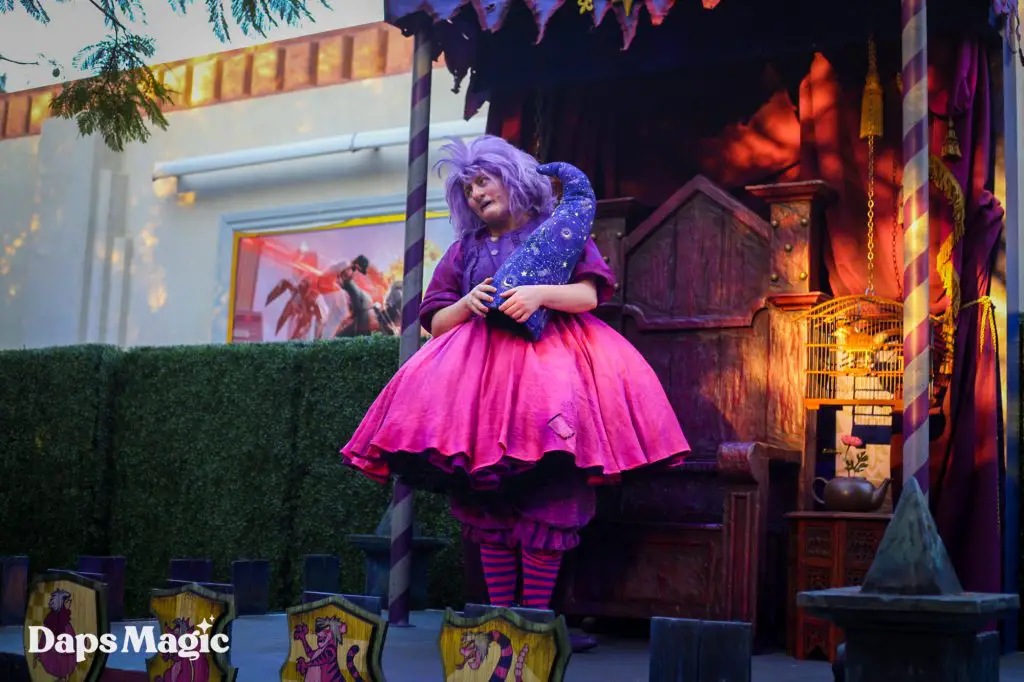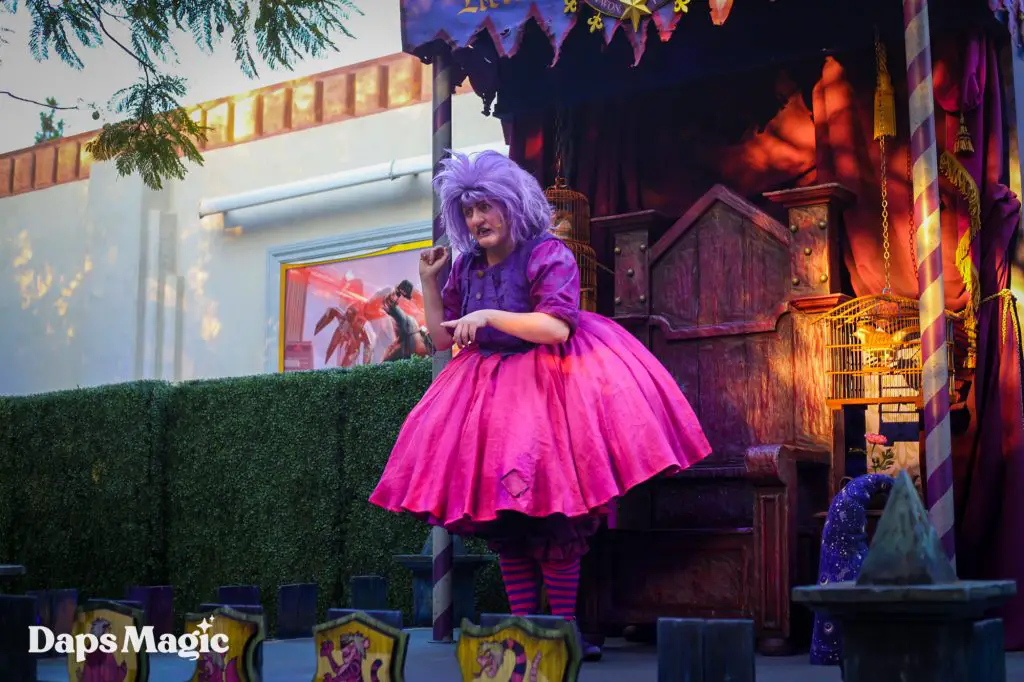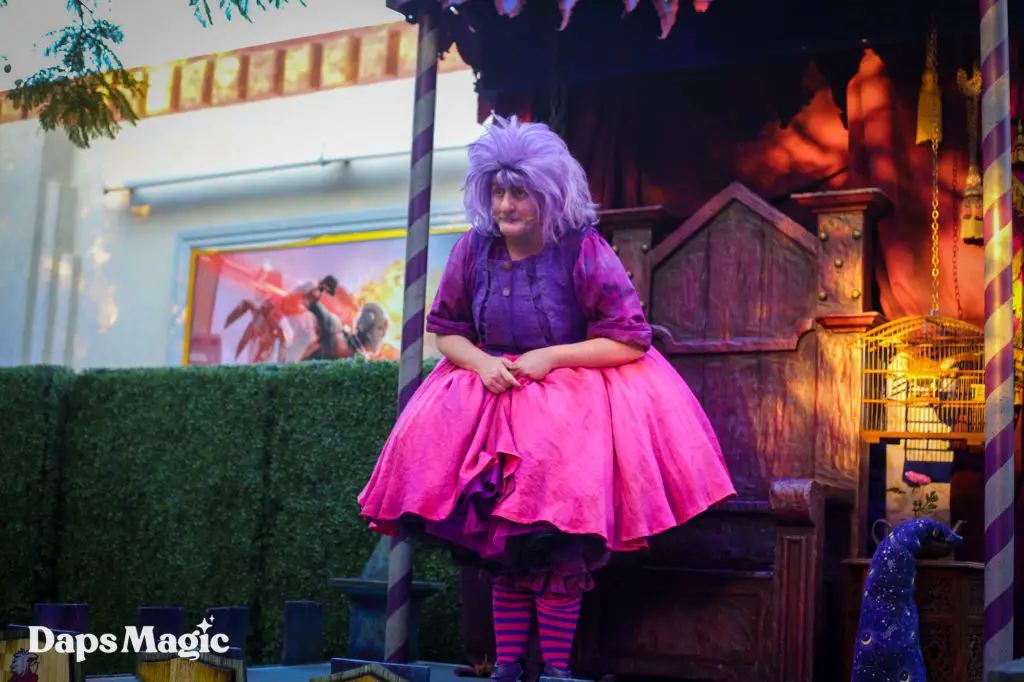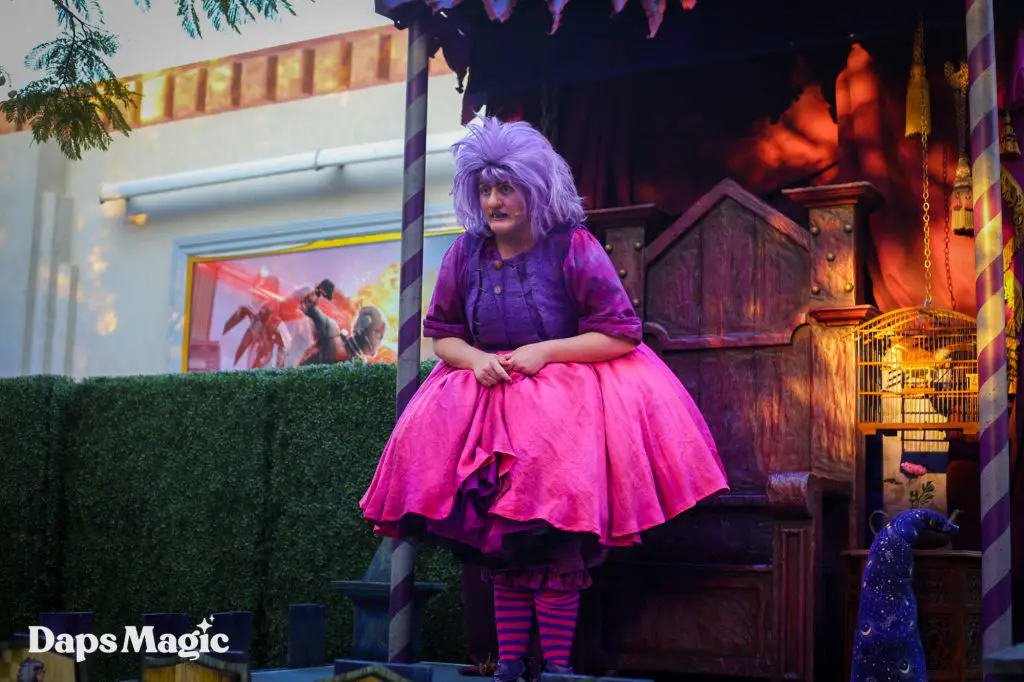 Mother Gothel
Mother Gothel is the main antagonist in Disney's Tangled. She kidnapped Rapunzel and then locked in a tower for most of her life and then did everything in her power to keep her from leaving and living her own life. She also stole the power of Rapunzel's hair to keep herself young and beautiful. She disguised her cruelty towards Rapunzel as being caring and protective.
Which of the new characters at Oogie Boogie Bash did you like the most? Are you going to the Oogie Boogie Bash this year? Share your thoughts and opinions in the comments below!

Subscribe to DAPS MAGIC's YouTube Channel!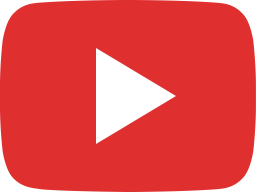 Sanderson Sisters – Oogie Boogie Bash- Halloween Time 2022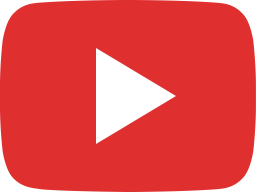 Ernesto de la Cruz Sings 'Remember Me' – Oogie Boogie Bash- Halloween Time 2022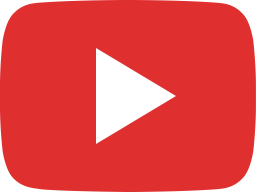 Madam Mim – Oogie Boogie Bash- Halloween Time 2022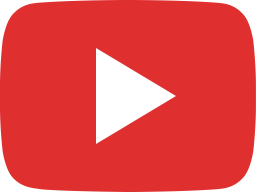 Mother Gothel – Oogie Boogie Bash- Halloween Time 2022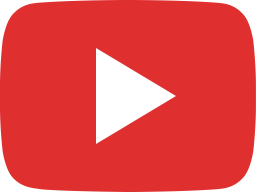 Cruella – Oogie Boogie Bash- Halloween Time 2022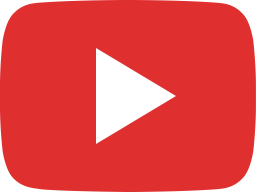 Sanderson Sisters – Oogie Boogie Bash- Halloween Time 2022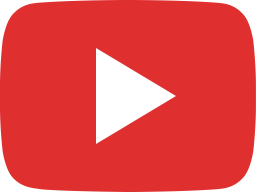 Bruno – Oogie Boogie Bash- Halloween Time 2022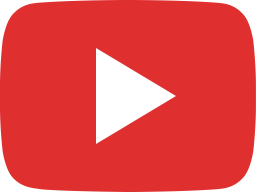 New Oogie Boogie Bash Characters – Remember Me – Disney California Adventure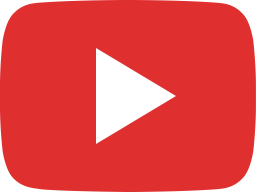 FIRST: Headless Horseman – Oogie Boogie Bash – Disney California Adventure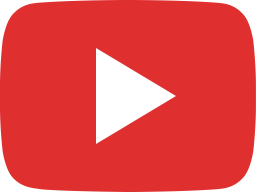 FIRST: Headless Horseman – Oogie Boogie Bash – Disney California Adventure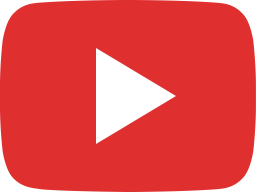 FIRST: Frightfully Fun Parade – Oogie Boogie Bash – Disney California Adventure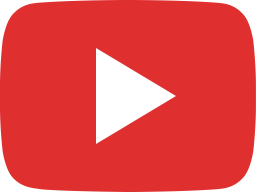 Meeting the Blue Fairy – Oogie Boogie Bash – Disney California Adventure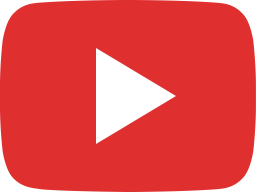 Meeting Merlin – Oogie Boogie Bash – Halloween Time – Disney California Adventure 2022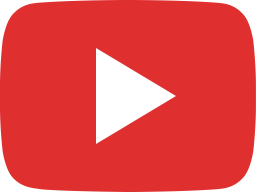 Oogie Boogie Bash Full Experience – Daps Vlog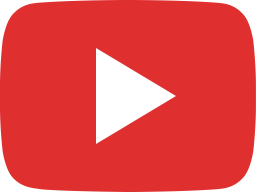 Merlin – Oogie Boogie Bash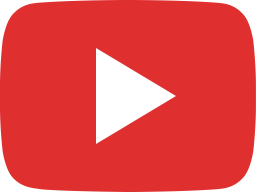 Agatha Harkness – Oogie Boogie Bash 2022 Opening Night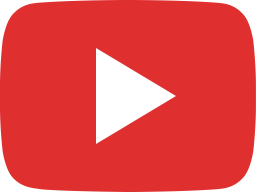 Madam Mim – Oogie Boogie Bash Opening Night – Halloween Time 2022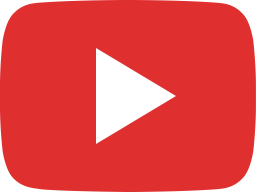 Villains Grove – Oogie Boogie Bash 2022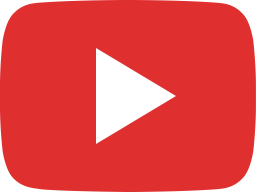 Carthay Circle Projection Moment – Oogie Boogie Bash 2022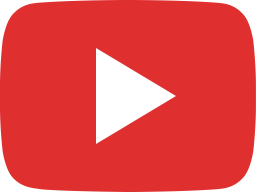 Headless Horseman – Oogie Boogie Bash 2022