One year ago today Disneyland and Disney California Adventure reopened their gates and guests could once again experience the magic of the parks after an extended closure. This closure lasted 412 days. It was expected to last just a few short weeks. However, things didn't go as planned. For over a year, fans waited to reenter the Happiest Place on Earth. On April 30, 2021, this finally happened.
The DAPS MAGIC team was there early in the morning to experience and share their experience of returning to Disneyland. The emotions were high as we made our way back into the parks. Going back and watching our coverage from a year ago, it is fun to hear the excitement and anticipation in all of our voices. It might be the closest that most of us get to have a "first visit" to Disneyland, even though it wasn't. However, in many ways that is what it felt like. As we entered through the gates and into Disneyland, the emotional impact of that moment still hits me. It really was a beautiful moment getting to step inside the gates and once again experience Disney magic. People were cheering, the train was arriving, the day was beautiful, cast members were welcoming people back, and it was simply beautiful to be back and see the faces of old friends at Disneyland.
The whole day can be seen through our eyes in the vlog before. I rewatched it this morning and found myself getting emotional as I relived this incredible day. It was so magical hearing cast members shouting "welcome home!" or "we missed you!" or "welcome back!" It became profoundly apparent to me at how important the cast members are to bringing the park and its magic to life. It really is a beautiful thing.
There are certain days that become "core memories" in life and the return to Disneyland after its extended closure is definitely one of those days. There were so many moments of seeing friends that hadn't been seen 412 days before. The emotional isolation of the pandemic became really becomes apparent when you hear and remember the reconnections that happened on April 30, 2021. While these connections weren't what they are today, as we continued to wear face masks and stay socially distanced, getting to see friends and hear their voices in person was such a heartwarming thing.
It is also fun to think back and remember all of the different little things we did on the reopening day that before the closure, we probably would have taken for granted. I was struck by this thought as I remembered getting my photo taken in front of Mr. Toad's Wild Ride in his car. Then my mind wandered to the moments spent just enjoying looking at the castle. The simple things became so much more poignant a year ago today.
Over the last year, things have continued to make more of a return to normal. With each step towards normalcy, it pushes that challenging time further into the past. Going back and reliving reopening day I find myself feeling incredibly thankful for the progress that has been made. With the progress, has come so many magical memories and moments. As I think about the last year of memories, a few stand out to me.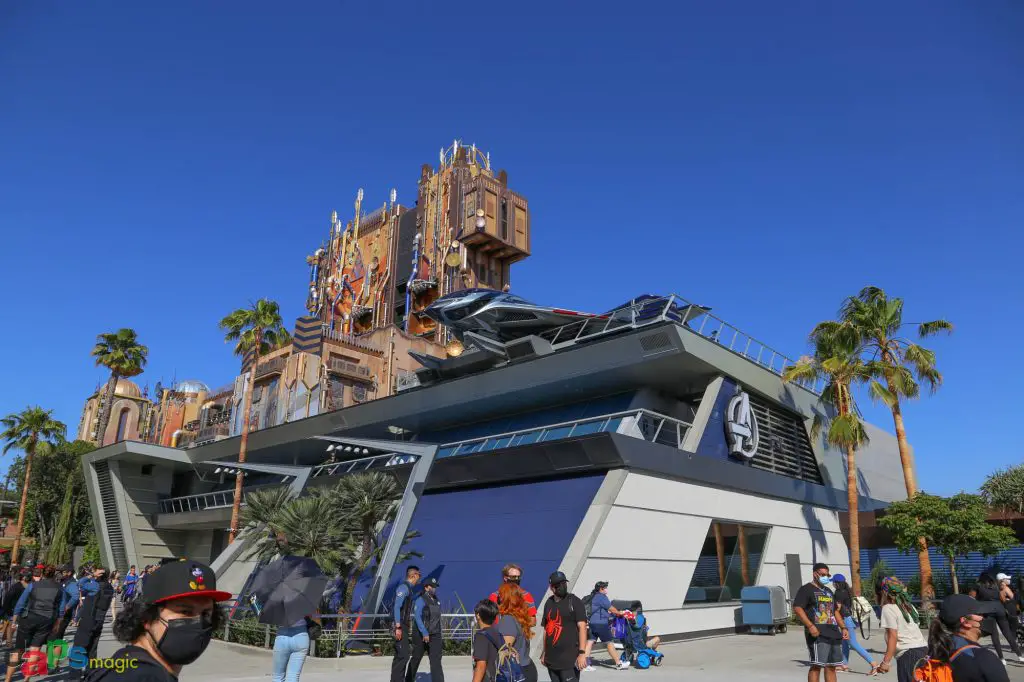 Opening of Avengers Campus
The opening of Avengers Campus was definitely one of those days that was iconic. The day was quite warm but the energy was electric as guests poured into this new land at Disney California Adventure throughout the day. Highlights of the day definitely have to be getting to see Spider-Man soar through the skies above the land, Black Widow fighting Taskmaster, the Dora Milaje, and Doctor Strange show off his magical powers.
Disneyland Band Returns
The return of the Disneyland Band to Disneyland was a highlight of the year for me. Shortly after the reopening of Disneyland, I started to realize that something was missing. It quickly became apparent to me that what I was missing was the Disneyland Band. The live music and magic it brings to the park adds so much heart to the park and was eagerly awaiting its return. When it did return, I found myself incredibly happy to experience the band and its music. Things had changed a bit and the band had to be socially distanced from each other and from guests, which meant to a change in their performances, but that was ok. The band was back and with them, it was a magical highlight of the last year!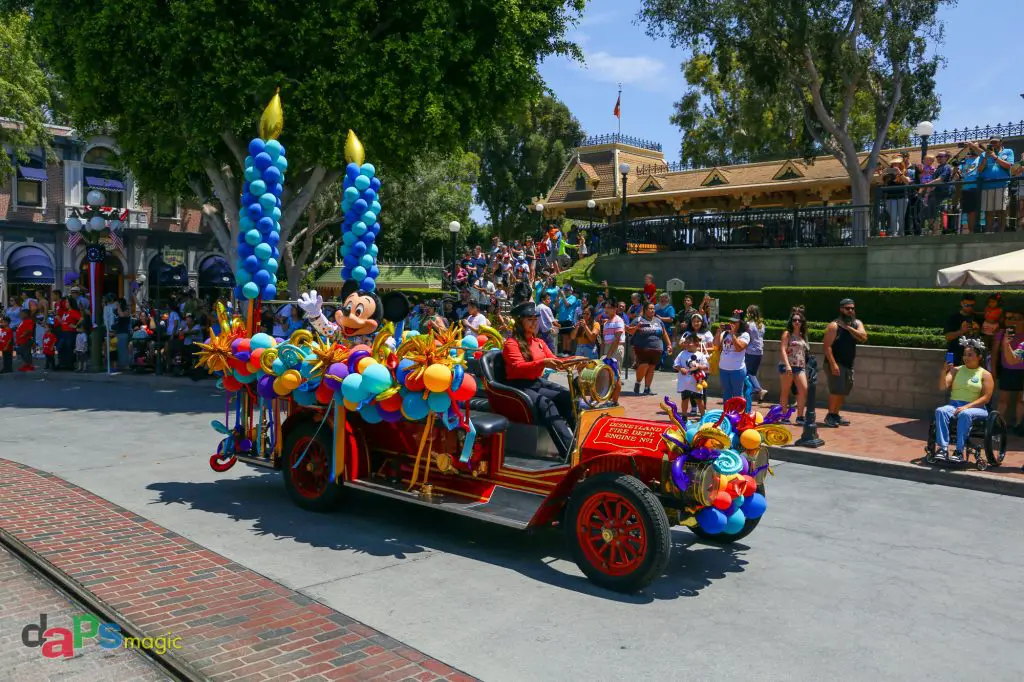 Disneyland's Birthday
Being at Disneyland's Birthday is a magical experience. July 17th always brings out longtime Disney friends and annually is a bit of a reunion. There is often a celebration that has varied in size through the years. Whatever the celebration size is, it is a great day to visit the park. For me, this last Disneyland birthday was all about getting to see those friends I hadn't seen in a VERY long time. The reopening day was the ultimate reunion of the year, but this was a close second as we were able to reconnect with people we had seen only digitally for over a year. This also saw the return of The World Famous Jungle Cruise!
Disneyland Magic Key
The arrival of the Disneyland Magic Key was a major moment towards normalcy. While it is different than the old Disneyland Annual Pass, it still has similarities as well. The main similarity is the ability to visit the parks regularly, even if it is with a reservation. Before the arrival of the Magic Key, it was amazing how the dynamic of visiting Disneyland was different. There was definitely an element of pressure to cram everything into a day that isn't there when one knows when their next Magic Key reservation is.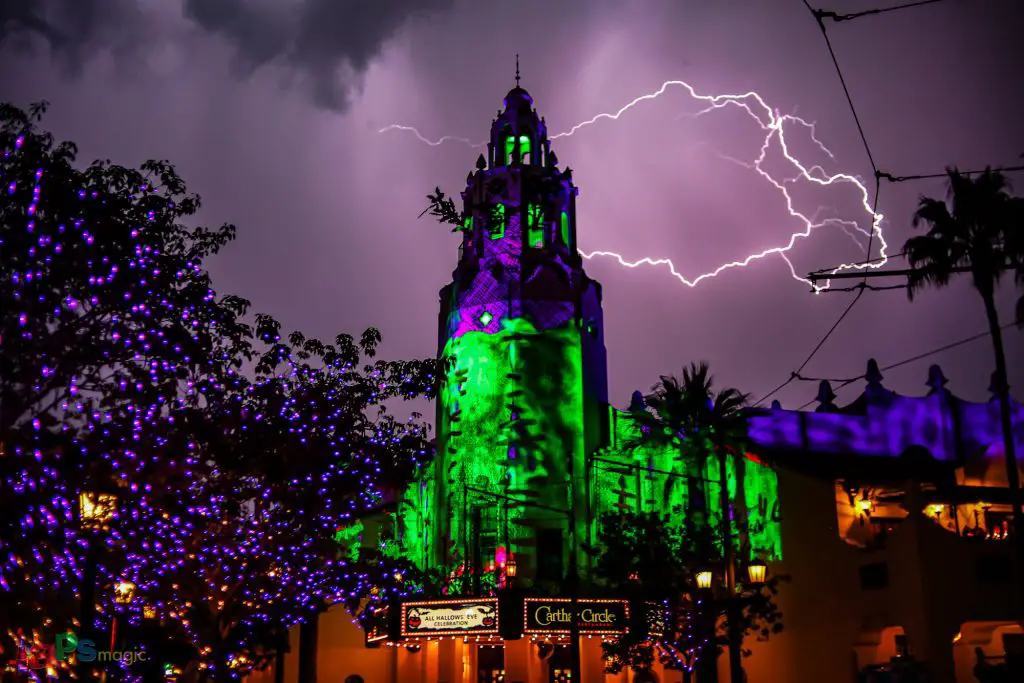 Halloween Time & Oogie Boogie Bash
Another highlight of the last year was the return of Halloween Time to the Disneyland Resort, specifically with the Oogie Boogie Bash. The return of the Halloween party to the Disneyland Resort was the most "normal" experience that we had since reopening. We were able to share this experience with our good friends Denise and Jeff from MouseSteps.com from Walt Disney World and so many fun memories were made. The characters offered that night were incredible (It turns out it WAS Agatha all along!?), it marked the return of a parade to the Disneyland Resort, and the night ended on a high note with a lightning storm!
Disney Merriest Nites & Holidays at Disneyland
This last year saw Disneyland offering a new way to celebrate the holidays at the Disneyland Resort. Disneyland After Dark: Disney Merriest Nites was a new after-hours ticketed event that was Disneyland's version of a Christmas party. The highlight of this was easily getting to see The Muppets perform on Main Street, USA with their Christmas Caroling Coach! This also saw the return of A Christmas Fantasy Parade to Disneyland as well. To say this was a magical night would be an understatement. The holiday season also brought new outfits for Mickey and Minnie, the return of Mickey's Happy Holidays, and so much more!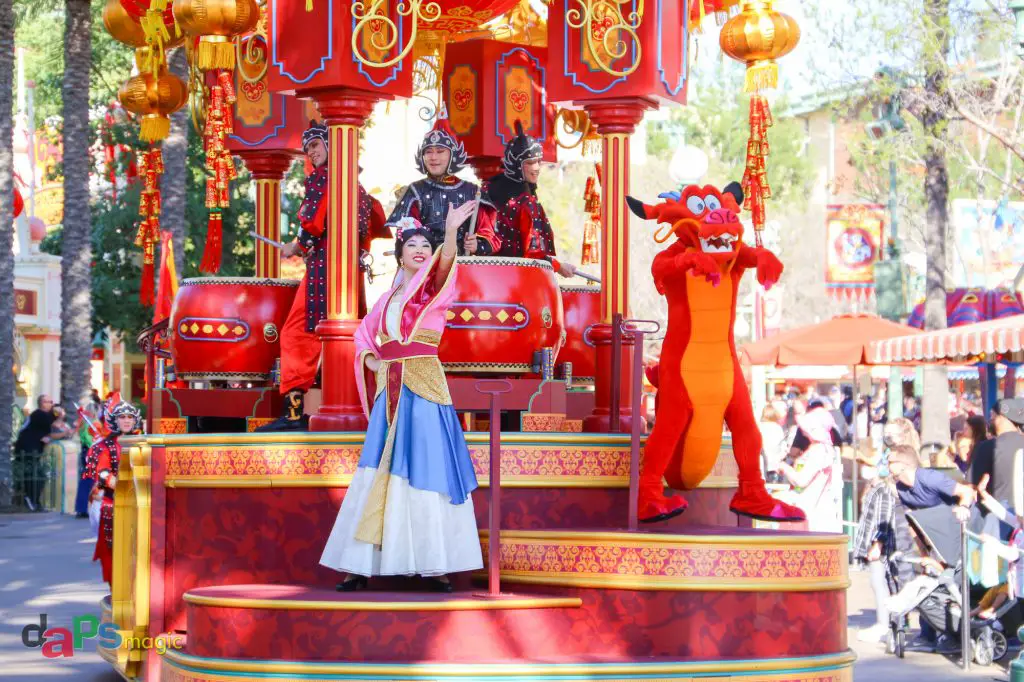 Lunar New Year
With the coming of the new year (2022) also came the return of the Lunar New Year Celebration at Disney California Adventure. This year saw the return of some fun favorites and also the arrival of Raya from Raya and The Last Dragon. Along with the amazing food, the revamped Mulan's Lunar New Year Procession was such a wonderful return to a celebration that we had enjoyed in the years before the closure.
Phat Cat Swinger
One of the DAPS MAGIC team's favorite entertainment groups at Disneyland Resort is Phat Cat Swinger. This year Phat Cat Swinger got to play at Disney Festival of Holidays, Disneyland After Dark: Sweethearts Nite, and then Disney California Adventure Food & Wine Festival. The band and its performances were such a positive boost to the rephased reopening of the parks. This last year saw a lot of new Disney music added to their repertoire. There are few groups that are kinder and that have bigger hearts than Phat Cat Swinger. There are also few groups that are more fun to watch! The community that surrounds them is such a gift and was such a welcome return to get to experience in person.
Traditional Disney Character Meet and Greets
Where the return of the Disneyland Band filled something in the parks that I knew was missing, the return of traditional Disney character meet and greets filled a gap that I didn't even realize was missing… and it was a big one. The return of traditional Disney character meet and greets was a very emotional and beautiful experience that rivals the reopening of Disneyland. I did not realize how much of an impact these experiences have. Part of this is, I'm not a huge meet and greet kind of guy. I'd much rather take pictures from afar in general. However, getting to interact with Mickey and the gang and see others added so much magic to the Disneyland experience. This was an immediate "core memory" day and one I am so very thankful for. It seemed completely appropriate to get to experience this just before the parks anniversary of being open for a year.
Nighttime Entertainment
The return of the Main Street Electrical Parade, Disneyland Forever, and World of Color marked yet another magical moment during the phased reopening of Disneyland. All three of these shows brought out a sense of nostalgia that was beautiful as I experienced them upon their return. Happy memories from the past flooded back as I watched the nights come to life with lights, fireworks, projections, and more! The return of these entertainment offerings really brought the night to life at the Disneyland Resort in the parks.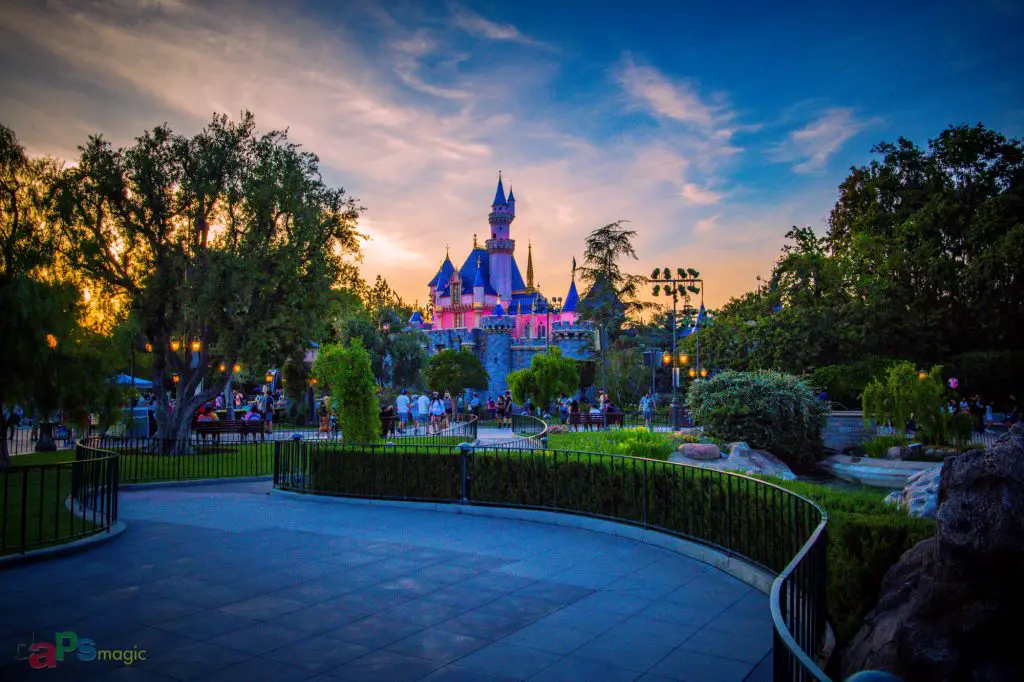 One Year Later
One year later I look back at the reopening of Disneyland and Disney California Adventure and marvel at how much has changed in the last year. A year ago, masks were worn everywhere in the parks. People were careful to stay socially distant. The parks were so much quieter and emptier with the reduced capacity that was in place in the parks. Characters were kept behind barriers and apart from each other. The parks closed MUCH earlier than most people had ever experienced. There was no form of an Annual Pass/Magic Key which meant everybody was a day guest. Things were familiar but also very much different as Disney tried to adapt to the conditions around it and keep the parks safe for those working and visiting.
A year later, masks are suggested but not required, and socially distanced anything is mostly forgotten. It's ok to again hang out with people outside of your "household." For the most part, the Disneyland and Disney California Adventure experience is very similar to what it was before everything closed down. As I look back at it now though, I do find myself more thankful than ever for the realization of Walt Disney's dream. 2020 and 2021 were very hard years that really looked quite bleak as we look back at them.
The reopening of Disneyland was a breakthrough in the escape from that bleak winter. We were again able to "leave today and enter the world of yesterday, tomorrow and fantasy." When it all comes down to it, Disneyland is that magical place where guests can leave their cares of the day at the gates and visit a magical place where, as cliche as it sounds, their dreams can come true. We can meet and play with our favorite Disney friends. We can blast off to a galaxy far, far away. We can help Spider-Man fight the bad guys and save Avengers Campus or the world. Most importantly, we can make memories with those we love that we will carry with us for a lifetime.
The memories we make and those we make them with really define who we are. I'm so thankful that a part of the definition that we have made for our lives includes those "core memories made" at the Disneyland Resort. I'm thankful for the people, and the magic, and I look forward to making more memories at the happiest place on Earth!